(Business Lounge Journal – Art)
39+ Art Space kembali mempersembahkan sebuah perhelatan seni. Bertajuk At the End of the Day, Love Will Find a Way pameran seni menampilkan beberapa karya seni hasil dari seorang seniman Indonesia bernama Jumaadi.
Ini merupakan pameran tunggal pertama Jumaadi di Singapura.
Jumaadi adalah seorang seniman multidisiplin yang bekerja dengan berbagai media – lukisan, gambar, instalasi dan pertunjukan. Dia dilatih di Sekolah Seni Nasional di Sydney dan lulus dengan gelar Bachelor of Fine Art pada tahun 2000 serta Master of Fine Art pada tahun 2008. Pria kelahiran tahun 1973 ini juga penerima John Coburn Emerging Artist Award. Saat ini ia tinggal di dua tempat, yaitu Yogyakarta dan Sydney.
Karya-karya Jumaadi sangat dipengaruhi oleh tradisi dan budaya lokal Indonesia seperti Wayang Kulit, lukisan tradisional Bali, berbagai ritual dan tekstil Indonesia. Ia menggabungkan semua budaya tersebut dengan pengalaman pribadinya untuk menghasilkan kumpulan kosakata visualnya sendiri yang unik. Ia juga meneliti isu-isu sosial, politik, dan lingkungan mulai dari penggundulan hutan, kelebihan populasi, kematian, keberlanjutan, dan kolonialisme, serta menuangkannya ke dalam karya-karyanya.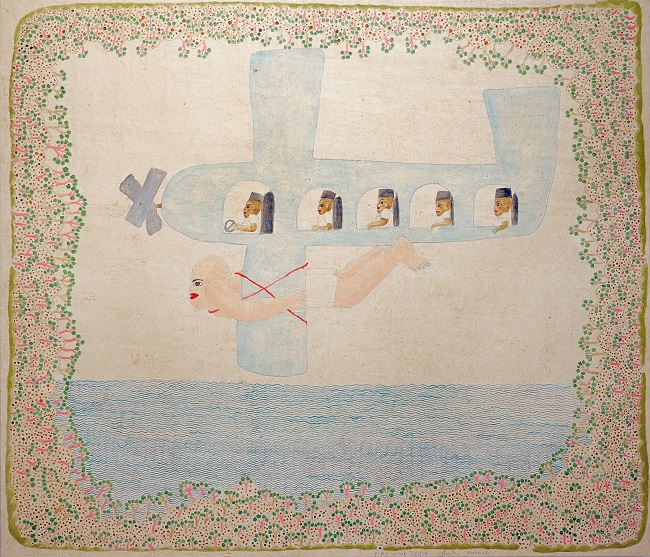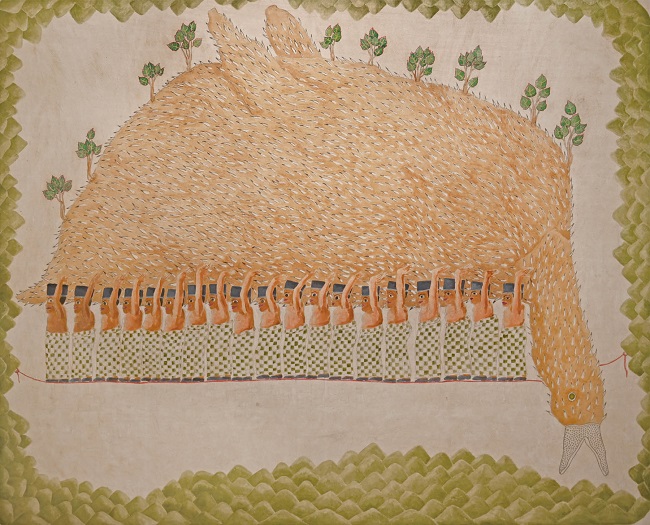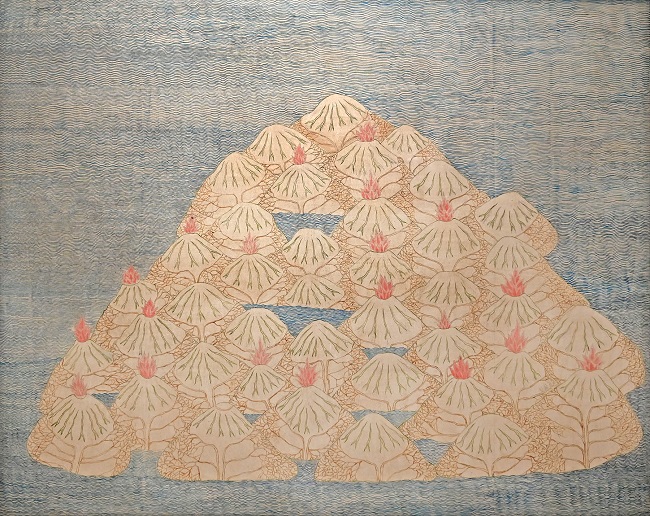 Rasa penemuan kembali menjadi ciri karya-karya baru Jumaadi ini. Pohon, gunung, dan sosok laki-laki dan perempuan ditulis ulang pada kain belacu, bahan lukisan tradisional Bali desa Kamasan. Sementara lukisan-lukisan baru ini masih membentuk sosoknya yang mengambang di angkasa, sekarang sudah ada dibingkai dan dibentuk oleh batas pegunungan yang jelas. Mencerminkan kesengsaraan pandemi di mana keluarganya retak oleh jarak antara Australia dan Indonesia.
At the End of the Day, Love Will Find a Way adalah pameran cinta dan resolusi yang diriwayatkan dengan humor gelap yang terkenal dengan Jumaadi.
Pameran akan berlangsung mulai 10 November hingga 24 Desember 2022.