(Business Lounge Journal – Event)
Art Moments Jakarta kembali digelar dari 4-6 November 2022. Ajang seni tahunan ini diadakan di The Grand Ballroom Sheraton Jakarta Grand Gandaria City Hotel dan Gandaria City Hall. Tempat ini pun merupakan awal mula lahirnya bursa seni tersebut.
Diikuti 40 galeri seni dari Asia Tenggara dan manca negara yang memamerkan ribuan karya seni, kriya dan NFT. Sejumlah nama seniman yang diusung seperti Andrey Ostashov, Miwa Komatsu, Handrio, Made Wianta, Nyoman Nuarta, dan masih banyak lagi.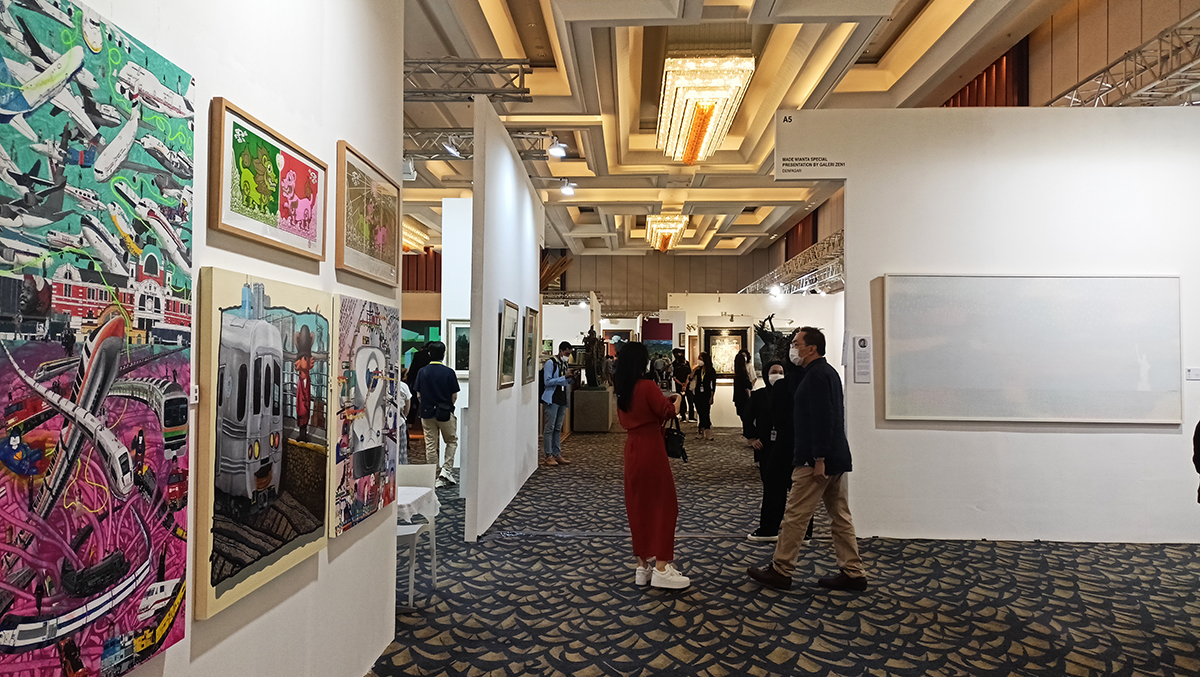 Dibuka pada Jumat, 4 November 2022, Art Moments Jakarta 2022 oleh Sendy Widjaja, Co-Founder dan Fair Director Art Moments Jakarta. Sendy menyampaikan bahwa setelah menunggu yang cukup lama, Art Moments Jakarta kembali menjadi salah satu bursa seni paling berpengaruh di Indonesia. Melalui komitmennya untuk menjadi yang terbaik dengan selalu menyajikan konsep program baru, maka ajang bergengsi ini pun menciptakan kesempatan bagi para galeri seni, seniman, kolektor, dan pencinta seni untuk bertemu. Mengusung seni murni, seni modern, seni tradisional, dan seni kontemporer dari galeri seni dan seniman asal Indonesia dan dunia, serta tak ketinggalan menampilkan seni digital dan NFT.
Turut memberikan sambutannya Khai Hori, Curatorial Partner of Art Moments Jakarta; I Ketut Alam Wangsawijaya, Executive Vice President Transaction Business Development BCA; Jivan Tulsiani, Head of Marketing TZ – APAC, dan Munwar Basha, General Manager Sheraton Grand Jakarta Gandaria City Hotel.
Turut menyemarakkan Jakarta Philharmonic Orchestra Children Choir.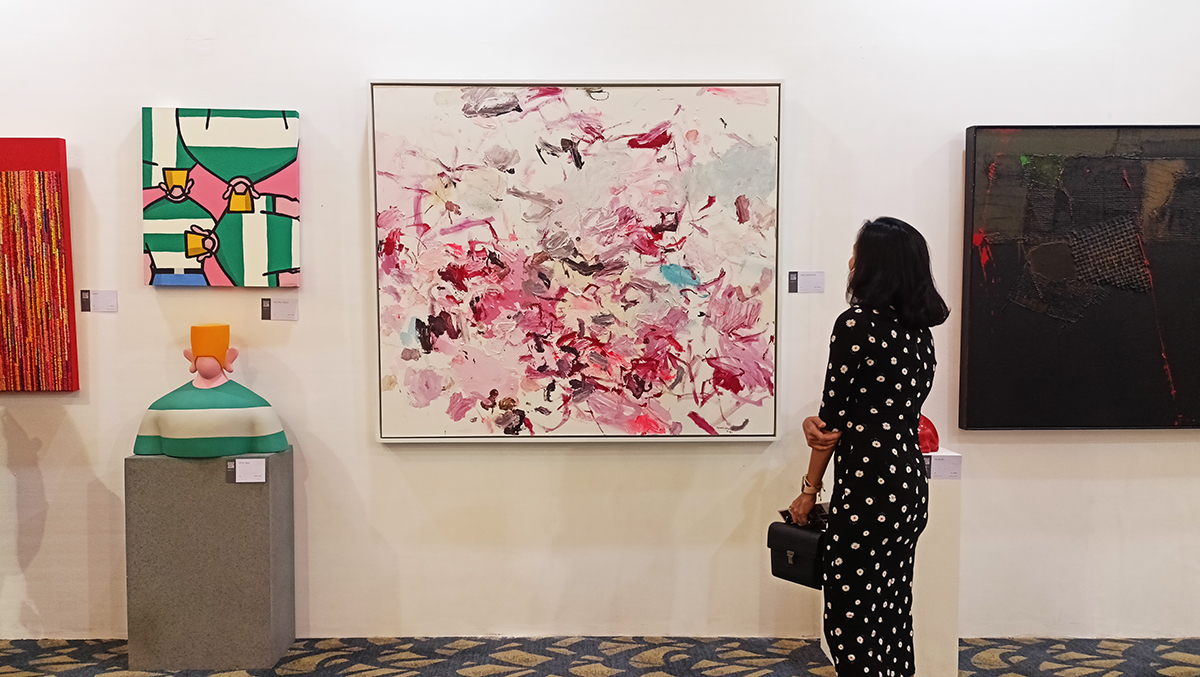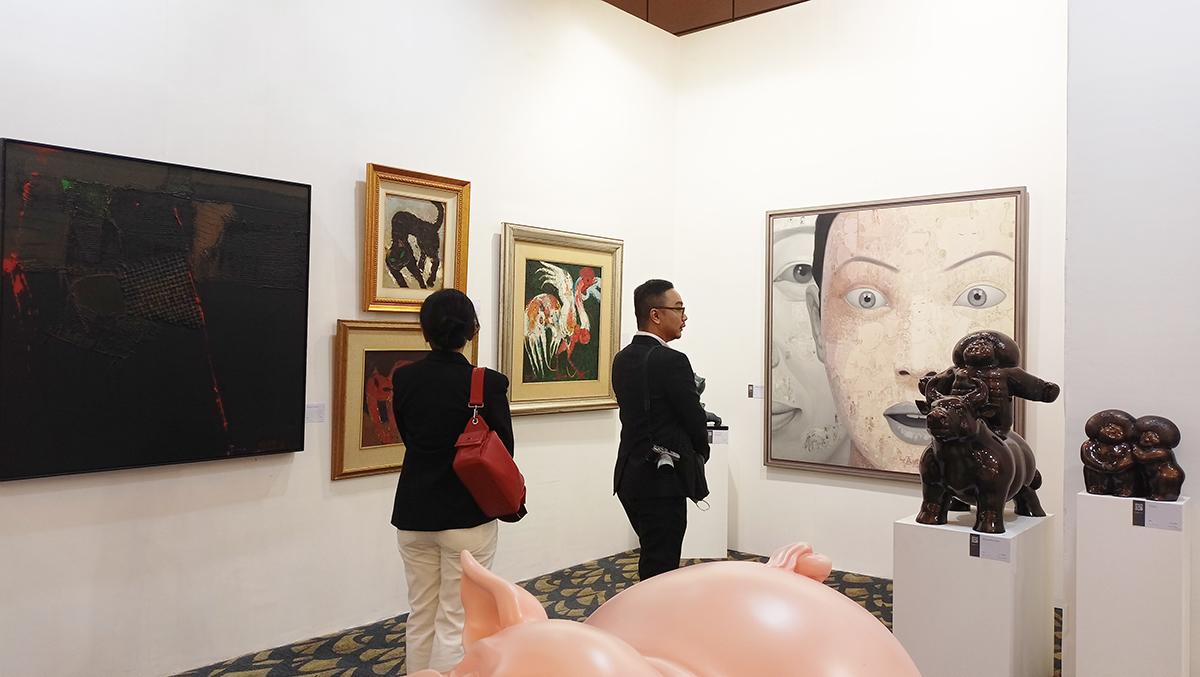 Melalui anak perusahaannya, Art Moments Meta maka tahun ini, Art Moments Jakarta, juga menggelar kembali NFT Art Prized Moments II dengan tema Continuance yang sejalan dengan tema utama bursa seni tersebut. NFT Art Prized Moments II merupakan sebuah kerjasama antara Art Moments Meta dengan akaSwap marketplace di Tezos blockchain.
Setidaknya ada lebih dari 180 karya seni digital dari seluruh Indonesia yang turut serta dalam ajang kompetisi ini. Namun hanya ada 10 karya terpilih yang akan maju ke babak final. Kesepuluh karya seni digital tersebut, termasuk karya-karya pemenang, akan dipamerkan di booth Tezos di Art Moments Jakarta. Selain itu, Tezos juga memberikan 6.000 karya NFT kepada para pengunjung bursa seni bergengsi ini.