(Business Lounge Journal – Art)
39+ Art Space kali ini dengan bangga memamerkan karya dari duo seniman yaitu Kemalezedine dan Savanhdary Vongpoothorn. Kemalzedine adalah seniman yang tinggal dan berkarya di Bali, sementara Savanhdary Vongpoothorn, adalah seniman yang tinggal dan bekerja di Australia.
Landscape: Reinvention adalah pameran duo yang menyatukan dua seniman yang berkarya melalui warisan geografis dan budaya masing-masing dalam genre lanskap, pemetaan bentuk nyata namun abstrak di atas kanvas. Pameran ini dikuratori oleh Santy Saptari dan berlangsung dari 8 September hingga 30 Oktober 2022.
Kemalezedine adalah seniman Yogyakarta yang tinggal dan bekerja di Bali. Pilihan utamanya sebagai media adalah lukisan dan gambar. Melalui karya-karyanya, ia menantang gagasan seni tradisional Bali sekaligus mengantarkan ide dan eksperimen baru pada seni lukis Bali. Kemalezedine telah banyak bereksperimen dengan gaya yang berbeda mulai dari seni street art hingga karya figuratif, ia juga merujuk gaya Batuan dan gaya lukisan Kamasan. Batuan dan Kamasan adalah lukisan tradisional Bali berturutan dengan nada gelap dan warna-warni.
Kemalezedine aktif berpameran di Indonesia dan juga kawasan. Pameran terkininya adalah ENCOUNTER: Seni dari Berbagai Negeri – Southeast Asia Plus (SEA+) Triennal 2016, Nasional.
Galeri Indonesia, Jakarta, Indonesia (2016), Seni Kontemporer dari Bali, Seni Langgeng Foundation, Yogyakarta, Indonesia (2016), Seni Grafis Bali: Melukis dan Menggambar, Langgeng Art Foundation, Yogyakarta (2016), dan Toyama International Art Camp, Toyama, Jepang (2015).
Savanhdary Vongpoothorn, lahir di Laos pada 1971 namun datang ke Australia pada 1979. Ia menyelesaikan gelar Bachelor of Visual Art di University of Western Sydney dan Magister Seni Rupa di UNSW College of Fine Art. Sepanjang perjalananya, Ia telah mengikuti banyak program residensi di Australia dan luar negeri termasuk di Skotlandia, Jepang, Singapura, Vietnam dan India. Saat ini Ia tinggal dan bekerja di Canberra.
Karya-karyanya sebagian besar terinspirasi oleh pengalamannya sendiri yang dilahirkan di tepi sungai Mekong, sungai di Laos dan hidup di lembah Sungai Murray di Australia. Ia kemudian menghasilkan karya seni yang menampilkan lingkungan alam seperti rumput, tanaman merambat, biji-bijian, dan simbol-simbol agama Buddha.
Pameran terakhirnya adalah Savanhdary Vongpoothorn: All that arises, Drill Hall Gallery, Acton ACT, Australia (2019), Know My Name: Australian Women Artist 1900 to now, National Gallery Australia, Canberra (2020), Ties of History: Art in Southeast Asia, Metropolitan Museum of Manila, University of The Phillipines Vargas Museum dan Museum Yuchengco, Manila, Filipina (2018). Pada tahun 2006, Vongpoothorn ditugaskan untuk membuat karya baru yang besar untuk Biennale Sydney ke-15, ia juga menjadi finalis Sir John Sulman Prize 2016. Baru-baru ini, dia ditugaskan oleh Campbelltown Art Centre di Sydney untuk membuat mural seni publik.
Karya Vongpoothorn termasuk dalam koleksi penting publik, pribadi, dan perusahaan termasuk National Gallery of Australia, Canberra; World Bank, New York; Artbank, Sydney; Queensland Art Gallery | Gallery of Modern Art, Brisbane; Art Gallery of New South Wales, Sydney; dan the National Gallery of Victoria, Melbourne.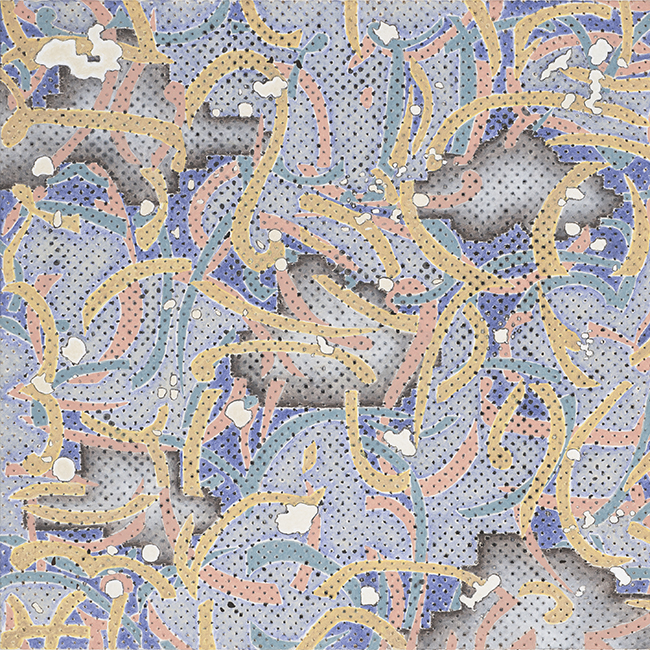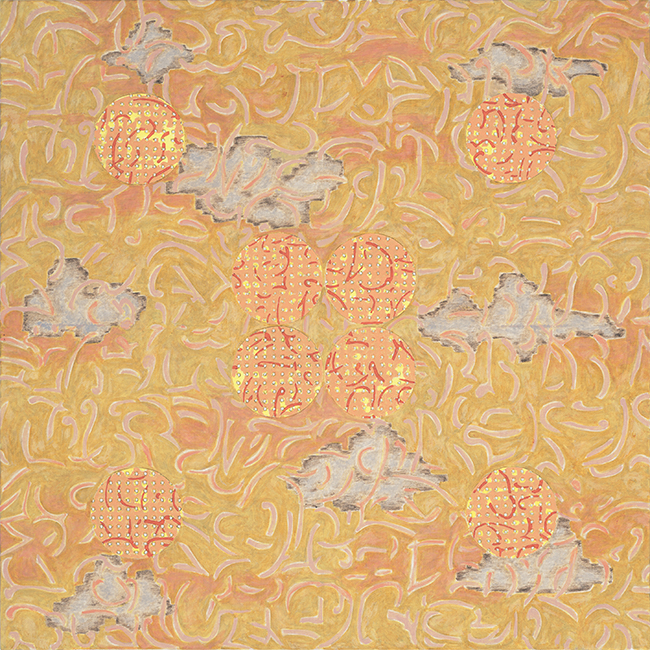 39+ Art Space adalah galeri seni berbasis di Singapura yang fokus menampilkan karya seni dan koleksi kontemporer yang mapan dan berkembang secara internasional.
"Kami melihat 39+ Art Space sebagai platform baru untuk memperkenalkan dan mempromosikan seniman internasional di seluruh Asia, dan menjadi batu loncatan seniman Asia ke panggung global – serta menjadi pemain di pasar seni sekunder. Kami senang berkolaborasi dengan artis-artis ini untuk menampilkan karya seni kontemporer, sebagai bagian dari pembukaan perdana untuk kemungkinan dan keterlibatan baru dalam seni di Singapura dari 39+Art Space," ungkap – Liu Ying Mei, Pendiri dan Direktur 39+ Art Space.
Vina/VMN/BLJ