(Business Lounge Journal – News)
KBRI Moskow mengadakan rangkaian peringatan HUT ke-77 Proklamasi Kemerdekaan RI di Federasi Rusia. Rangkaian kegiatan ini dibuka dengan diadakannya Pemilihan Duta Mahasiswa Indonesia, Putra dan Putri Perhimpunan Mahasiswa Indonesia di Rusia (Permira).
Sebagai pemenang, telah dikukuhkan Mohamad Herlin Idris (mahasiswa studi S2 bidang New Material and Additive Technology – Peter The Great St. Petersburg Polytechnic University) dan Rosmariani Manalu (mahasiswi studi S2 bidang pariwisata – Kazan State University) sebagai Putra dan Putri Permira Tahun 2022 dalam grand final pemilihan yang digelar di KBRI Moskow pada Minggu, 17 Juli 2022 lalu.
Ini merupakan ajang kompetisi tahunan yang diadakan untuk memberdayakan potensi dan bakat mahasiswa. Namun selain itu, ajang ini juga bertujuan memupuk semangat kebangsaan dan nasionalisme serta menjadi kesempatan untuk mempromosikan budaya Indonesia di Rusia.
Selain itu, melalui kegiatan ini juga diharapkan dapat ditemukan sosok mahasiswa dan mahasiswi Indonesia yang berkualitas. Kelak merekalah yang merepresentasikan citra positif sebagai orang Indonesia.
Dalam kesempatan ini Duta Besar Republik Indonesia untuk Federasi Rusia merangkap Republik Belarus, Jose Tavares menyampaikan bahwa KBRI Moskow akan senantiasa mendukung berbagai upaya positif Perhimpunan Mahasiswa Indonesia di Rusia untuk mengaktualisasikan peran aktif mereka sebagai generasi penerus bangsa.
Pemilihan Putra-Putri Permira Tahun 2022 ini merupakan edisi keempat dan kali kedua penyelenggaraan yang dilaksanakan berkolaborasi dengan KBRI Moskow dan Kemendikbudristek RI melalui kantor Atase Pendidikan dan Kebudayaan RI Moskow.
Proses pemilihan Putra-Putri Permira Tahun 2022 ini sebenarnya telah dimulai sejak April 2022. Dimulai dengan proses seleksi secara ketat yang berhasil menyaring 19 orang mahasiswa Indonesia untuk melanjutkan kompetisi di tahap selanjutnya.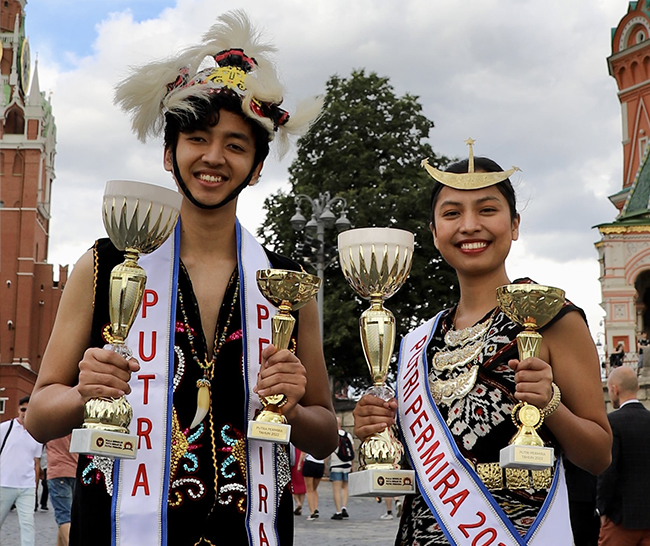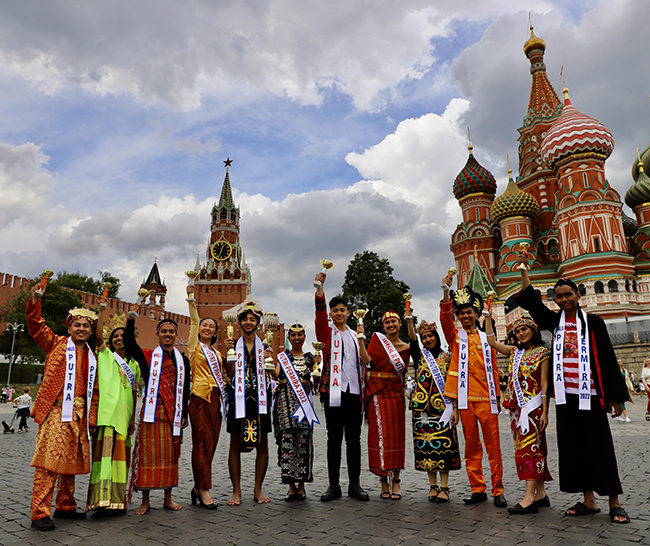 Kemudian 19 orang ini diberikan pembekalan, seperti public speaking, leadership, content making, personal branding, psikologi/ kesehatan mental, dan etos kerja.
Pada tahap final disaring 12 orang mahasiswa Indonesia yang terdaftar dan berdomisili di berbagai kota di Rusia, yaitu: Yekaterinburg, St. Petersburg, Rostov on Don, Kazan, Tomsk, Novosibirsk dan Vladivostok.
Seluruh pemenang memperoleh piala tetap dan piala bergilir serta Beasiswa Pendidikan Duta Besar RI Moskow. Pemenang dan finalis terpilih nantinya akan menjalankan masa jabatan selama setahun dengan berbagai penugasan, termasuk mendukung berbagai kegiatan diplomasi dan pengembangan kerja sama ekonomi, pariwisata, budaya dan pendidikan yang diselenggarakan KBRI Moskow.
Mengambil tema "Pulih Lebih Cepat, Bangkit Lebih Kuat" KBRI Moskow juga menyelenggarakan rangkaian peringatan HUT ke-77 RI. Mulai dari pertandingan olahraga, upacara bendera, pentas seni dan budaya Indonesia hingga fashion show. Berlangsung sejak Juli hingga Agustus 2022 dan diikuti oleh para WNI, diaspora, friends of Indonesia serta Korps Diplomatik di Federasi Rusia.
Untuk diketahui, pada Maret 2022, tercatat 1342 warga Indonesia yang tinggal dan bekerja dengan berbagai profesi di berbagai kota di Federasi Rusia. Sebanyak 548 orang di antaranya merupakan mahasiswa program S1, S2, dan S3 mayoritas penerima beasiswa pemerintah Rusia yang belajar di berbagai perguruan tinggi di berbagai kota di Federasi Rusia, seperti Moskow, Kazan, St. Petersburg, Yekaterinburg, Novosibirsk, Tomsk, Irkutsk, Vladivostok dan sebagainya.
Pics: kemlu.go.id