(Business Lounge Journal – Event)
Art Jakarta Gardens baru saja usai. Business Lounge Journal menyempatkan diri berbincang dengan Enin Supriyanto selaku Artistic Director dan menyimpulkan bagaimana perhelatan besar ini telah menjadi pengobat rindu dari para pencinta seni di ibu kota.
Hadir dengan konsep yang segar dan inovatif, Art Jakarta Gardens memadukan seni baik dalam konteks outdoor maupun indoor. Enin berkisah bagaimana perjuangan Art Jakarta untuk tetap hadir selama masa pandemi. Setelah terpaksa harus membatalkan Art Jakarta 2020 yang lalu, maka dengan cepat Art Jakarta berinisiatif untuk membuat sebuah pameran virtual yang berlangsung selama 4 bulan dan diikuti oleh 38 galeri. Sukes dengan pameran virtual tersebut, Art Jakarta segera menggagas Art Jakarta Garden untuk diselenggarakan pada pertengahan tahun 2021. Namun meningkatnya kasus Covid pada waktu itu, membuat tim harus kembali menggeser waktu penyelenggaraan art fair ini.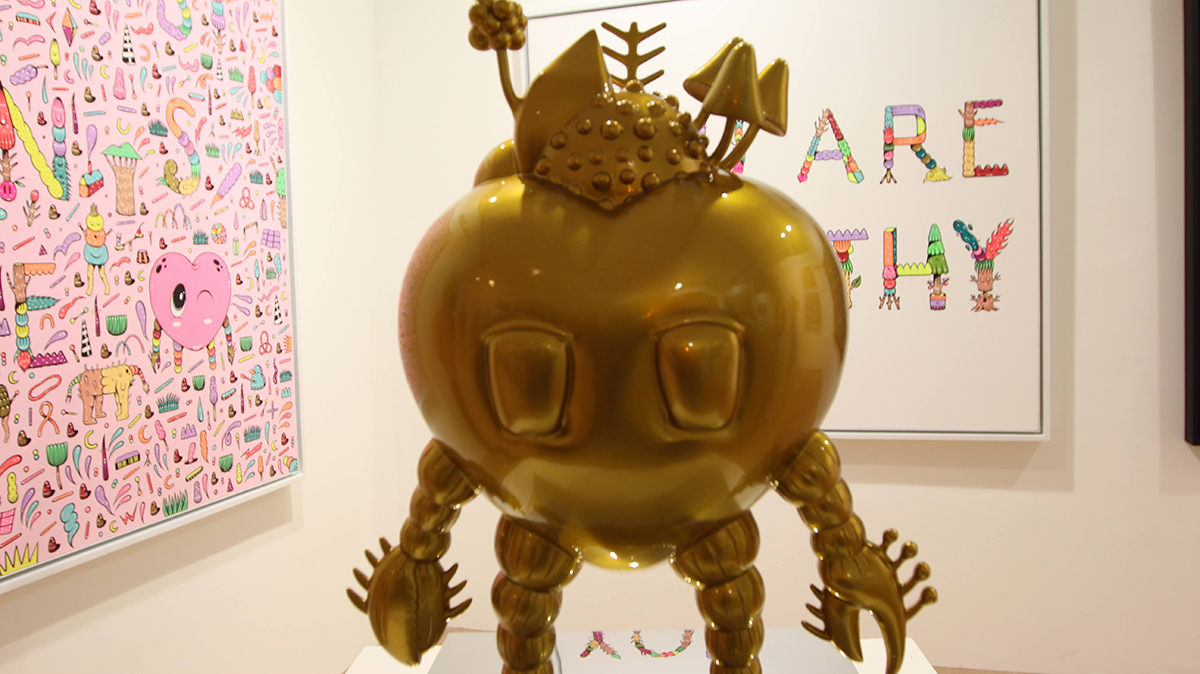 Hingga ketika pemerintah mengumumkan bagaimana para pelancong yang divaksinasi lengkap tidak perlu dikarantina saat memasuki Indonesia, Art Jakarta Gardens pun kembali dipersiapkan hingga dapat diselenggarakan pada tanggal 7-14 April 2022.
Art Jakarta Gardens memamerkan karya seni dari 20 galeri pada dua tenda khusus yang dibangun untuk pameran seni. Selain itu terdapat 40 patung yang juga dipamerkan di seluruh taman patung yang terletak di hutan tropis yang indah di pusat kota Jakarta by Plataran.
Benar-benar menjadi pengobat rindu para pencinta seni, sebab hampir setiap hari art fair ini dipenuhi dengan pengunjung sesuai dengan kapasitas yang sudah diatur. Para pengunjung harus membeli tiket secara online sesuai dengan schedule dan jumlah pengunjung yang sudah diatur untuk tetap dapat memberlakukan protokol kesehatan yang ketat.
Beberapa karya seni yang dipamerkan di antaranya I Nyoman Nuarta yang dipresentasikan oleh Linda Gallery, Dolorosa Sinaga yang dipresentasikan Facade x Kiniko Art, Sunaryo yang dipresentasikan oleh Bale Project, dan Roby Dwi Antono yang dipresentasikan oleh Museum of Toys. Sedangkan seniman manca negara yang juga ikut mengambil bagian adalah Gamelatron dari Aaron Taylor Kuffner yang dipresentasikan oleh ISA Art and Design.