(Business Lounge Journal – Etiquette Directory)
West Java based Balance Atelier launched this Friday for its maiden collection. Balance committed in creating quality casual clothes for the everyday man, with fabrics sourced around Indonesia, they aim to bring Indonesian craftsmanship & mills into the global stage. Inspired by classic tailoring and the humid tropical weather of Indonesia, they add subtle sartorial flair to your daily wardrobe.
Founded by Lorenz Saputra, Dio Rizkyali, Dejan Savi, and Raditya Prabawa. Balance initially was born somewhat out of exasperation: endeavoring to bridge the gap between casual wear and tailoring, the team found themselves at a loss when searching for a nice pair of outerwear that's suitable for the SEA climate.
"We feel that there hasn't been any option in the market that provides leisure tailoring products at a fairly accessible price", says Lorenz Saputra. We wanted to create a notion that classic menswear or tailoring doesn't have to always be intimidating to potential newcomers – menswear can be easy & relaxed.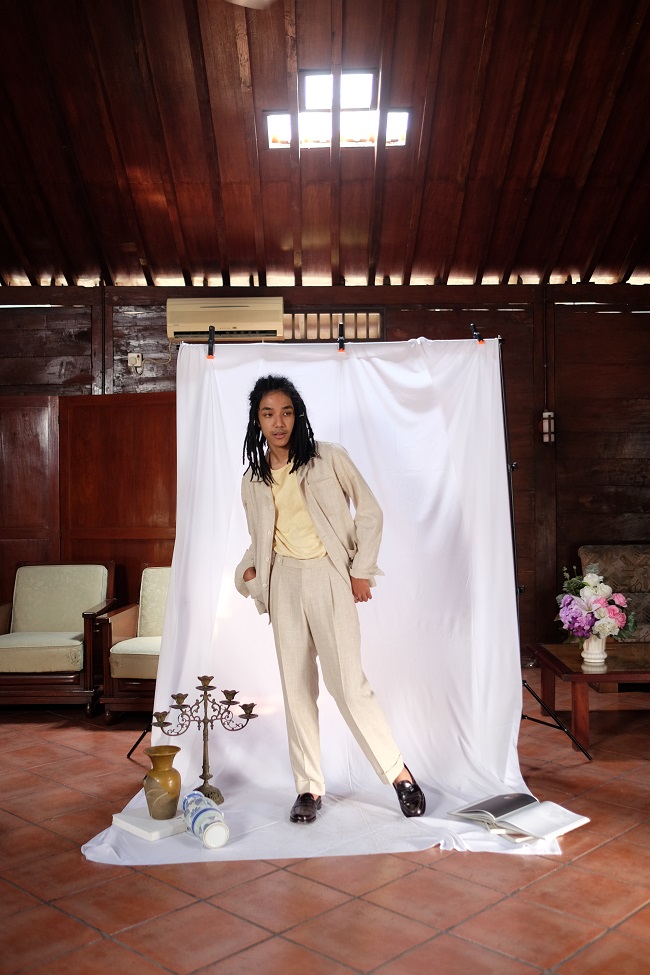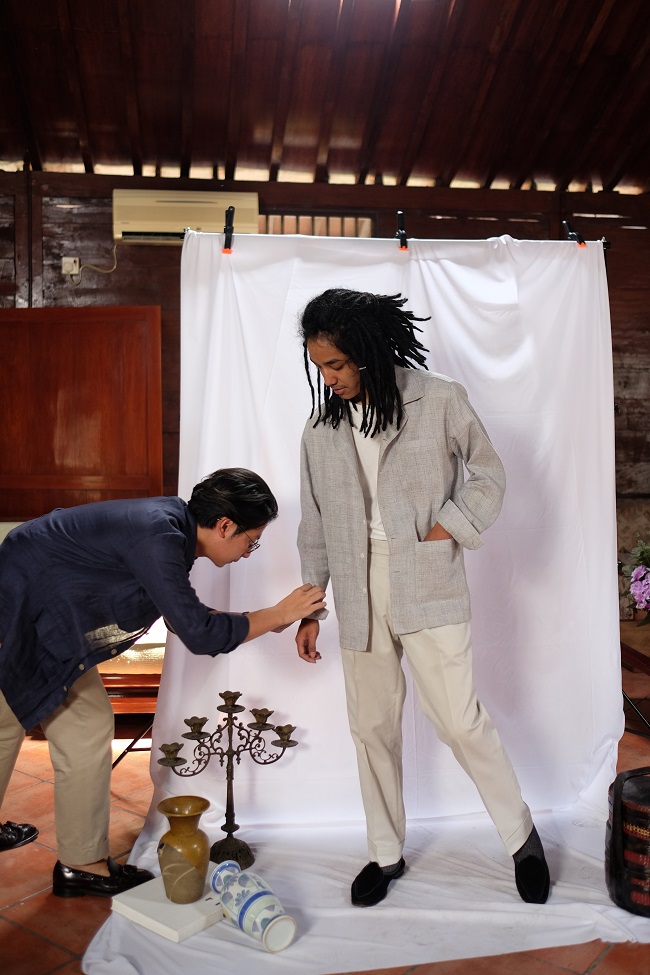 The Balance team are working with a local mill based in Central Java in providing the best hand-loomed, hand shuttled linen and cotton based garments they could source. "We thought Indonesian mills deserved some recognition as they've created many beautiful fabrics – from hand drawn batik to handwoven garments – this plays an important role in deciding the mills we're going to be working with, because honestly we initially wanted to go the mainstream route and work with overseas suppliers", adds Dejan Savi.
We just launched our first two products – in the form of linen overshirt and trousers which pairs well as a casual suit. They are priced at 1,500,000 IDR and 1,200,000 respectively. The team at Balance are currently developing exciting pieces for the next collection and is predicted to be in the near future.
Raditya Prabawa/VMN/BLJ