(Business Lounge Journal – Travel)
Kali ini saya ingin bercerita tentang Brugge, sebuah kota di Belgia. Sebuah kota yang unik sebab ke mana-mana harus naik perahu atau kapal sebab kota ini berada di wilayah aliran sungai. Jadi bayangkan saja bagaimana setiap sudut dan bangunan di kota ini dihiasi dengan pemandangan aliran sungai. Hal menarik inilah yang menjadikan kota yang berpenduduk sebanyak 117.327 orang (2005) dengan luas daerah 138.40 km² ini masuk ke dalam daftar situs warisan dunia UNESCO.
Penasarankan dengan bagaimana pemandangan di kota ini?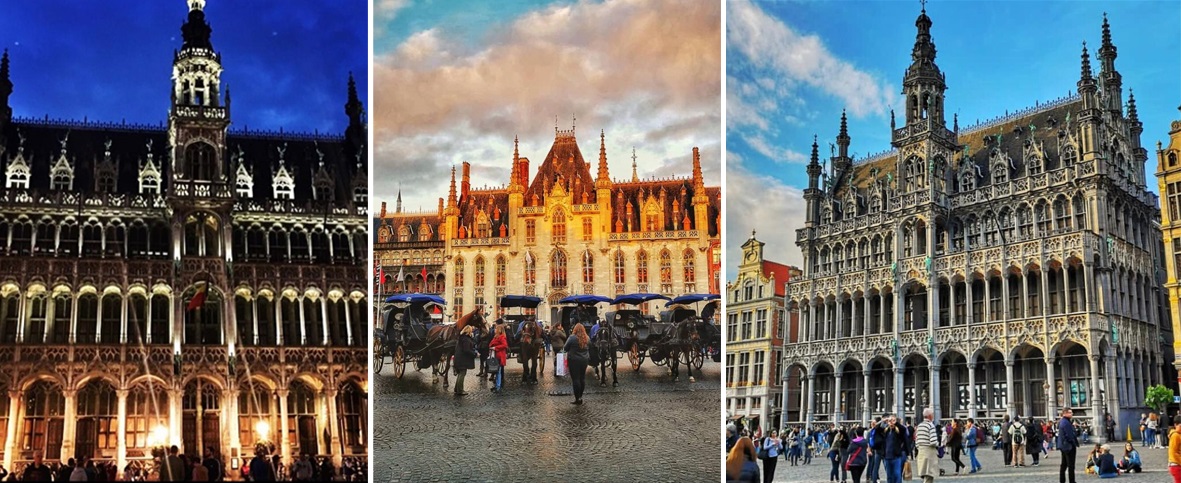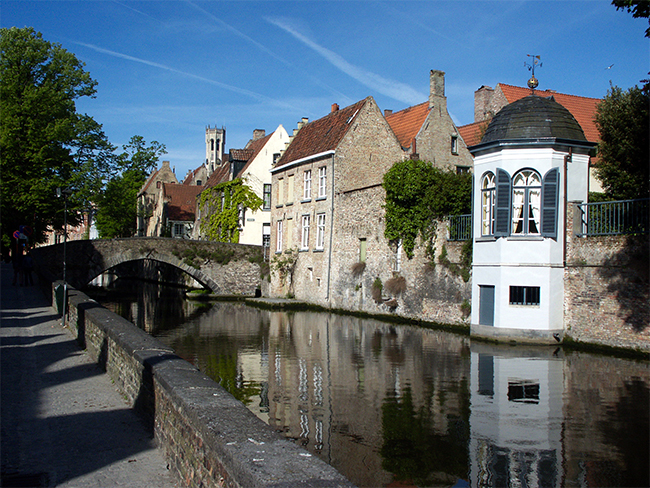 Brugge adalah kota wisata sekaligus ibu kota Provinsi West-Flanders yang terletak di bagian barat laut Belgia. Kota ini terkenal akan kota tuanya yang terpelihara dengan baik dan kanal-kanalnya yang sangat menarik untuk ditelusuri. Banyak yang menyebut kota ini adalah salah satu kota terindah di Belgia yang dapat dikunjungi dengan menempuh satu jam perjalanan dari Brussels. Di sini Anda akan menemui banyak objek wisata yang menarik, mulai dari gedung-gedung bersejarah, tempat makan yang menyajikan santapan lezat, hingga jalan-jalan sempit berbatu yang menarik. Dijamin Anda tidak akan berhenti untuk berselfie ria.
Brugge atau dikenal juga dengan Bruges juga dikenal sebagai salah satu kota di Eropa yang dinamai 'The Venice of the North'. Disebut demikian karena banyaknya kanal-kanal dan sungai yang mengalir di penjuru kota yang mengingatkan orang akan Venisia di Itali. Suasana abad pertengahan sangat kental berada di kota ini oleh karena jalanannya yang dilapisi batu-batu dan banyak dilalui oleh pejalan kaki, pesepeda, serta kereta kuda.
Beberapa tempat menarik di pusat kota Brugge: patung Jan Breydel dan Pieter de Coninck yang merupakan pahlawan Flemish, the Belfry yang adalah menara lonceng setinggi 83 meter dengan 366 anak tangga. selain itu Anda juga dapat menemukan Museum Groeninge yang memamerkan karya-karya seni seniman Flemish. Taman Begijnhof, sebuah taman dengan pepohonan dengan bentuk yang unik juga dapat kunjungi, selain itu Minnewater, danau berbentuk persegi empat dengan suasana yang sangat romantis, Katedral St. Salvators yang megah, dan masih banyak lagi.
Restoran dan kafe menjajakan hidangan khas Belgia, seperti mussels atau kerang, belgian waffle, cokelat khas Belgia maupun French fries ala Belgia, yaitu kentang goreng dengan mayonnaise.
Ada juga Gereja Our Lady atau Onze-Lieve-Vrouwekerk, sebuah gereja yang menyimpan salah satu karya seniman Italia dari tahun 1501, Michelangelo, yaitu patung Madonna and Child. Patung tersebut merupakan satu-satunya karya seni yang dibawa keluar dari Italia di masa hidup Michelangelo.
Bagaimana? Bersiap untuk berpetualang ke Brugge?
Debbie Kusuma/VMN/BLJ