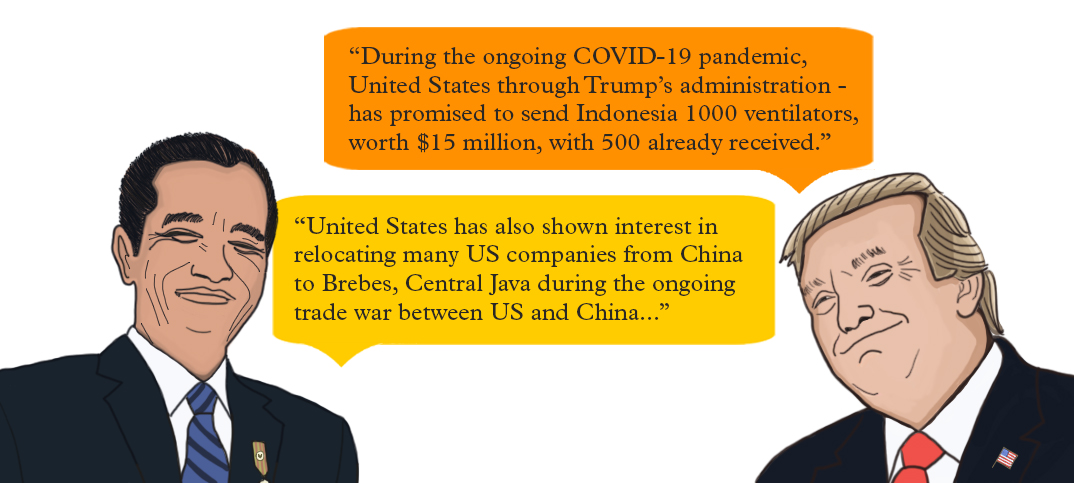 (Business Lounge Journal – Essay on Global)
Donald J. Trump is a man of vibrant character. Who doesn't know him? The multibillion dollar business mogul was well-known for his TV personality, no-nonsense, straight to the point attitude, and his penchant to speak in layman's term; which garners adoration from the masses, that since 1980, his name was mentioned in more than 200 songs – with 67 being rap songs, and always synonymous with success, wealth and jet-set lifestyle.
His meteoric rise to presidency is something that took the world by surprise. His pre-2016 presidential campaign; primarily focused on jobs, legal immigration, less wars, and conservatism ideas under the banner of "America First" and "Make America Great Again" seems to have taken hold into a large proportion of American people that secured his stunning victory as the 45th President of the United States.
Regarding foreign diplomacy, Trump's "America's First" attitude was focused more on bringing jobs that has been outsourced to foreign nations, cutting extravagant costs, fair-equal paying but still emphasize on diplomacy with its traditional allies, Indonesia included. According to the historian Robert J McMahon, the relationship between Indonesia and United States has been cultivated since 1948-1949 when Washington shows support for Indonesian Independence, going as far as threatening to cut the Marshall Plan for the Dutch government if they didn't left Indonesia. These ties are strengthened even further when the Cold War was at its height, with Indonesia stands as one of natural allies in South East Asia against the communism domino effect that engulfed the region.
Back to today, Indonesia still is one of United States' most important allies in the South-East Asia region, with Vice President Mike Pence visited Indonesia a couple of years back, the ties between Jakarta and Washington D.C has been reaffirmed. United States shows support to Indonesia during the South China Sea dispute in the early 2020 by constructive and responsive contributions to Asean's efforts to maintaining the peace stability, included when the spot tension increased recently. In July 13, 2020, United States explicitly rejected China's maritime expansion claims in the region for the first time and sent some aircraft carriers to the water's to conduct military exercises in the region.
During the ongoing COVID-19 pandemic, United States through Trump's administration – has promised to send Indonesia 1000 ventilators, worth $15 million, with 500 already received per 2nd of September. USAID has also sent emergency fund of $2.3 million for Indonesia earlier in order to combat COVID-19. Another $11 million were also provided following assistance through State Department and USAID; includes more than $9 million in health and IDA humanitarian assistance to help the Indonesian Government prepare laboratory systems, activate case-finding and event-based surveillance, support technical experts for response and preparedness, and more. It also includes nearly $1.5 million in MRA humanitarian assistance for refugees, vulnerable migrants, and their host communities.
United States has also shown interest in relocating many US companies from China to Brebes, Central Java during the ongoing trade war between US and China that resulted in many American manufacturers to plan relocations. Even business relationship arouses from a phone conversation in late April between U.S. President Donald Trump and Indonesian President Joko Widodo, where in that call Trump revealed his plans for U.S. companies to shift out of China into Indonesia. Later on, by the end of June, Jokowi announced there were several companies ready to be shifting out of China into Indonesia, among others was a U.S. solar-light producer Alpan Lighting.
The U.S. Government has invested more than $5 billion in total assistance over the past 20 years, including more than $1 billion for health, and it shows how much the bond between Jakarta and Washington D.C is still strong as ever, a commitment that has been going on for 72 years, and hopefully more to come.
Citation:
http://sr.sgpp.ac.id/post/the-us-and-indonesias-independence-history-legacy-and-lessons
https://www.gatra.com/detail/news/438363/politik/berikut-sejarah-dukungan-amerika-dalam-kemerdekaan-ri
https://www.aa.com.tr/en/asia-pacific/indonesia-to-host-us-companies-relocating-from-china/1843244
https://republika.co.id/berita/qg0wz1467/amerika-serikat-datangkan-500-ventilator-untuk-indonesia
https://id.usembassy.gov/update-the-united-states-continues-to-lead-the-global-response-to-covid-19/
Michael Judah Sumbayak adalah pengajar di Vibiz LearningCenter (VbLC) untuk entrepreneurship dan branding. Seorang penggemar jas dan kopi hitam. Follow instagram nya di @michaeljudahsumbek