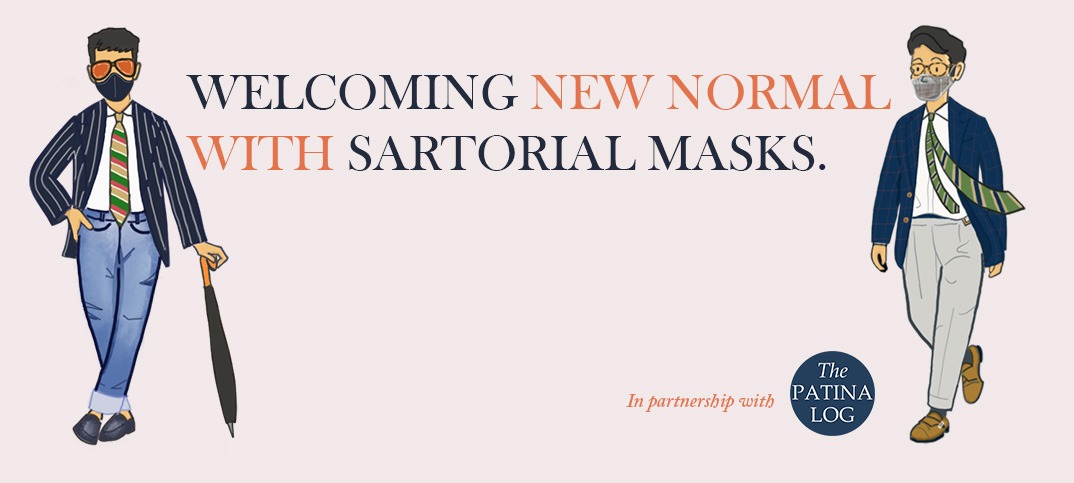 (Business Lounge Journal – Etiquette Directory)
We would like to first thank our good friend Michael Judah and the team at Business Lounge Journal for providing us with this platform to share our thoughts on the so-called "sartorial" masks. For readers who would like to know more about us and the Patina Log, please check out our website and video collaborations we did with Business Lounge Journal (Menswear Talk vol. 3: Interview with The Patina Log).
Well-dressed gentlemen around the world have been prevented from putting on their "sartorial armory" (at least outside of their houses) due to the COVID-19 pandemic. While one could certainly look "rakish" at home, the itch to wear a suit to the office epitomizes the functional and practical elements of dressing up.
Governments around the world have started easing the lockdowns as we enter the so-called "new normal". Speculations are made on how the new normal will look like. We don't know, but one thing is for sure—everyone will be wearing masks (hopefully) as mandated by governments.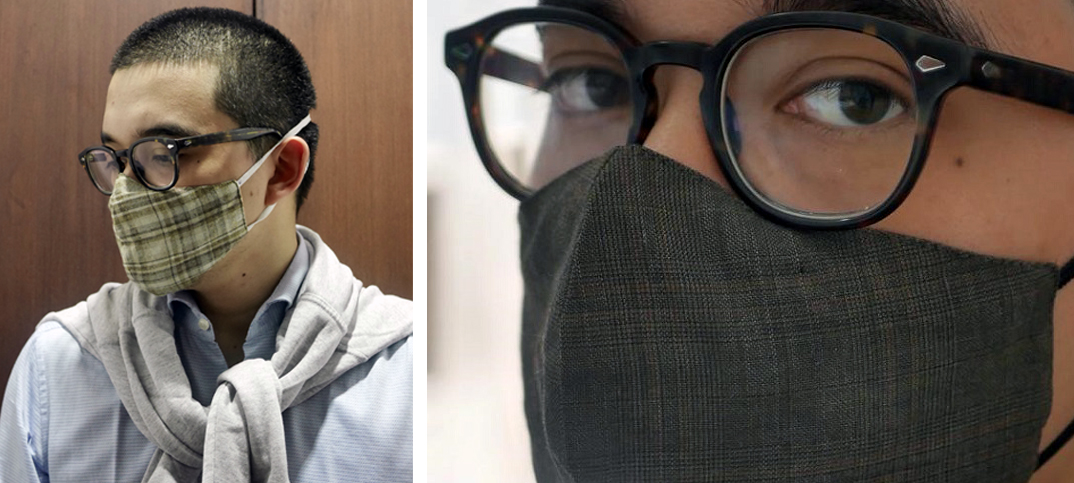 Perfect, then, for the menswear community to come up with sartorial masks. Sartorial masks are produced by tailors, not pharmacies. Think about the fabrics that tailors would typically use to make your suit or shirt. Cut sufficient fabric in the size of the average man's half face, and "voila", you have your sartorial mask.
We personally prefer using suitings or jacketings, rather than shirtings, for our sartorial masks. Shirtings, like shirts, look good as a backdrop, rather than a standalone piece. While we like to use suitings or jacketings, we apply the same thinking to our masks as we do to other standalone pieces, such as ties and pocket squares. So, anything from navies and greys to subtle and colorful fabrics work well for sartorial masks.
A question we had was whether full wool fabrics can be used for masks, given that they will be washed, not dry-cleaned. From our discussion with Aditya Suharmoko of A&E Tailors, turns out it's fine. Generally, wool should not be washed as it will deform the garment, making it lose shape. But this is only noticeable on bigger garments like trousers. So rest assured, you can match your favorite suit with your sartorial mask (and only dry clean the suit).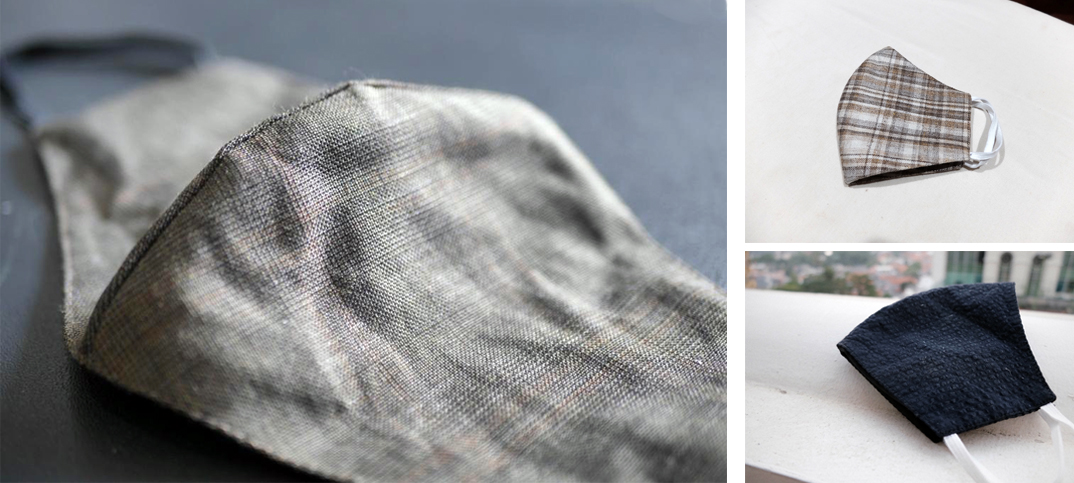 It must be said, though, the menswear community tend to take things too far. So please, no Loro Piana Vicuña mask with Charvet shirting for the lining sewn together by hand with three face basted fittings. That's too much. Sartorial masks should look good, but also cheap and fun.
We would also use this platform and opportunity to ask readers to support your tailors in these difficult times. As you can imagine, sales must have dropped as tailoring depends very much on face-to-face interactions, something that cannot be done as easily now. So when you tailor offers sartorial masks, grab some. A&E Tailors offer sartorial masks made with leftover suitings and jacketings. Their masks are lined with cotton and contour to the face really well. From our experience, they wear comfortably.
Finally, it is important to caveat that we are in no way health experts. This article should not be considered as a practical health advice.
Stay safe and well and wear your (sartorial) mask!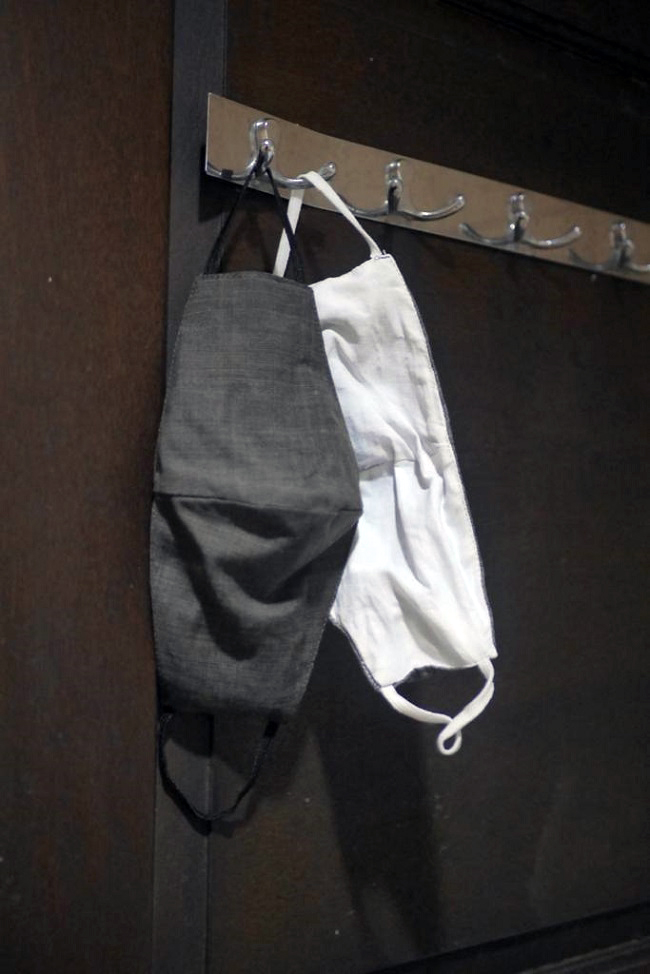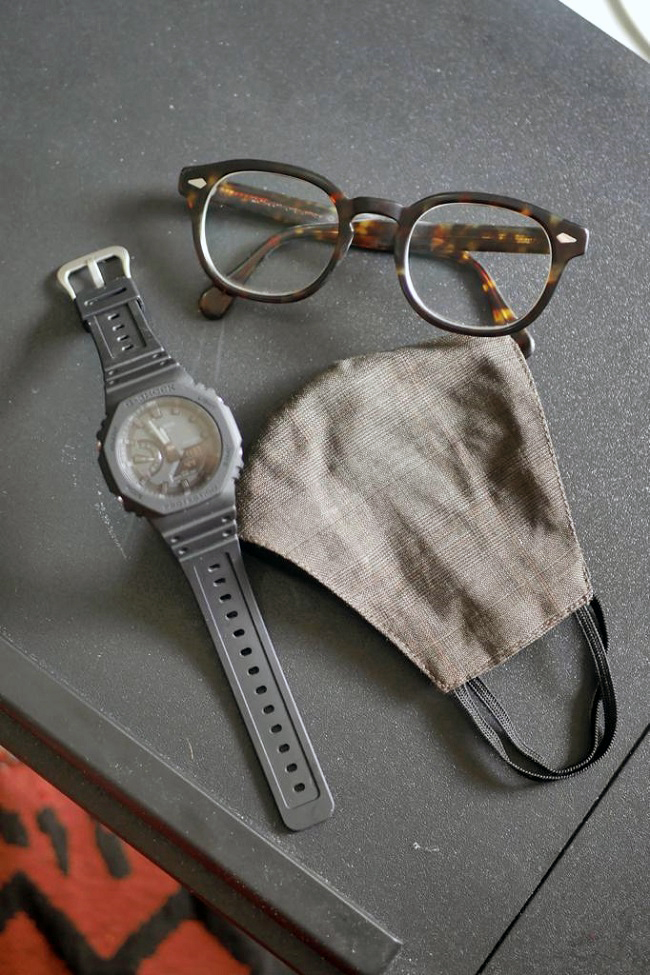 The Patina Log/VMN/BLJ