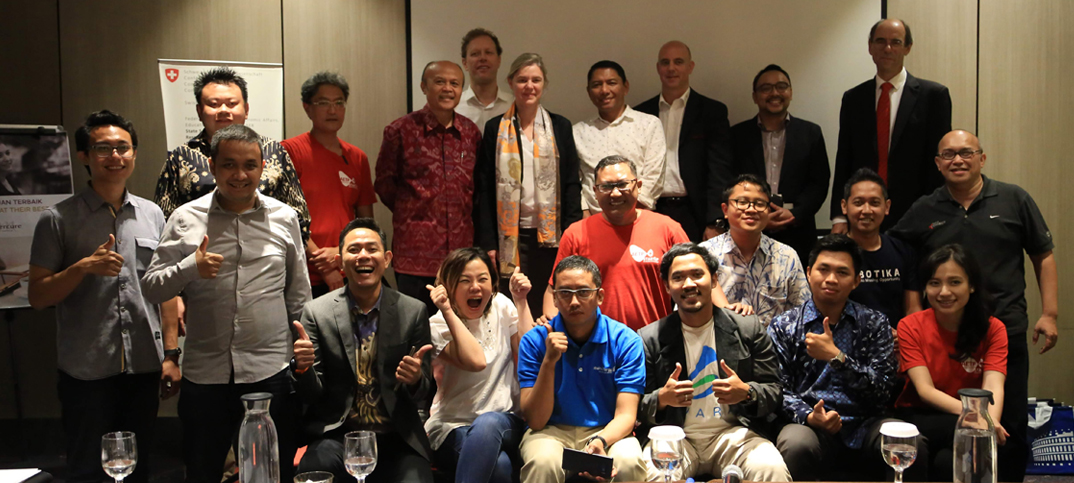 (Business Lounge Journal – Event) Indonesia dan Swiss sedang membangun kerjasama untuk mengembangkan ekosistem startup. AETP (The Asia Entrepreneurship Training Program) hadir di Indonesia sebagai sebuah program yang diinisiasikan oleh Zürcher Hochschule für Angewandte Wissenschaften (ZHAW – Zurich University of Applied Sciences) dan Eidgenössische Technische Hochschule Zürich (ETH Zurich – Swiss Federal Institute of Technology in Zurich) untuk mendapatkan potential startup di kedua negara dan dipertemukan dengan para venture capital dan stakeholders.
Didanai sepenuhnya oleh Pemerintah Swiss, AETP telah menghadirkan tiga startup yang telah memenangkan kompetisi di Swiss di Indonesia. Sedangkan kompetisi yang sama di Indonesia juga menghasilkan empat startup yang akan berangkat ke Swiss pada bulan depan.
Pada Grand Finale yang berlangsung pada Kamis, 10 Oktober 2019, telah dipilih 10 startup lokal yang mempresentasikan bisnis rintisannya dihadapan para juri ahli yang terdiri dari Patricia Enzmann selaku Head Center for Asia Business, Dr. Luthfi Mardiansyah selaku ketua SwissCham Indonesia, I Wayan Dipta yang pernah menjabat sebagai Deputy Bidang Produksi Kementrian UKM dan Koperasi, Benny Surjadharma selaku pemilik Primagama, dan beberapa tokoh lainnya. Kesepuluh startup ini telah melewati beberapa seleksi sejak Februari 2019 dan telah mengikuti inkubasi selama hampir 6 bulan dengan bimbingan para coach hingga mereka sampai ke Grand Finale.
Ikut hadir memberikan sambutan Hari Santosa Sungkari, Deputi Infrastruktur BEKRAF (Badan Ekonomi Kreatif Republik Indonesia).
Keempat startup yang berhasil memenangkan kompetisi adalah Farid Fadhil Habibi (PT. Svara Inovasi Indonesia – Digital Radio Platform), Yulian W. Widodo (PT. Khaira Energi Inovasi – solar panel battery), Ditto Anindita (Botika), and Angela Oetama (Gradana – Fintech Property Platform). Pemberian sertifikat kepada seluruh peserta dilakukan oleh Duta Besar Swiss untuk Indonesia, H. E. Kurt Kunz yang hadir pada penutupan AETP.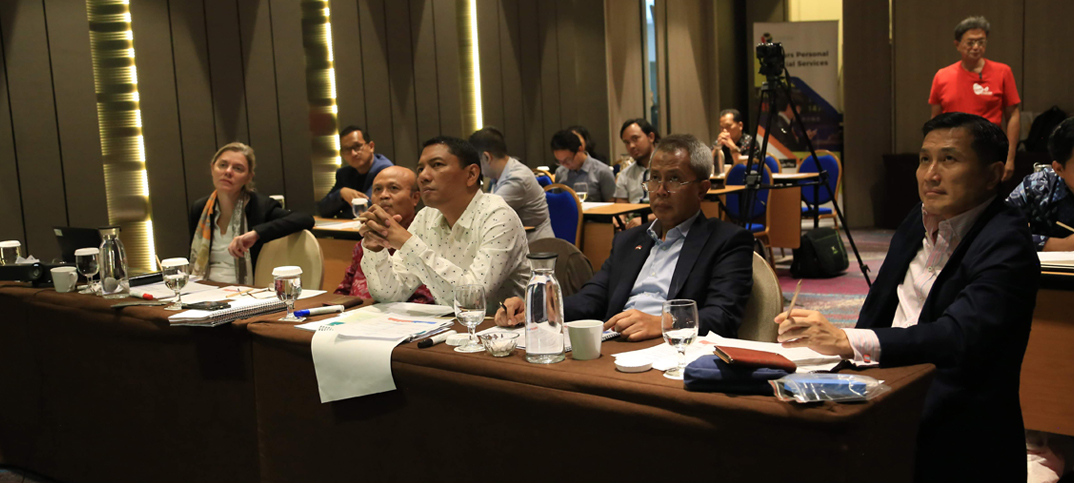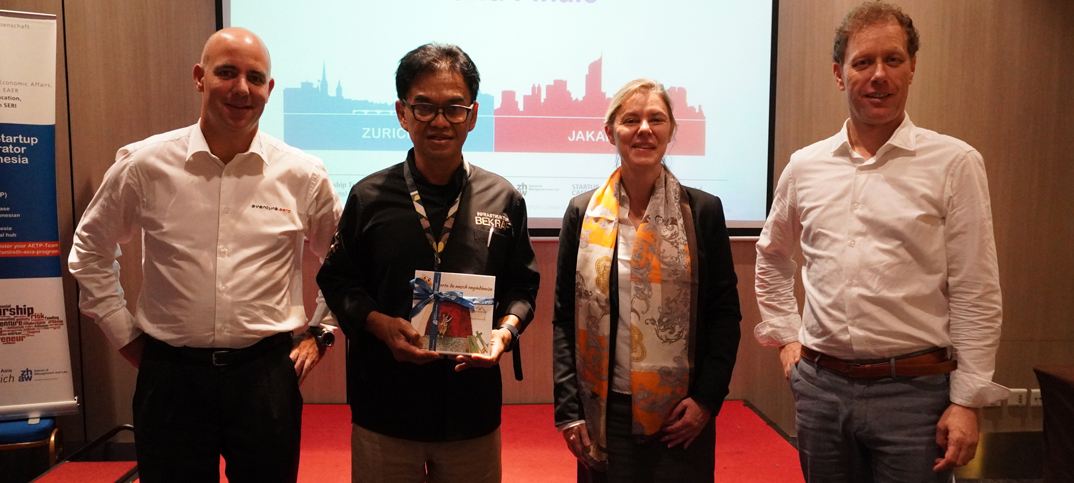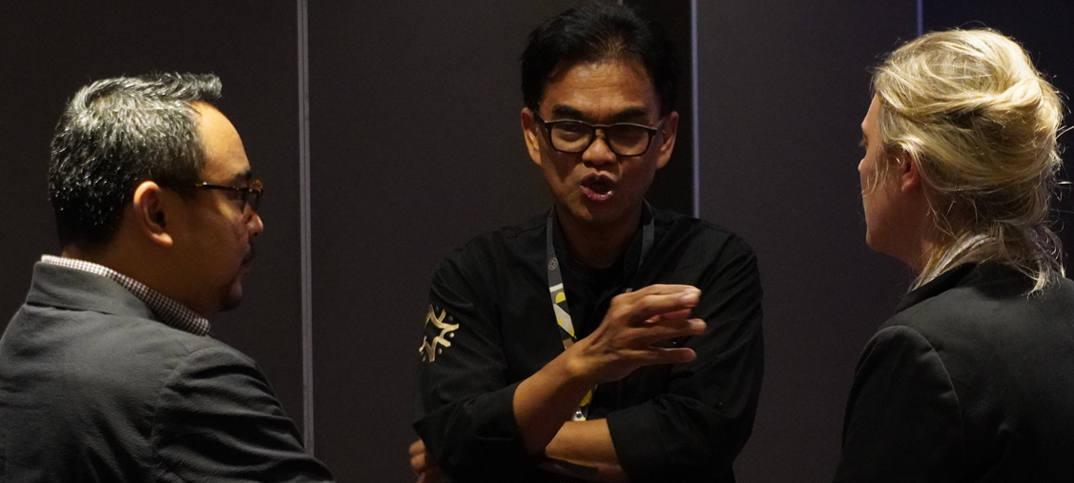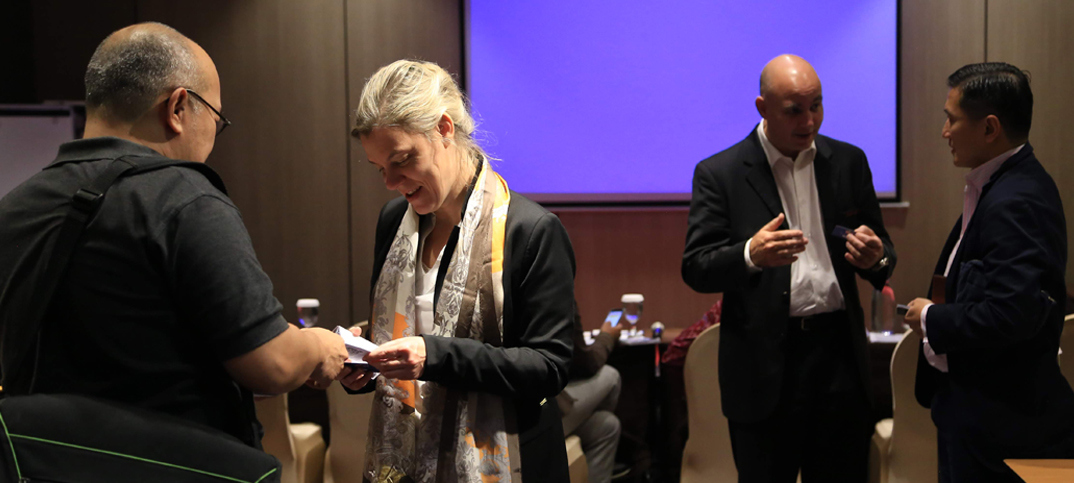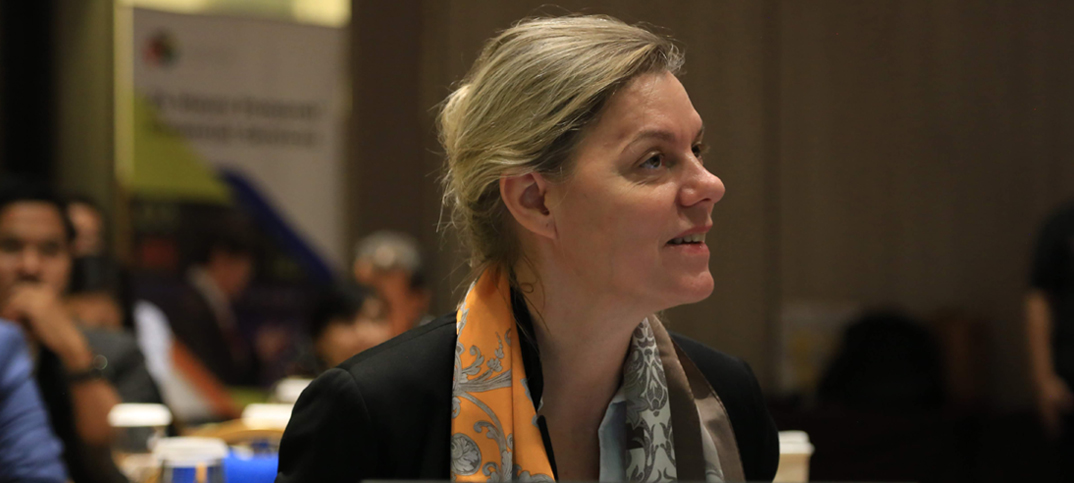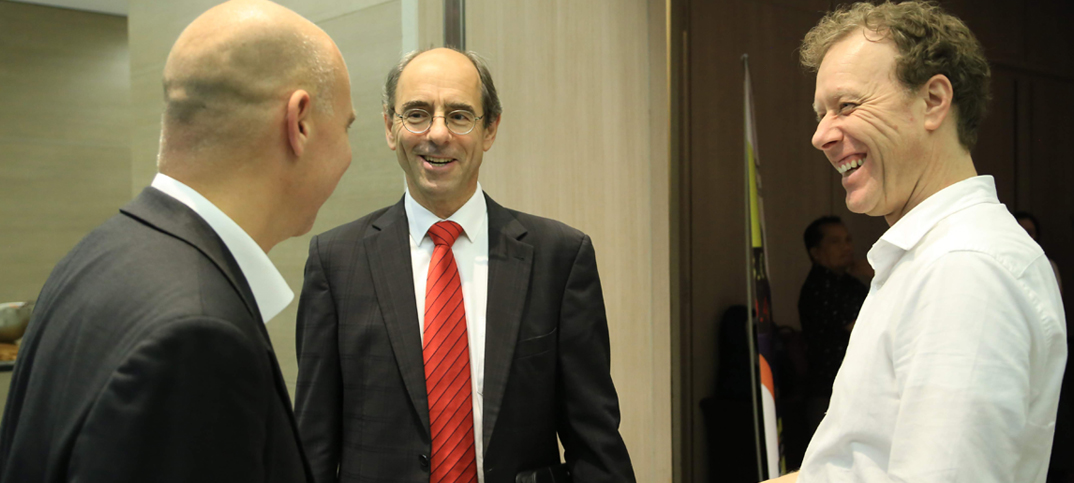 Ruth Berliana/VMN/BLJ