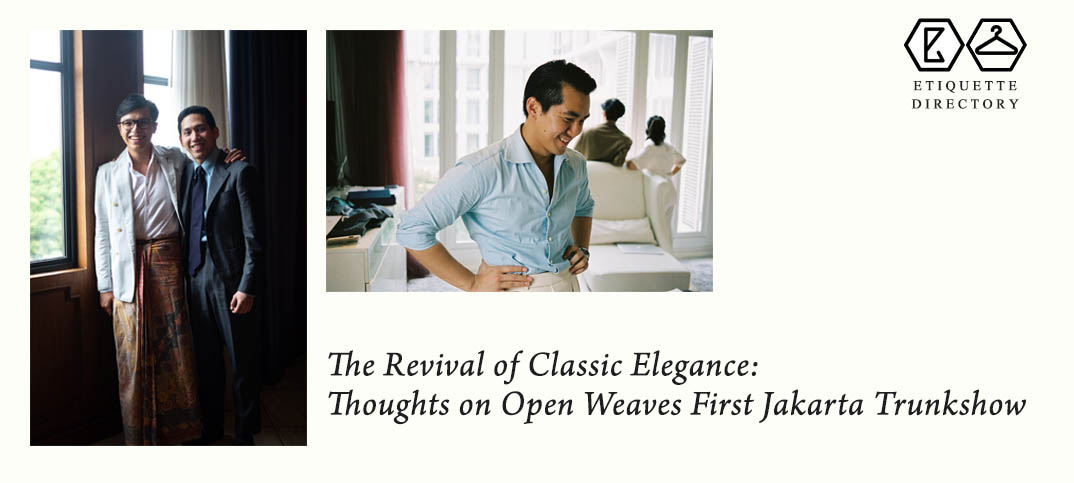 (Business Lounge Journal – Etiquette Directory)
Indonesians dislike wearing suits, Jakartans does not have a suit wearing culture. This is from the perspective of someone who has lived here his entire life. For most of us, it's an occasional fling, a garment that only a handful of people who has attachment for (which if you are, you're my man). We wear it at our weddings, graduations, prom dates NOT someone else's prom, occasionally when our lover (or mum) asks us to; but  then we got confused and pair it with jeans and whatever sneakers we have – thinking that it makes us look 'smart casual', while in fact we ended up looking terrible. Suit and jacket (or blazer) has such a heavy stigma attached to it, many of us are reluctant to wear it often. And the weather doesn't really help either. We spent so little time with suit, many Jakartans doesn't understand how to wear it right, and when the time comes that we actually have to wear it, we end up looking shabby! I wouldn't blame the culture at all, as suits have actually been an integral part of our history! The students of STOVIA were wearing it, Bung Hatta was wearing it and almost all of our founding fathers were wearing it. The culture has simply vanished into thin air in this days and age.
The first time I talked to Raditya Prabawa of Open Weaves, it felt so refreshing. Rare 'twas to hear a young Indonesian man who would've wished to be a provider of bespoke tailoring – unless you're inheriting it. Pumped with high Melbournian spirit, he brought an 'alienated' version of the craft of soft-tailoring with a twist to Indonesia – and that twist is what makes it appropriate to the South East Asia's climate. And also…I want to talk about his jolly partner, Jian Liang Yap, a Malaysian gentleman around the same age of Raditya whose joyfulness is contagious; and also hooked with the sartorial scene along with Raditya while both were studying finance in Australia. So you see…an Indonesian and a Malaysian who studied finance together in Australia, and ended up mastering the trade of textiles and tailoring. Life can be unpredictably awesome.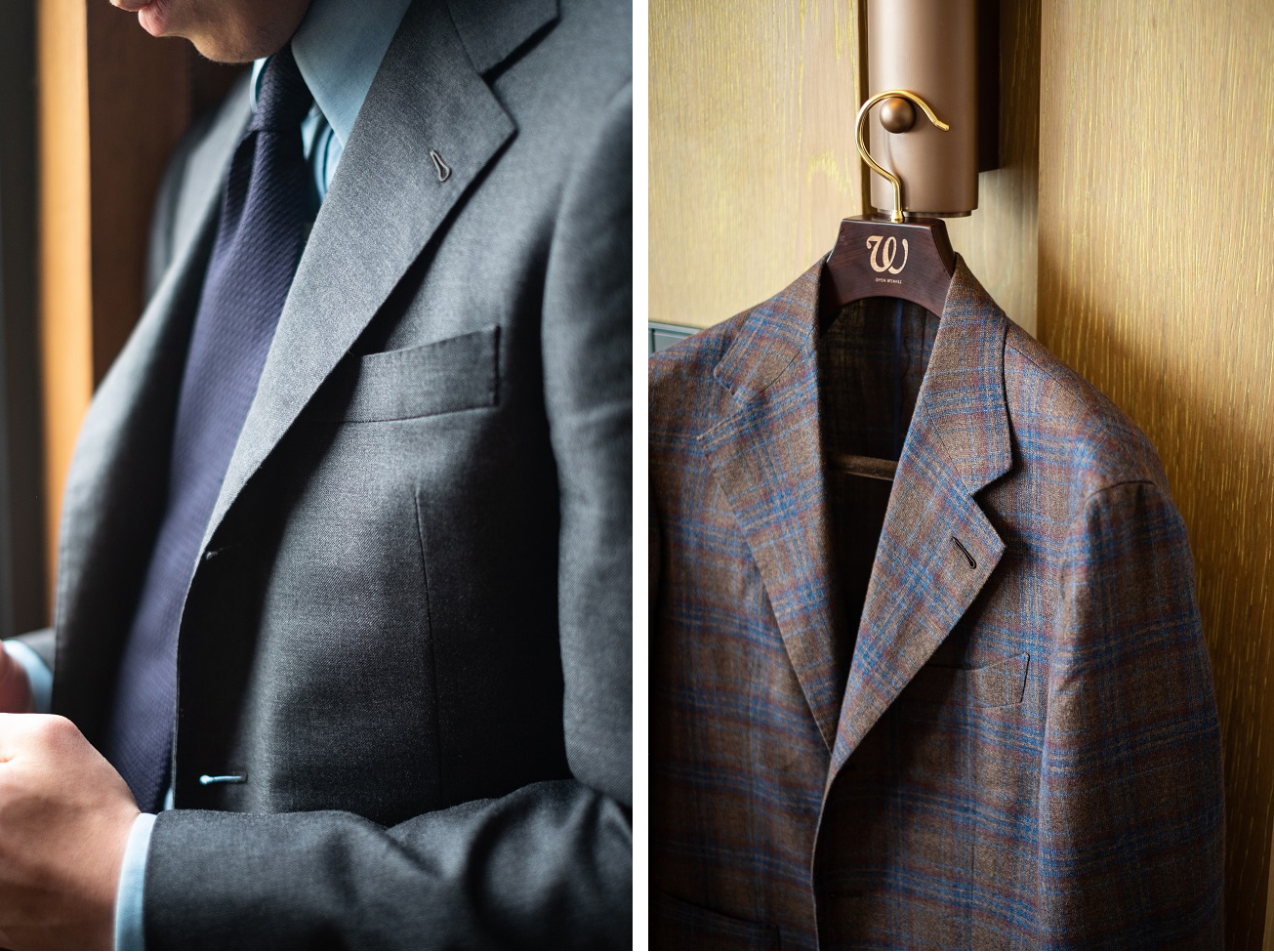 My first impression of their inaugural Jakarta trunk show is that…I'm baffled. These two gentlemen really know their trades. Fabrics from well known mills; offering numerous colour, weave and finishing selections and materials and for the first time I saw their suit – a suit with spalla camicia; an archetypal Neapolitan distinctive shoulder that looks too perfect to cry on. Really. Then, a silhouette that reminds me of my Ring Jacket's jacket; something you know would fit an Asian physique, and MOST importantly…a lining that is proper for South East Asia's (in)famous tropical weather, so you would not be sweating profusely. The three of us sat and talked for an hour and half. Raditya and Jian both told me about how they got hooked and learned the tailoring's trade all in less than three years; yet, the products that I saw looks a lot more like that of a mature product. As Jian and Raditya guided me through the particular details, I can't help but show my obvious fascination. I'm fascinated by how these 21 & 23 years old duo could glide me through the meticulous details of each and every one of their shirts, suits and jackets. With the House Jacket being unlined, minimally structured with no padding on the shoulders, full canvassed with pad stitching (they can even provide different canvassing materials, which they handpicked individually from the UK, think horsehair & camel hair!), and most importantly focused on providing lightweight, high twist (or what they'd like to call it, Open Weave fabrics, which again differs from what is already there in the market and what makes it appropriate and comfortable in the SEA climate – It feels like you're not even wearing a jacket! As for the shirts, clients would have the freedom of choosing a variation of styles and interlining, fine tuned to the styles that they know that will stay relevant in the decades and centuries to come, with their own twist.  To be honest, I would expect these knowledge from an Italian, but definitely not from South East-Asians.  But don't take my word for it! Take the words of Open Weaves' clientele that they have served during the past months since they launched; hailing from various countries, from Australia, Singapore, Thailand, Malaysia and Indonesia. (Or better yet, take a look at these pictures)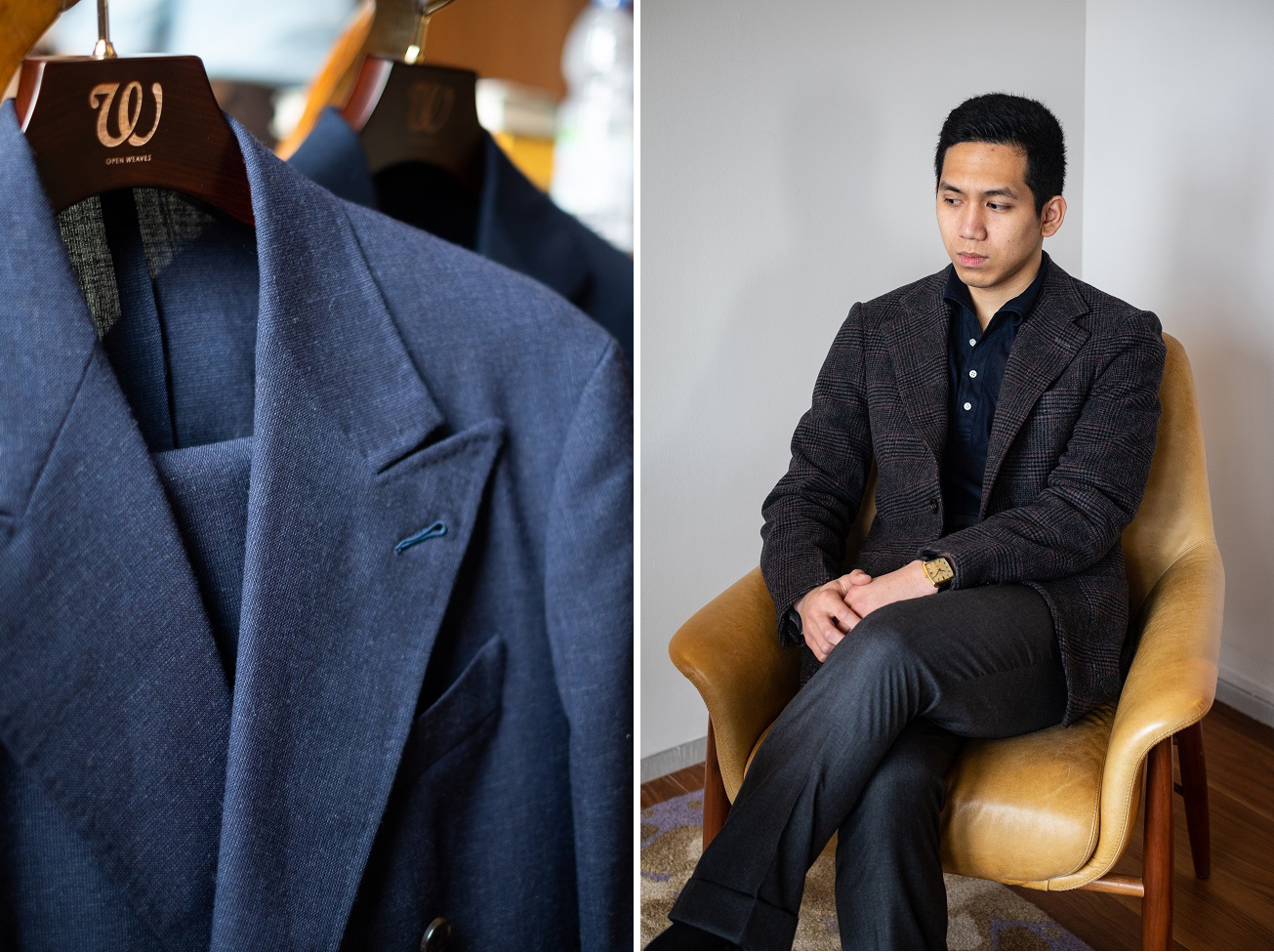 For me personally, Open Weaves is not just a mere newcomer in Indonesia. They're more of a revivalist in our long-dead suit culture. And not just a revivalist, they put an enhancement upon the trade. Their modern take of classical elegance is relevant and emits assured conviction. As a newcomer, they're not sloppy nor overconfident, but they are astute in delivering elegance in each of their crafts. A South-East Asian, young sartorial revivalist is something that I've never heard of. But if I can describe what Open Weaves is, that definition surely fits. Their jacket looks modern, fun and does not diminish your age at all. And their suits looks properly elegant – it speaks of volume.
Would this young age movement successfully revive the culture? Only time will tell, but for now, I'd rather celebrate this newfound light, cross my fingers and hope for the best for both of them.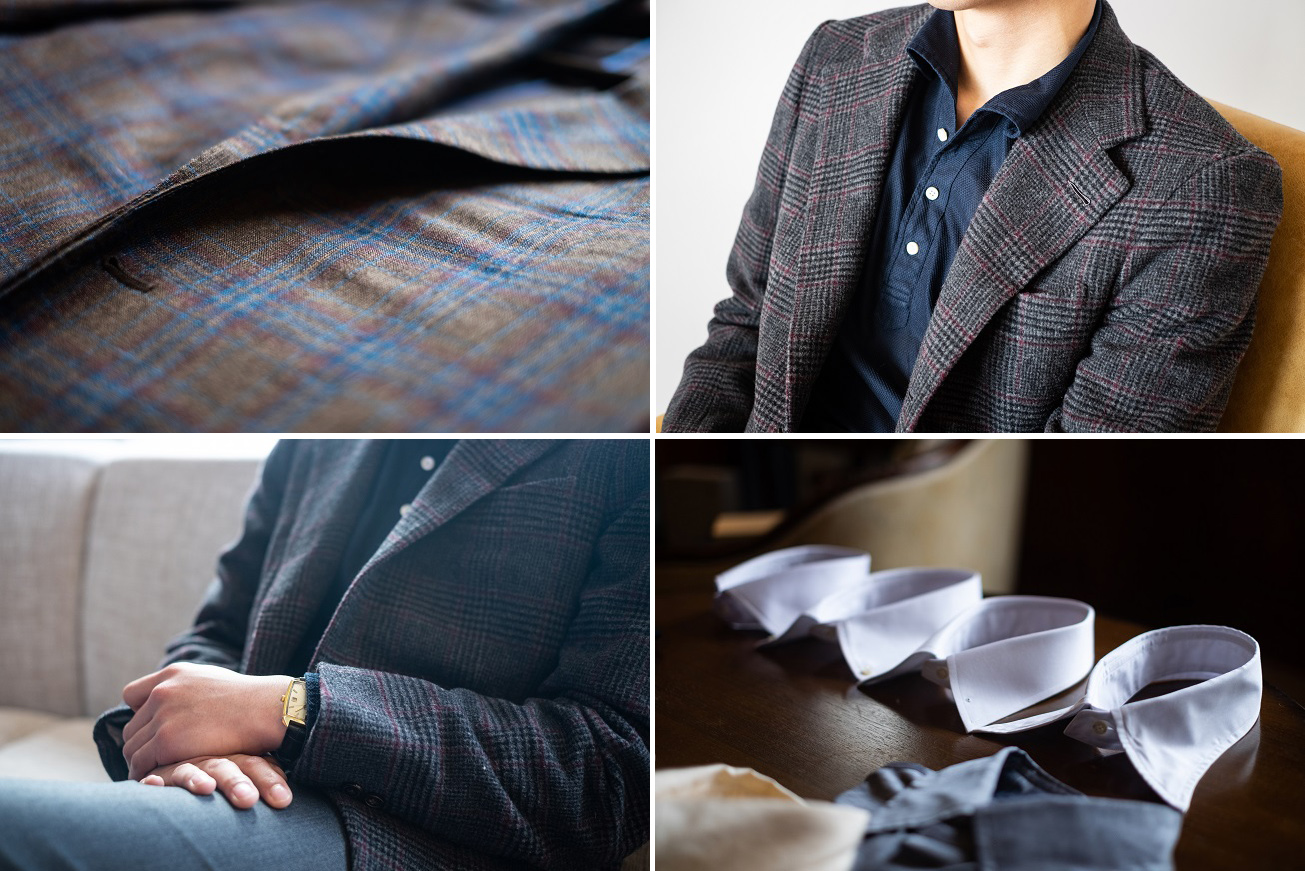 Michael Judah Sumbayak adalah pengajar di Vibiz LearningCenter (VbLC) untuk entrepreneurship dan branding. Seorang penggemar jas dan kopi hitam. Follow instagram nya di @michaeljudahsumbek