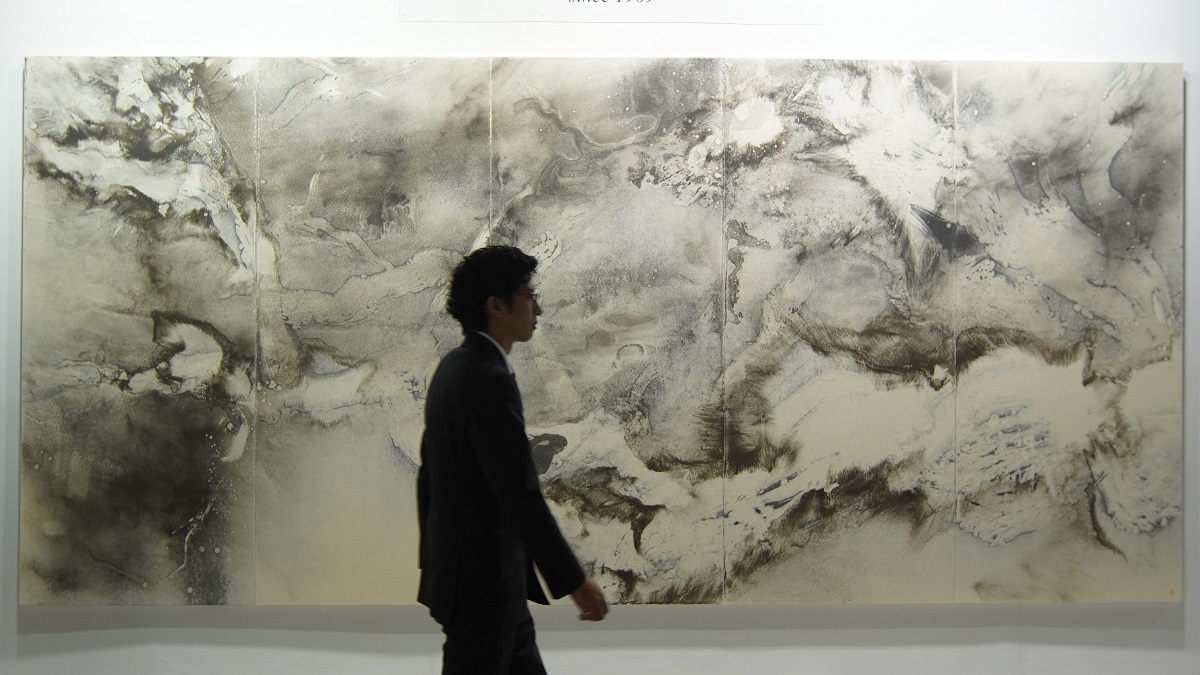 Jakarta, 30 August 2019 – Art Jakarta, Indonesia's biggest art fair, opens today for its 11th edition at the Jakarta Convention Centre (JCC) Senayan from 30 August to 1 September 2019. With its stellar line-up of leading Indonesian and international galleries, cutting-edge art projects by Indonesian and international artists, talks, educational programmes as well as a charity component, Art Jakarta poised to become one of the leading fairs in Southeast Asia.
Art Jakarta Gallery
In addition to returning galleries, 21 or 30 percent of the 70 participating galleries are making their debut at the Fair.  The new galleries are Amy Li Gallery, ANOMALY, Atelier Aki, Baik+Khneysser,GALERIE OVO, Galerie Taménaga, GALLERY YEH, Hatch Art Project, Jan Manton Art, Kendy's, Nova Contemporary, Project Fulfill Art Space, Qi Mu Space, SAL Project, Segaris Art Center, ShugoArts, Sullivan+Strumpf, Tang Contemporary Art, TKG+, and Vin Gallery. Also, another new exhibitor is Phillips Auctioneers.
Art Jakarta Scene
Art Jakarta Space is a designated space presenting 20 artist collectives and artist initiatives offering not only many interesting artworks or art objects but also valuable information about their activities which are an important part of Indonesia's dynamic art scene. They include Art Dept ID, Atreyu Moniaga Project, C on Temporary supported by Gormeteria, DA'POZA, DGTMB Project, ER design, Facade Arts & Lifestyle Management, Glitch, Milisifilem Collective, Museum of Toys, Omnispace, ONX Idea Studio, RuangDalam Art House, Sekarputi & Agugn, SRW X ADS, Studio Dinding Luar, Yayasan Biennale Yogyakarta, and YH Conservation.
Art Jakarta Spot & Art Jakarta X
Art Jakarta Spot is a showcase of works in dedicated public areas of the Fair by artists from Art Jakarta's participating galleries. The selection has been carefully made together with members of Art Jakarta's Board of Young Collectors for the enjoyment and appreciation of our visitors. The artworks include Solar Worship by Albert Yonathan (Mizuma Gallery), Silence – Meditation in Blue by Cheuk Wing Nam (Galerie OVO), Happy To Be Alienated by Eko Nugroho (Arario Gallery), Bobro's World Tour, Jakarta by Ronald Ventura (Yavuz Gallery), Balitsa Ehoor by Syaiful 'Tepu' Garibaldi (ROH Projects), North, K2 by You Ji In (The Columns Gallery) and Dark Waves by teamLab (Gajah Gallery).
Listen, Play, Give
Art Jakarta Play offers many educational programmes, carefully and creatively prepared for young visitors to learn about and play with art.  Supported by UOB Indonesia, Art Jakarta Play is a great place for those who are eager to learn more about art. Workshops at Art Jakarta Play include Eko Nugroho Art Class, Creative Photography Manipulation with Agan Harahap by Oronamin C, and HEI Schools.
Business Lounge Jakarta/VMN/BLJ