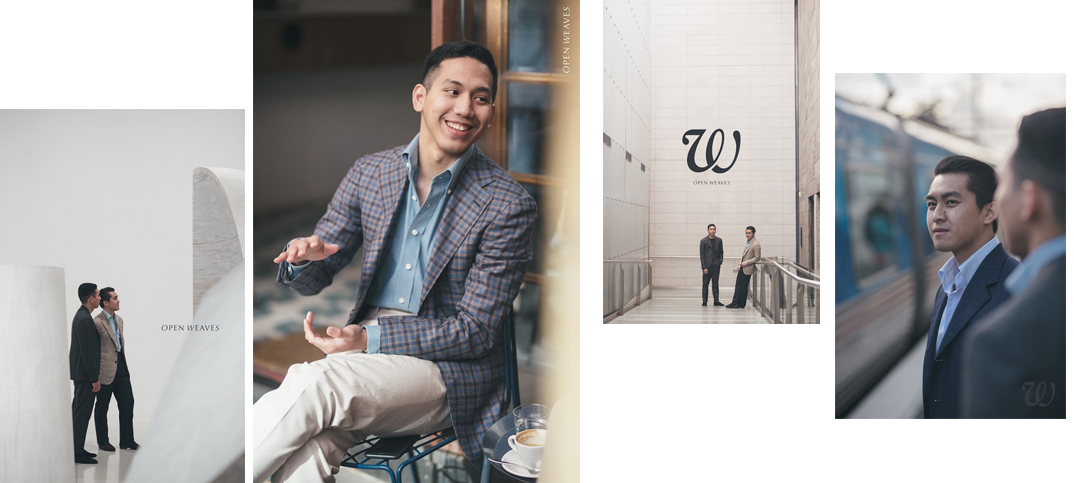 (Business Lounge Journal – Etiquette Directory)
The world's waste and environmental impact is firmly under the spotlight, with global garment production now exceeding 100 billion garments a year. Small independent brands around the world are responding by advocating for slow-paced fashion rooted in a legacy craft where each product is made individually using a curation of quality materials. Newly launched Open Weaves is no exception.
Founded in Melbourne by two passionate minds Raditya Prabawa and Jian Liang Yap who aspire to address the scarcity of quality and timeless sartorial products in South East Asia, their mission is to dispel the misconceptions of tailoring as 'boring' and 'rigid'. They pride themselves in offering soft and relaxed tailoring. Think unpadded shoulders, lightweight canvassing, and breathable yet luxurious fabrics.
Every garment is drafted from scratch from a paper pattern that becomes a three-dimensional cloth that is made according to your measurements. Every garment is fully handmade to ensure impeccable fit for all sizes and body shapes. Every garment is made fully canvassed by hand––this includes the collar, chest piece, and lapels.
Their silhouette is comfortable, relaxed, and occasion-appropriate. Influenced heavily by the laid back lifestyle of Melbourne–think cafe culture, work-life balance, and good quality, their garments are equally relaxed. Add to that their preference of fabric which is often lightweight high twist wools, linens, silk, cotton, or a combination of those materials to battle the difficult combination of heat and humidity of Southeast Asia.
Open Weaves places great emphasis on building relationships through understanding each clients' specific needs intimately. This is an essential and necessary part of the process for them; this is how they are able to serve their clients outside of Jakarta and Kuala Lumpur who live in different climates and who have different needs.
To have a sense of their aesthetic, check out their first campaign "Ngoon Godgin, Melbourne!", shot and directed by Toronto based Malaysian photographer, Andrew Tan Wei Aun (@alwaysanalien) with branding and design by Indonesian graphic designer Debbie Irwan (@debbie_design).
Open Weaves' showrooms in both Jakarta & Kuala Lumpur will begin operations in Q4 this year. For more information, please visit www.OpenWeaves.com.
Photo by Andrew Tan Wei Aun