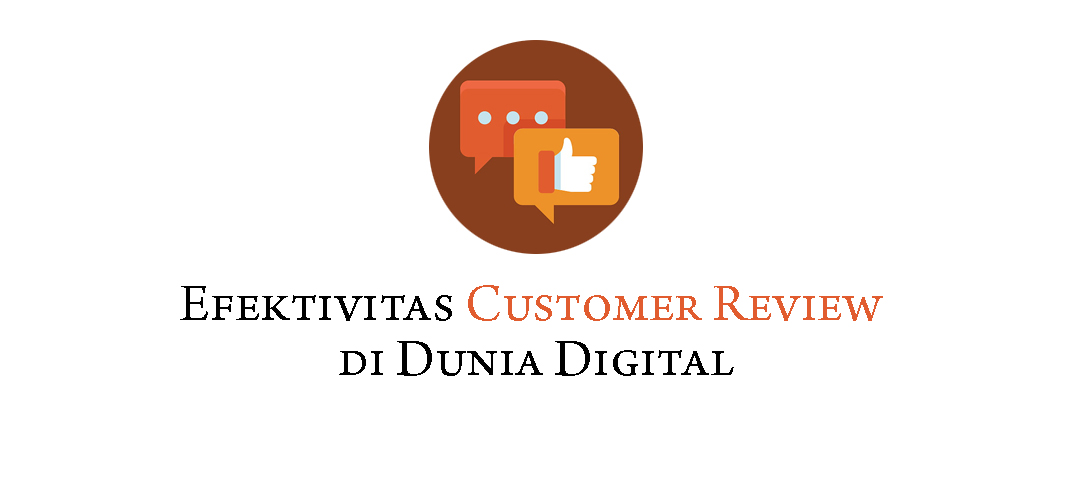 (Business Lounge Journal – Marketing and Service)
Berbicara mengenai Customer Experience memang sangatlah menarik karena terdapat pengalaman yang berbeda dari setiap orang yang berinteraksi dengan perusahaan kita. Semua kisah pelanggan dapat menjadi sesuatu kekuatan ataupun sebaliknya menjadi suatu kelemahan.
Semua kita pernahkah memberikan rating kepada driver online? Ada yang pelayanannya biasa saja dan Anda beri bintang 5 karena kasihan  bukan? Dan Anda malas menulis komentar tentang pengalaman Anda? Namun pasti ada juga yang extra luarbiasa memuaskan sehingga Anda sangat ingin berkomentar.
Customer Review
Setiap saat Anda berbelanja online baik produk maupun jasa maka saat ini di era digital , review Anda menjadi sesuatu yang sangat penting. Saat saya ingin menggunakan suatu aplikasi belanja online yang belum pernah saya pakai sebelumnya, maka saya termasuk tipe yang menganalisa lebih dulu. Hal pertama saya cek pastilah rating dan komentar mereka yang me-review. Jika rating-nya tinggi barulah saya berani mencoba. Begitu pula saat masuk memilih produk, pastilah akan saya cari yang paling banyak pembelinya dan sudah bertransaksi dengan memuaskan. Hal ini adalah nalar umum dari seorang customer. Semua orang pastilah akan menggunakan nalar yang sama.  Itulah sebabnya Anda diburu oleh pemilik Apps untuk  memberikan review. Dikirimkan email bahkan berkali-kali untuk me-review. Saat penjual dan pembeli tidak bertemu secara fisik maka customer review menjadi sangat penting untuk mendapatkan feedback customer. Efektifkah? Tentu! Sangat efektif sebagai tools marketing Anda.
Itulah sebabnya di era digital seperti ini memang  Customer Review merupakan sesuatu yang harus dikelola dengan serius. Image pelanggan terhadap usaha Anda terbentuk dari review mereka. Sebagai pembeli, suatu saat  saya pernah menemukan suatu tempat belanja yang review-nya sangat negatif dan karena penasaran, saat saya cek toko fisiknya memang ternyata pelayanannya benar-benar sangat buruk.
Enam Tips Praktis
Jika Anda adalah pemilik usaha online, berikut ini adalah enam tips untuk melipatgandakan pelanggan melalui manajemen customer review  yang baik.
Layani Customer sebaik mungkin, berikan customer kesempatan untuk bertanya sebanyak yang mereka mau. Sabarlah dan santunlah dalam menjawab pelanggan dan menolong mereka untuk mendapatkan produk/jasa yang terbaik
Lakukanlah evaluasi harian atas setiap review yang masuk agar tidak ada yang terlewatkan.
Penuhi janji yang diberikan kepada pelanggan. Misalkan Anda berjanji akan mengganti produk yang cacat atau mengganti bila ada yang lebih murah dan sebagainya.
Untuk setiap review yang masuk, wajib dibalas apakah itu positif atau negatif. Jawaban yang baik terhadap review yang buruk sekalipun akan mampu menurunkan kemarahan pelanggan. Bila tidak dijawab akan semakin marahlah pelanggan dan memberi kabar buruk tentang Anda kepada lingkungannya atau bahkan diviralkan di medsos.
Jika ada review yang buruk dari pelanggan maka berikanlah sesuatu yang dapat mengobati luka hatinya. Misalnya saja memberikan discount bila berkunjung kembali. Mengganti barang disertai dengan kartu ucapan maaf dan sebagainya.
Setiap review yang bagus, olahlah menjadi berita pada web atau Apps Anda atau diprint dan dipajang di toko fisik Anda.
Berikanlah appresiasi dalam berbagai bentuk bagi mereka yang merekomendasikan pelanggan baru.
Hari gini  jika belanja online semakin menyenangkan bahkan dapat menjadi sesuatu yang akan menjadi ketagihan bila mendapatkan layanan yang baik dan memuaskan. Jadikan customer review Anda alat marketing yang efektif. Selamat melipatgandakan pelanggan!

dr. Vera Herlina,S.E.,M.M/VMN/BL/Partner of Management & Technology Services, Vibiz Consulting Group.