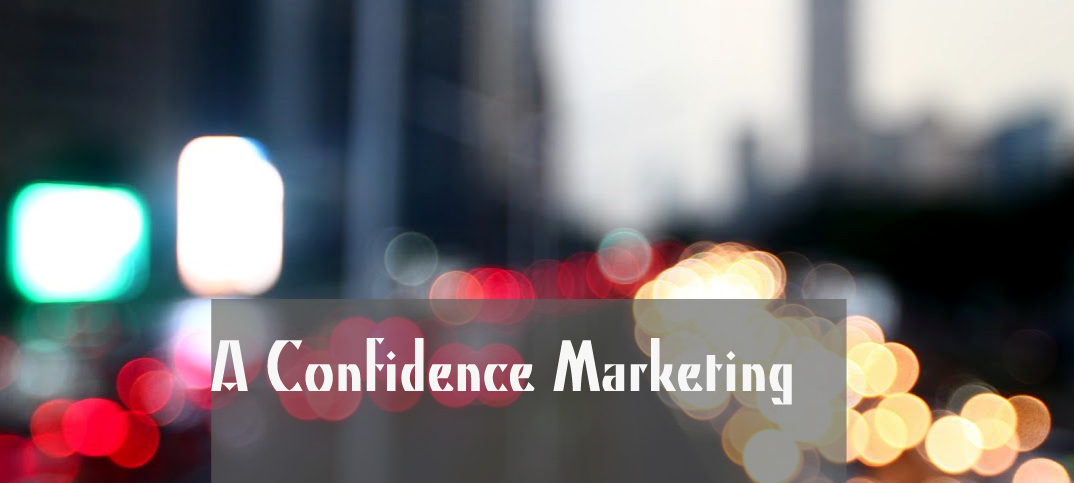 (Business Lounge Journal – Marketing and Service)
Suatu hari saat pergi berbelanja di sebuah pusat perbelanjaan, seorang marketing kartu kredit yang cantik menghampiri saya dengan langkah yang mantap, tersenyum manis, dan penuh percaya diri. Walaupun tidak berminat dengan kartu kredit baru namun kali ini entah mengapa saya berpikir untuk memberinya kesempatan berbicara. Tidak seperti marketing-marketing kartu kredit lainnya yang bila diberi kesempatan sedikit langsung berusaha sedapat mungkin dan secepat mungkin menjelaskan, ia mulai dengan obrolan santai, bertegur sapa dengan anak saya dan menanyakan kebutuhan yang akan dibeli saat itu. Setelah lebih cair barulah info tentang kartu kredit ia sampaikan dan  senyum selalu tetap terpajang manis di wajahnya.
Lain lagi testimoni seorang bapak yang saat berbelanja maka marketing kartu kredit membantu kasir memasukkan barang-baranf belanjaan ke kantong belanjaan sambil mengajak 'ngobrol' calon nasabah. Tidak diduga keramahan dan ketulusan sang marketing yang dengan 'pe-de' mengajak bapak ini mengobrol akhirnya mampu menggiring bapak ini hingga closing.
Sebenarnya apa yang dimaksud dengan confidence saat menjual? Adalah suatu rasa percaya di dalam diri Anda bahwa Anda melakukan sesuatu yang Anda bisa dan pada waktu yang tepat, keyakinan bahwa Anda akan closing.
Rasa percaya diri tidak bisa dibuat-buat dan merupakan sesuatu yang dengan sangat mudah dirasakan calon nasabah. Rasa percaya diri memang merupakan salah satu penentu keberhasilan dalam menjual dan bernegosiasi. Itu sebabnya mengapa "lack of confidence" jangan dianggap remeh dan perlu diteliti dalam hal apa tidak 'pe-de'.  Confidence adalah sesuatu yang dibangun, bukan terjadi dengan begitu saja.
Kalau begitu apa tipsnya agar tidak terjadi lack of confidence ? Berikut ini adalah beberapa tips mudah yang bisa Anda lakukan.
1. Hindari lack of knowledge and skill
Caranya adalah dengan mempelajari produk Anda sebaik mungkin. Selain itu juga pelajari skill menjual dan manfaatkan setiap ilmu yang dapat Anda peroleh melalui pelatihan-pelatihan untuk mengembangkan diri Anda sendiri
2. Hindari lack of experience
Ambil setiap kesempatan yang ada untuk berlatih, walau ada kegagalan anggaplah sebagai suatu kesempatan boleh berlatih dalam segala situasi.
3. Hindari terlalu terfokus pada kekurangan
Orang yang terfokus pada kekurangan akan tidak 'pe-de'. Semua orang pasti memiliki kelebihan. Fokuslah pada kelebihan Anda bukan pada kekurangan Anda.
4. Hindari perfeksionisme
Terlalu ingin perfect akan membuat Anda tidak 'pe-de'. Padahal walau tidak perfect namun keberhasilan tetap bisa Anda raih dengan apa yang ada pada Anda yang bisa Anda maksimalkan.
5. Berlatihlah membangun gesture yang menunjukkan Anda confidence seperti:
– Tataplah mata setiap orang yang Anda temui dengan berani namun tunjukanlah keramahan dan ketulusan.
– Berdiri tegak dan tidak terlihat lemas dan tidak bersemangat
– Melangkahlah dengan langkah yang tegas dan pasti
– Jangan banyak bergumam yang tidak jelas
– Saat berbicara jangan menunduk tapi angkat wajah Anda
6. Senyum akan menolong
Tersenyumlah dan rasa gentar atau tidak percaya diri akan lenyap.
Semua ini memang harus dibangun dan dilatih tiap-hari dan tidak ada yang sia-sia semua usaha pastilah akan membuahkan hasil.
Selamat mencoba!

dr. Vera Herlina,S.E.,M.M/VMN/BL/Partner of Management & Technology Services, Vibiz Consulting Group.