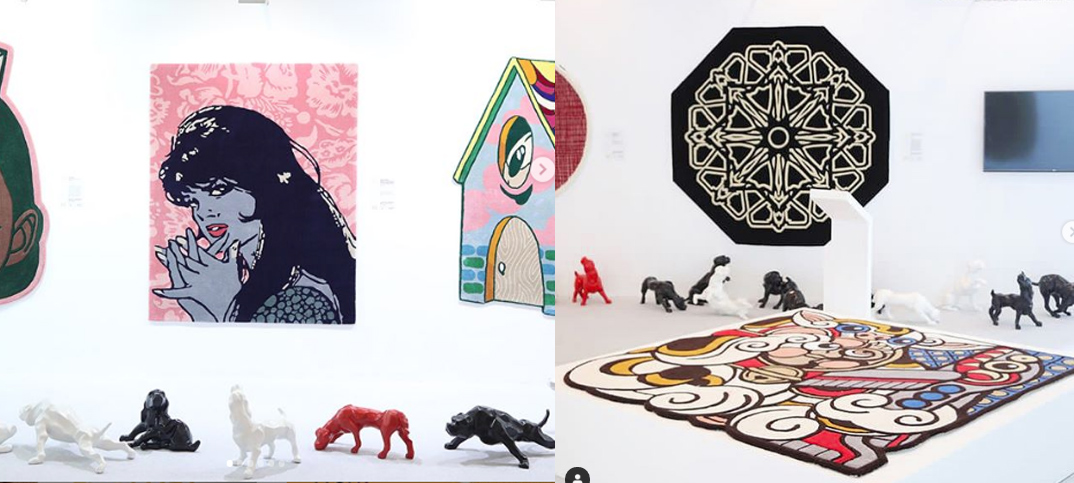 (Business Lounge Journal – Event)
Art Jakarta 2018 is back, and they're bringing their usual charm with it. First initiated in 2009 by Harper's Bazaar Indonesia, it continues to become a globally acknowledged art festival in Indonesia. Marking its 10th anniversary, this year's Art Jakarta, which held at Ritz-Carlton's Pacific Place Ballroom from 2-5 August; presented more than 1000 works from up to 300 artists and 51 galleries, both local and international.
For the first time in the history of Art Jakarta, an entrance fee was charged with exception of children below 12, but it doesn't dissuade all kind of visitors –  young and old; collectors, patrons and enthusiasts alike from flocking in to enjoy what the fair has to offer.
Visitors who are all-too-familiar with local galleries such as ROH Projects, Lawangwangi, MACAN, or RUCI can visit their favourite galleries right on the spot while exploring some of the new flavors from International exhibitors and galleries such as Sotheby's, White Space Art Asia, Mazel Galerie and more.
Ria Lirungan, Deputy Head of Committee Art Jakarta 2018, said, "Both artists and visitors show strong enthusiasm and support each year, and with more diverse artworks showcased at Art Jakarta 2018; all visitors, newcomers and seasons collector's alike will definitely enjoy the fair."
Furthermore she stated, that in its 10 years, Art Jakarta is also turning into a platform for education for the further development of art communities and a window of opportunity for young talented artists.
"We also showcase a variety works of art, not only for adults, but also for the young to help them understand and nurture a passion for art at an early age," Ria said.
Business Lounge Journal/VMN/BLJ