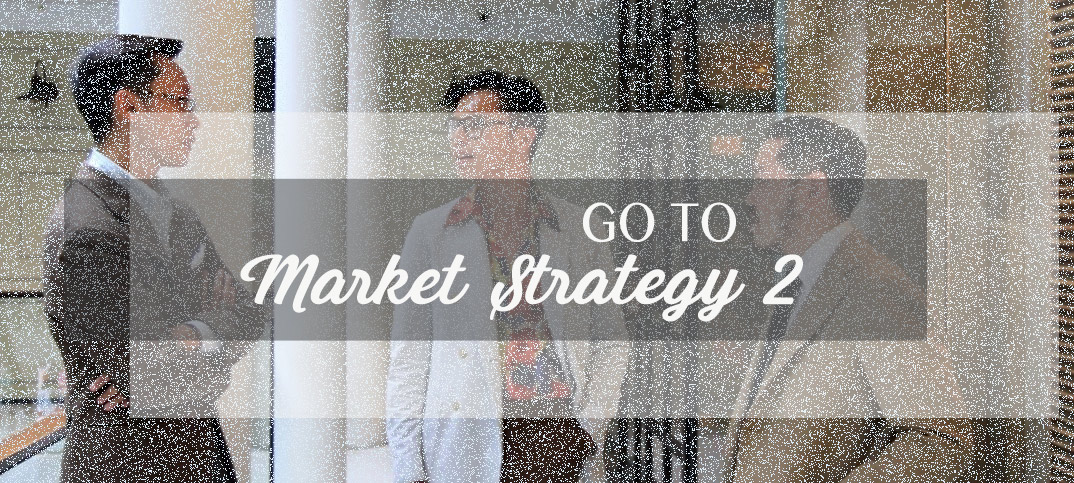 (Business Lounge Journal – Marketing and Service)
Melanjutkan pembahasan sebelumnya (Go To Market Strategy (I)), berikut sebuah contoh dari Southwest Airlines.Southwest Airlines diakui sebagai salah satu perusahaan yang paling inovatif dan sebagai trendsetter dalam industri penerbangan komersial. Southwest sangat inovatif, kenyataannya bahwa banyak maskapai dan bandara yang lebih besar mencoba mencegah perusahaan untuk semakin turun bisnisnya awal tahun 1970-an.
Daripada menggunakan sistem pe-rute-an penerbangan tradisional "Hub and Spoke" yang digunakan oleh sebagian besar maskapai besar, Southwest memilih sistem "Point to Point". Sebagian besar maskapai memiliki "hub" di kota-kota besar di mana sebagian besar penerbangan saling terhubung (pikirkan hub di roda dengan banyak kisi keluar dari pusatnya). Sistem Southwest Point to Point membawa penumpang dari satu ke yang lain tanpa menggunakan hub apapun.
Hanya sekitar 20 persen penumpang Southwest yang menghubungkan penumpang (sebagian besar adalah pengguna lokal) hal ini menyebabkan sistem Point to Point lebih efektif untuk target pelanggan mereka. Ini hanyalah salah satu contoh bagaimana strategi go-to-market Southwest membantu maskapai ini tetap berada di puncak dan memberikan apa yang paling diinginkan pasarnya.
Sebelum Anda memulai
Strategi GTM, seperti strategi perusahaan lainnya, adalah masalah dalam mengajukan pertanyaan yang tepat (dan dalam urutan yang benar).
Sebagai pemimpin bisnis, sangat membantu untuk memainkan peran "pelatih strategis" dan menjalankan pertanyaan berikut dengan tim eksekutif Anda:
– Dimana kamu sekarang? Bagaimana keadaan saat ini dalam bisnis Anda? Buat inventaris posisi bisnis Anda saat ini dan iklim saat ini di pasar Anda.
– Ke mana kamu mau pergi? Apa gambaran akhir yang diinginkan dari inisiatif baru ini? Tentukan visi utama Anda.
– Apa yang harus dilakukan untuk membawa Anda pada gambaran akhir  Anda? Pilihan strategis apa yang tersedia untuk Anda? Tentukan jalan solusi terbaik untuk mewujudkan visi Anda.
Perbedaan utama antara strategi perusahaan secara keseluruhan dan strategi GTM adalah bahwa yang terakhir memiliki penekanan lebih besar dalam berhubungan dengan pelanggan Anda: penjualan, pemasaran, branding, distribusi, poin sentuhan pelanggan, dan sebagainya.
Berapa lamakah strategi GTM Anda diperlukan untuk dilaksanakan?
Strategi GTM komprehensif yang mencakup analisis terperinci mengenai target pasar, segmen pelanggan, persyaratan anggaran, penawaran, posisi Anda dapat memerlukan waktu beberapa minggu (atau lebih lama) untuk dirumuskan.
Penerapan strategi GTM yang berhasil dapat berlangsung 12 sampai 36 bulan.
Penting untuk diingat bahwa strategi GTM adalah pendekatan jangka panjang untuk membangun profitabilitas, mengurangi biaya akuisisi pelanggan, dan meningkatkan pengalaman pelanggan.
Tujuan utama strategi GTM Anda
Strategi GTM Anda memiliki beberapa tujuan strategis sebagai berikut :
– Ciptakan kesadaran akan penawaran Anda
– Mengkonversi pelanggan awal Anda
– Maksimalkan pangsa pasar Anda dengan melanggar pesaing Anda, memasuki pasar baru, dan meningkatkan keterlibatan pelanggan
– Pertahankan pangsa pasar Anda saat ini terhadap pesaing
– Memperkuat posisi merek Anda
– Kurangi biaya dan maksimalkan profitabilitas
Endah Caratri/MP Financial, Accounting & Tax Services Division, Vibiz Consulting, Vibiz Consulting Group/VMN/BL