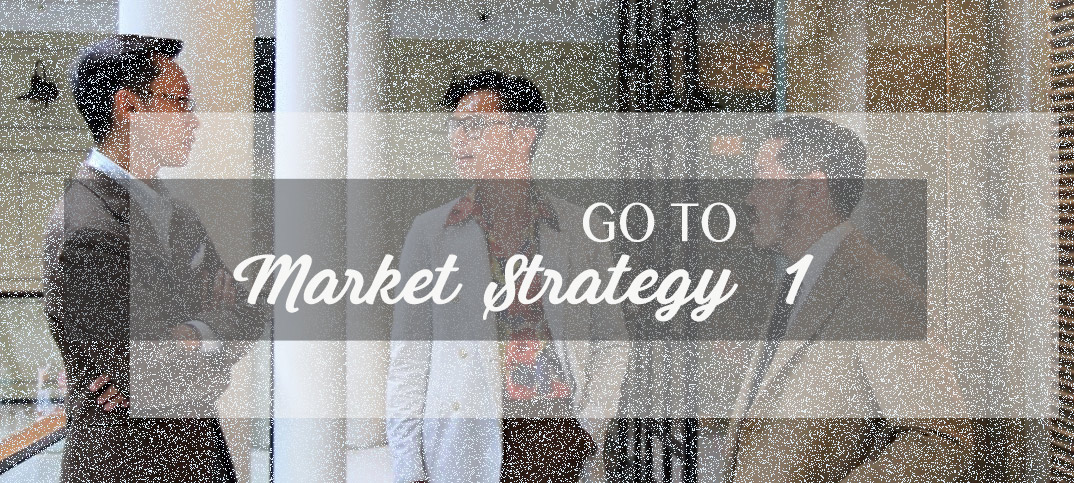 (Business Lounge Journal – Marketing and Service)
[dropcap size=small]A[/dropcap]da beberapa hal yang selalu memenuhi benak para pemilik bisnis. Mulai dari bagaimana supaya bisnis mereka terhubung dengan para pelanggan, bagaimana mereka dapat memberikan nilai unik (Unique Value Proposition – UVP) kepada target pelanggan, atau bagaimana mereka dapat beralih dari koneksi awal dengan calon pelanggan sehingga berpotensi pada pemenuhan janji merek mereka. Semua pertanyaan-pertanyaan itu sangat penting untuk dijawab dan akan menentukan strategi Go-to-Market (GTM)  Anda.
Go-to-Market Strategy
Di salam strategi go-to-market, Anda akan dapat menyatukan semua elemen kunci yang mendorong bisnis Anda: penjualan, pemasaran, distribusi, penetapan harga, pengembangan merek, analisis kompetitif, dan wawasan konsumen.
Dengan demikian hal ini akan menyediakan sebuah rencana tindakan strategis yang menjelaskan bagaimana mencapai target pelanggan Anda dan bersaing lebih baik di pasar Anda. Strategi go to market juga dapat diterapkan pada peluncuran produk baru serta pada produk dan layanan yang sudah ada.
Manfaat Go-to-Market Strategy
[dropcap size=small]S[/dropcap]trategi go-to-market (GTM) memiliki banyak manfaat yang akan sangat membantu bisnis Anda. Adapun beberapa manfaat yang ada meliputi:
– Mengurangi waktu Anda untuk ke pasar
– Mengurangi biaya yang terkait dengan peluncuran produk yang gagal
– Meningkatkan kemampuan untuk beradaptasi terhadap perubahan
– Mengelola tantangan inovasi
– Memastikan pengalaman pelanggan yang efektif
– Memastikan kepatuhan terhadap peraturan
– Memastikan peluncuran produk yang sukses
– Menghindari jalan yang salah
– Menetapkan jalan untuk pertumbuhan
– Mengklarifikasi semua rencana dan arahan
Mengembangkan strategi GTM yang komprehensif merupakan sebuah investasi dalam waktu dan sumber daya, namun dapat membantu menjelaskan dan memastikan jalan yang layak menuju kesuksesan pasar.
Apa yang ada dalam Go-to-Market Strategy?
[dropcap size=small]T[/dropcap]ujuan Go-to-Market Strategy adalah untuk meningkatkan hasil bisnis utama. Hal ini terutama dicapai dengan menyesuaikan pada kebutuhan pelanggan Anda yang terus berkembang. Untuk membuat strategi GTM yang efektif untuk bisnis Anda, Anda perlu membuat rencana terperinci dengan enam hal berikut ini:
– Pasar: Pasar apa yang ingin Anda kejar?
– Pelanggan: Kepada siapa produk yang anda jual? Siapa target pelanggan Anda?
– Saluran: Dari mana target pelanggan Anda akan membeli? Di mana Anda akan mempromosikan produk Anda?
– Produk (atau Penawaran): Produk / jasa apa yang anda jual? Nilai unik (UVP) apa yang Anda tawarkan pada setiap kelompok sasaran pelanggan?
– Harga: Berapa biaya untuk produk Anda untuk setiap grup pelanggan?
– Positioning: Apakah nilai unik atau diferensiasi utama Anda? Bagaimana Anda akan terhubung dengan hal yang penting bagi target pelanggan Anda dan memposisikan merek Anda?
Jika Anda bisa menjawab enam pertanyaan secara ringkas dan efektif ini, Anda akan berada pada posisi untuk merumuskan strategi GTM yang berhasil.
Bersambung Go To Market Strategy (II)
Endah Caratri/MP Financial, Accounting & Tax Services Division, Vibiz Consulting, Vibiz Consulting Group/VMN/BL