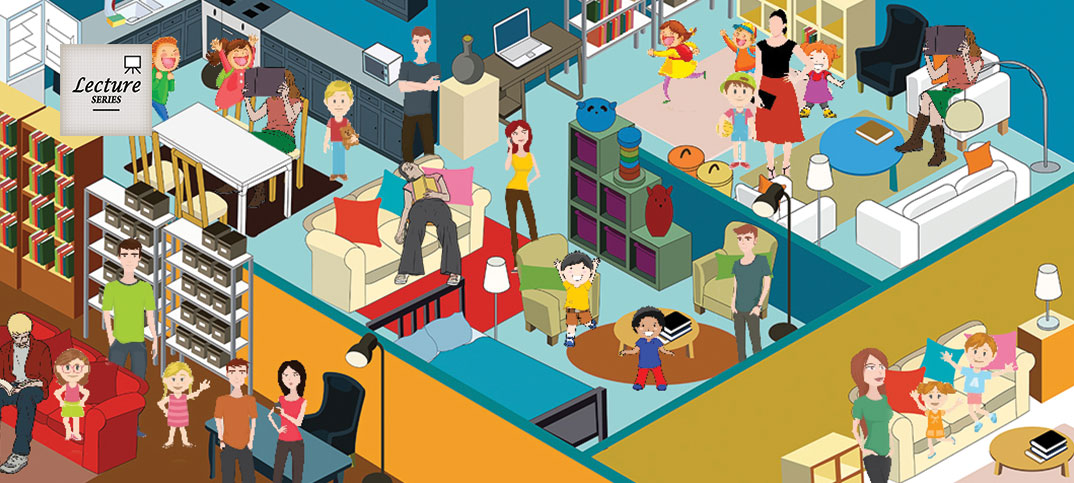 (Business Lounge Journal – Marketing and Service)
[dropcap size=small]S[/dropcap]aya pernah berkunjung ke dua tempat yang menjajakan furniture dan house appliance dan keduanya memiliki dua cara berdagang yang berbeda. Pedagang yang satu menulis "don't touch, please don't sit, not the place for sleep!" dan sejumlah larangan lainnya yang tertera hampir di seluruh tempat yang dapat diakses pengunjung. Begitu banyak tulisan yang berupa larangan dalam area penjualannya. Namun berbeda dengan pedagang yang lain yang tidak menuliskan larangan apapun pada areanya, bahkan Anda dapat menemui tulisan, "please sleep here, you can try our pillow, please sit and enjoy!" Dampaknya, toko yang pertama sepi sekali, sedangkan toko yang kedua sangat ramai dikunjungi, bahkan para pelanggan telah bersiap di depan pintu sejak toko belum mulai beroperasi.
Bagaikan bumi dan langit, toko yang kedua ini telah memanjakan para pelanggannya sejak dari area parkir dengan menyediakan tempat parkir yang luas dan gratis. Banyak tempat duduk disediakan untuk pengunjung di lobi masuk, sehingga pengunjung dapat bersantai di sana bahkan sanking nyamannya, saya perhatikan beberapa penunjung pun tertidur dengan "pulasnya" di sofa. Toko mini disediakan di sana dengan harga sangat murah dan bisa dikatakan lebih murah dari toko umum lainnya. Tidak cukup dengan itu, pemilik toko masih menyediakan tempat bermain anak-anak yang luas dengan aneka permainan yang mendidik dan menyenangkan. Bila melihat ke dalam toko, maka akan tampak bagaimana pengunjung di sana ternyata tidak pergi untuk berbelanja, namun bermain, menikmati suasana toko, sekedar duduk, foto-foto bersama keluarga sambil merasakan berbagai kenyamanan furniture yang dijajakan.
[dropcap size=small]S[/dropcap]aya jadi teringat pendekatan yang saya temukan dalam teknik pemasaran yaitu see and feel marketing, penjualan akan terjadi saat pelanggan dapat melihat dan merasakan produk yang ditawarkan. Toko itu sudah lebih mirip pasar dan penjual tidak berjaga di sana, cukup menaruh kode pesanan dari barang yang di-display dan kemudian pengunjung akan mengambil sendiri belanjaan mereka pada tumpukan barang di gudang. Sebaliknya toko yang membatasi untuk pengunjung merasakannya, tidak diminati oleh para pembeli, mungkin berkunjung saja tidak. Para pengunjung akan berlalu begitu saja. Jika diperhatikan, toko pertama ini memiliki lebih banyak penjaga dibandingkan pengunjung yang hendak membeli. Mungkin banyak orang melarang pengunjung untuk merasakan produk yang akan dijual dengan alasan takut akan jadi rusak dan rugi, sedangkan toko yang kedua, membebankan produk pajangan itu sebagai bagian biaya yang dikeluarkan untuk pemasaran.
Teknik lain untuk menarik pelanggan adalah buid a dream. Kembali ke contoh toko furniture tadi, toko yang pertama tidak memajang mimpi bagi pelanggan, barang dagangan ditata begitu saja tanpa desain akan ditaruh bagaimana, persis seperti pedagang eceran yang tidak membangun mimpi. Toko yang kedua, membangun mimpi pelanggannya, dengan membentuk kamar-kamar yang menempatkan produk-produk contohnya. Desain ruang makan lengkap, desain ruangan kerja, dan desain kamar bermain anak lengkap dengan asesorisnya membuat orang memiliki mimpi yang menimbulkan keinginan dan kemudian menjelma menjadi kebutuhan.
Teknik pemasaran see and feel, build a dream merupakan teknik yang berdampak besar pada penjualan, pengunjung yang membeli sangat ramai sekali, mungkin sebagian mereka datang tanpa kebutuhan, namun sesudah melewati proses pemasaran ini, mereka memiliki kebutuhan yang sangat mendesak untuk dilaksanakan dan berujung pada pembelian.

Fadjar Ari Dewanto/VMN/BD/MP Business Advisory Division, Vibiz Consulting, Vibiz Consulting Group