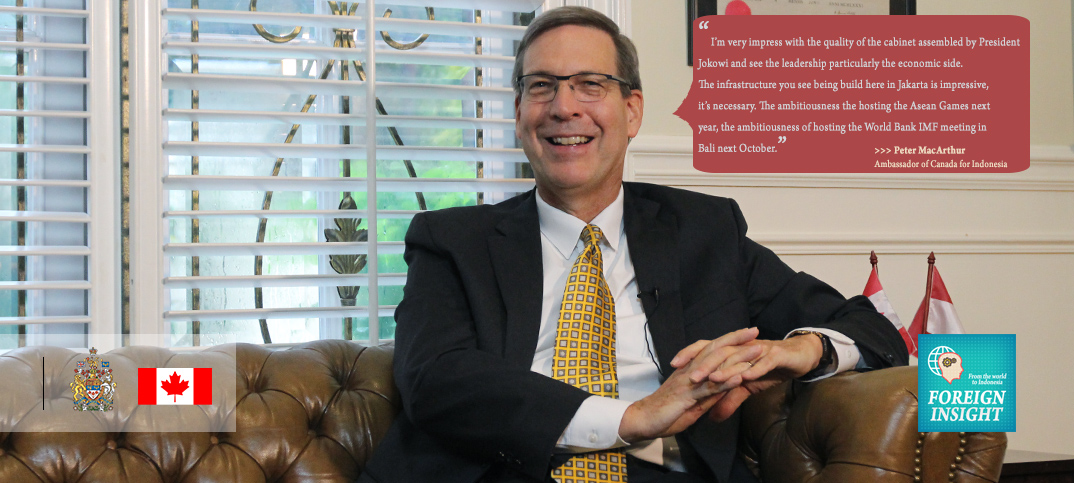 (Business Lounge Journal – Foreign Insight)
This year, Canada will mark the 150th anniversary of the Canadian Confederation and also the 65th anniversary of formal relations with Indonesia. Indonesia is a G20 partner and has emerged as Canada's largest export market in the Association of South-East Asian Nations (ASEAN) region. Canada has more investment in the food industry, airplane industry, palm oil plantation, insurance, wealth management, smartphone technology, furniture, solar panel cell for the renewable energy industry, mining sector, etc.
The global economy has been slowing down, but Canada investment is still relatively progressing contributing the moderate growth of Indonesian economy nowadays. Increasing interest discovering Indonesia in Canada has made Indonesia as one of the most interesting countries that well known enough in Canada.
On this episode of Foreign Insight, we will have a talk with His Excellency Ambassador Canada for Indonesia Mr. Peter MacArthur. We talked about Canada investment in Indonesia, having better international relationship business within Canada and Indonesia, also what they thought about Indonesia.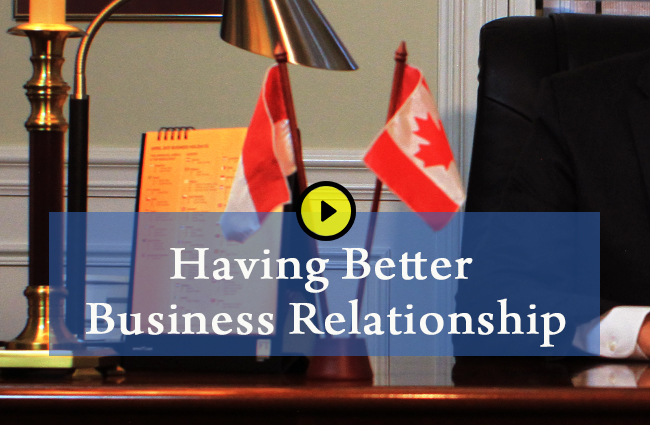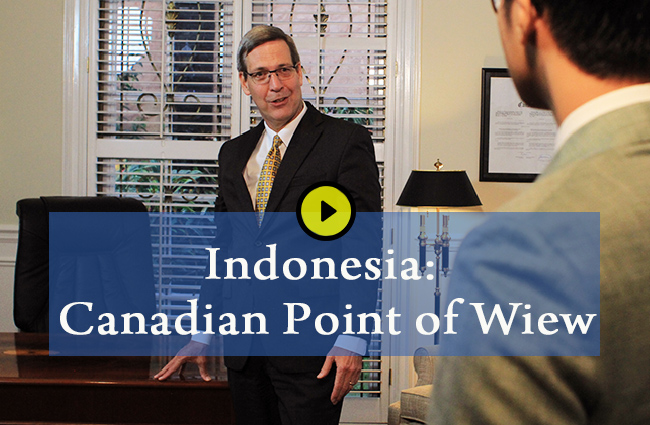 Business Lounge Journal/VMN/BLJ