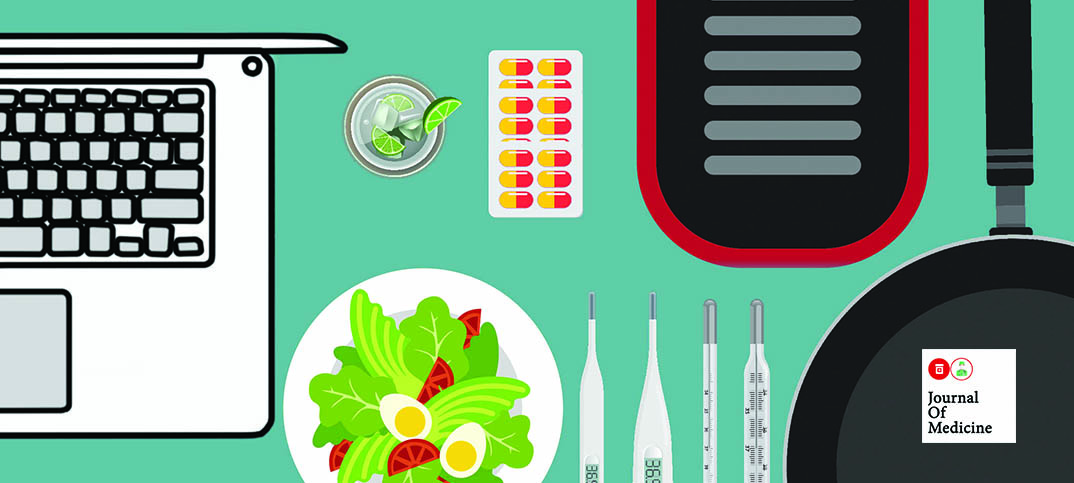 (Business Lounge Journal – Medicine)
Ibu-ibu jaman sekarang selalu update dengan perkembangan kesehatan terkini. Dalam salah satu perusahaan yang  kebetulan saya kunjungi terdengar pembicaraan beberapa wanita karir yang seru membahas makanan sehat.  Orang yang satu mengatakan, "Wah saya puas banget beli penggorengan tanpa minyak, mahal tapi sehat lho", sementara ibu yang satu lagi menceritakan bahwa sekarang ia menjadi penggemar almond milk, yang dibelinya setiap hari via online seharga Rp. 35.000 untuk 250 ml. Lainnya menceritakan betapa ngerinya jajanan gorengan sembarangan yang menggunakan plastik saat menggoreng agar renyah. Wuih.. seru sekali ibu-ibu ini ngobrol, tak ada habis-habisnya. Hehehe.. memang begitulah wanita jika sudah berkumpul ya. Saya sendiri sebagai dokter harus adu cepat untuk mengetahui update berita kesehatan terkini. Sebab, tiba-tiba pasien sudah menanyakan hal-hal terbaru yang baru saja muncul kemarin di media massa. Kalau ketinggalan berita bisa repot nih.
Namun tidak dapat dipungkiri bahwa "health conscious" masyarakat saat ini semakin tinggi. Khususnya masyarakat menengah ke atas. Semakin mudahnya akses berita dan ilmu melalui  gadget membuat dunia kesehatan semakin mudah dimengerti oleh awam. Ternyata hal ini menimbulkan banyak sekali peluang bisnis terlebih dengan support dari penyedia layanan pembuatan web ditambah dengan kemudahan menjual via media sosial yang membuat orang yang gaptekpun dapat  belajar dengan cepat cara menjual online.
Seorang ibu berbisnis rumahan  membuat almond milk dan cashew milk untuk kemudian dijual online. Ada lagi yang membuat minuman dingin fresh kunyit asam. Belum lagi segudang alat kesehatan untuk home appliance yang semakin menjamur. Bahkan barang-barang elektronik sehari-hari seperti AC, Mesin Cuci, Juicer, Frying Pan, semuanya mengusung tema sehat.  Ya memang, orang yang memiliki "sense of business" akan jeli melihat adanya peluang bisnis seputar kesehatan. Dapat dikatakan, inilah era healthy product mencapai kejayaan.  Kata "menjadi sehat" menjadi suatu value added yang meningkatkan harga jual. Katakanlah susu kacang biasa dijual Rp. 5.000 per gelas. Tapi jika dikatakan diproses secara higienis, menggunakan kacang non GMO (Genetically Modified Organisms) alias lebih alami dan lebih sehat, lalu tanpa gula dan diberi botol cantik yang food grade maka nilai jualnya menjadi 5 kali  bahkan 7 kali lipat lebih tinggi. Luarbiasa bukan?
Bukan cuma itu, saat ini aplikasi dokter-dokter online pun menjamur dan dapat dengan mudah ditemukan di playstore. Kesehatan memang semakin mudah didapat. Dari sisi medis, tetap kita harus mencermati agar informasi yang diberikan dibalik label "sehat" adalah benar merupakan sesuatu yang sudah melewati penelitian dan tidak asal dilabel "sehat".  Kecenderungan saat ini adalah semua mengikuti trend. Perlu diakui bahwa gaya hidup sehat kini sudah menjadi tren dan bahkan menjadi suatu prestige tersendiri bila menggunakan sesuatu yang sehat. Wow…luar biasa bahwa Indonesia berkembang dalam hal ini.
Melihat antusiasme masyarakat terhadap kesehatan maka dapat dipastikan bahwa peluang berbisnis "yang sehat" ini masih luas dan besar.  Berbanding lurus dengan meningkatnya health conscious masyarakat.
Apakah Anda tertarik?
Silahkan dilirik, saya pastikan banyak yang dapat dilakukan di dunia yang semakin sadar kesehatan ini.

dr. Vera Herlina,S.E.,M.M/VMN/BL/CEO of Management and Soft Skill Academies, Vibiz Consulting Group.