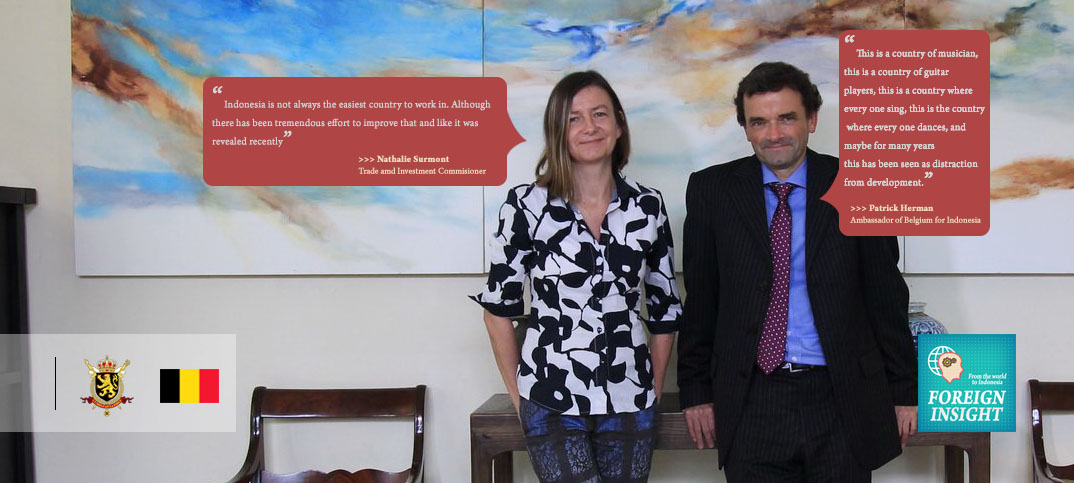 (Business Lounge Journal – Foreign Insight)
Belgium, a country in Western Europe with unique distinctive regions that makes this nation famous. From the Dutch-speaking Flanders to the north, French-speaking Wallonia to the South, and the German-speaking community to the east. Belgium is one of the shining beacons of modern western civilization today.
Despite it is relatively young age compared to its neighbor. Belgium famous city such as capital Brussels and Antwerp are famous for business, tourism, fashion, culture, and more.
On this episode of foreign insight, we will have a talk with his Excellency ambassador the Kingdom of Belgium for Indonesia Mr. Patrick Herman and also Trade and investment commissioner Ms. Nathalie Surmont.
We talked about Belgium investment in Indonesia, current political unrest West and Eastern Europe and finally what they thought about Indonesia.
Michael Judah Sumbayak adalah pengajar di Vibiz LearningCenter (VbLC) untuk entrepreneurship dan branding. Seorang penggemar jas dan kopi hitam. Follow instagram nya di @michaeljudahsumbek