(Business Lounge Journal – Foreign Insight)
BL: Business Lounge Journal
PH: H. E. Patrick Herman
NS: Ms. Nathalie Surmont
BL: What impresses you about Indonesia and what needs to be improved?
NS: I think it's actually is make big issue but what impresses me most in Indonesia is the diversity. And you only see that when you travel around. When you live in Jakarta you sometime forget about the rest of Indonesia. And it's when you go around, you see all the different culture, different kind of people, and different background. I think that diversity is so unique. You've been go from Papua to Aceh and we have zillion of different kind of cultures. And I think–. Yeah, that sometimes forgotten by a lot of people, diversity. Although it's core value for Indonesia. Yeah. You have to travel to see it, to understand it.

PH: And when will have the law in reverse because for most of the interview I've been talking about culture and Nathalie about business, so as she talk about business the thing that impresses me the most is as she talk about culture, I would say this and that impressed me the most is about business and the economies, the resilience of the Indonesian, the Indonesian economy. It's going through head wind, it's going through multiple challenges but the Indonesian economy has been doing I think strikingly well considering those head winds since 1998, 1999, and the re-building after the Asian crisis. And it showing signs of still growing despite the multiple dangers and challenges. I think in the long run definitely 3 things will be needed. Probably a little bit less with tape. This is something that we are convince of. And we appreciate the 14th now before long the 15th economic reform packages of the President even now that's the first one economic and social stability very important and the has been a major driver in Indonesia doing so much better over the past year because it is seen in the confuse about, as a place of social and political stability.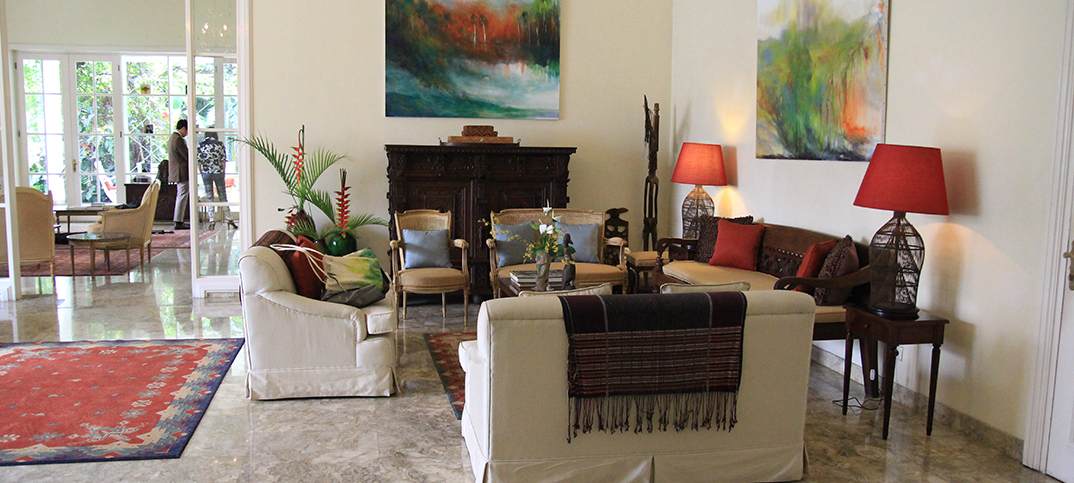 We are concern about the social and religious tension that we see growing in and around Jakarta. We do hope that the context is going to be conducive for this tension to disappear miraculously reduce in the coming months. We really hope that, because economic, not only economics stability but social stability, political stability are major assets for Indonesia to create more jobs and get more people out of poverty. This is the solution. This is the way the Indonesian economy is going to grow. This is the way also Indonesian are going to become more wealthy, this is the way health care is going to improve. This is the way education is going to improve. And the last thing if the potential is huge and mining and agriculture and services including business services in the industry and we hope our companies can help because I think Indonesia like it has being the case of bit to often over the past decade or decades shouldn't see a fond partnership and foreign investment as a threat or as a competition for local companies but certainly as something that will makes through technology transfer, through cross fertilization of minds of business people and of researchers, of innovators, something that will not effect the way this country growth and develop but at touch actually will be helping this country create job and get richer.

Belgium is known in Europe and in the world as one of the most innovative economies in the world. We do feel that the potential for Indonesia to become the hub for innovation not only in industry but also is services. If there some help will be needed from falling partnership and all Belgium company given the opportunity and also given a little bit of facilitation by the authorities are very much willing and ready to do that.
Business Lounge Journal/VMN/BLJ