(Business Lounge Journal – News and Insight) Beberapa kali berkesempatan meliput aktivitas Presiden Jokowi membuat saya sedikit dapat merasakan 'repot'nya menjadi anggota paspampres (Pasukan Pengamanan Presiden). Mungkin Anda pun dapat menangkap kehebohan-kehebohan yang setiap saat bisa terjadi saat menyaksikan tayangan kunjungan Presiden Jokowi baik melalui televisi ataupun Youtube. Presiden ke-7 Republik Indonesia ini memang sering kali tidak dapat ditebak. Saya mendengar dengan jelas ketika salah seorang anggota paspampres yang berdiri di sebelah saya dengan panik berkata, "Waduh, Bapak lewat sana!". Padahal dia sudah menyiapkan jalan untuk Presiden Jokowi lewat. Tetapi di luar dugaan, Presiden Jokowi mengambil arah yang berbeda.
Paspampres yang sering kali juga disebut sebagai tameng hidup presiden ini memang harus bekerja keras untuk menjaga keselamatan presiden. Segala cara akan dilakukan guna memastikan keamanan orang nomer satu tersebut. Itulah sebabnya seorang paspampres haruslah memiliki fisik yang kuat disertai stamina dan konsentrasi yang tinggi. Apa jadinya jika seorang pengawal presiden tidak dapat memberikan perlindungan yang sempurna? Namun demikian hal ini pernah terjadi pada pasukan US Secret Service yang sangat terkenal di dunia. Bayangkan saja, pengawal presiden Amerika Serikat ini pernah gagal untuk melindungi Presiden John F. Kennedy yang tewas tertembak pada tanggal 22 November 1963. Hal ini pun menjadi sebuah pukulan yang telak bagi negara adi daya ini. Lalu mengapakah hal ini dapat terjadi?
Terlepas dari segala analisa keamanan yang ada, William Manchester, penulis buku "The Death of the President" mengungkapkan bahwa tepat satu hari sebelum tertembaknya John F. Kennedy, sembilan agen Secret Service ketahuan minum-minum di tengah malam. Bahkan salah satunya ada yang kembali hingga pukul 5 pagi. Bayangkan saja, bukankah untuk dapat memberikan pengamanan dibutuhkan fisik yang kuat? Apalagi yang diamankan adalah seorang presiden, sudah tentu dibutuhkan stamina di atas rata-rata dan kewaspadaan tingkat tinggi. Sebab dalam setiap hitungan detik, segala sesuatu dapat saja terjadi. Kejadian ini pun menjadi sebuah pembelajaran yang berharga bagi US Secret Service. Terbukti beberapa kali Presiden Amerika bertandang ke Indonesia, maka beberapa hari sebelumnya, pasukan US Secret Service telah lebih dahulu tiba untuk melakukan pengamanan yang sangat ketat. Dalam satu kali kunjungan, lebih dari 1000 orang anggota pengawal Presiden Amerika dapat diturunkan.
Tidak ada bedanya, baik dengan US Secret Service atau The Security Group for the Presidency of the Republic (GSPR) milik Prancis, atau Queen's Guard yang mengawal Ratu Elizabeth dan keluarga kerajaan Inggris, mereka yang tergabung ke dalam paspampres, sudah tentu dituntut memiliki kemampuan yang lebih dari pasukan-pasukan pada umumnya.
Paspampres telah ada untuk mengamankan Presiden Indonesia sejak Presiden Soekarno memerintah, hingga kini pun pasukan ini tetap dipercaya untuk menjaga kemanan Presiden Jokowi. Dipilih dari prajurit-prajurit terbaik yang mendedikasikan dirinya untuk keselamatan Presiden Republik Indonesia. Lihat saja aksi yang mereka tampilkan saat Presiden Jokowi berkesempatan mengunjungi Markas Paspampres pada Kamis, 29/12. Para prajurit pun mempertunjukkan simulasi pengamanan Presiden dan Ibu Negara baik saat iring-iringan, saat berjalan, dan berada di dalam gedung.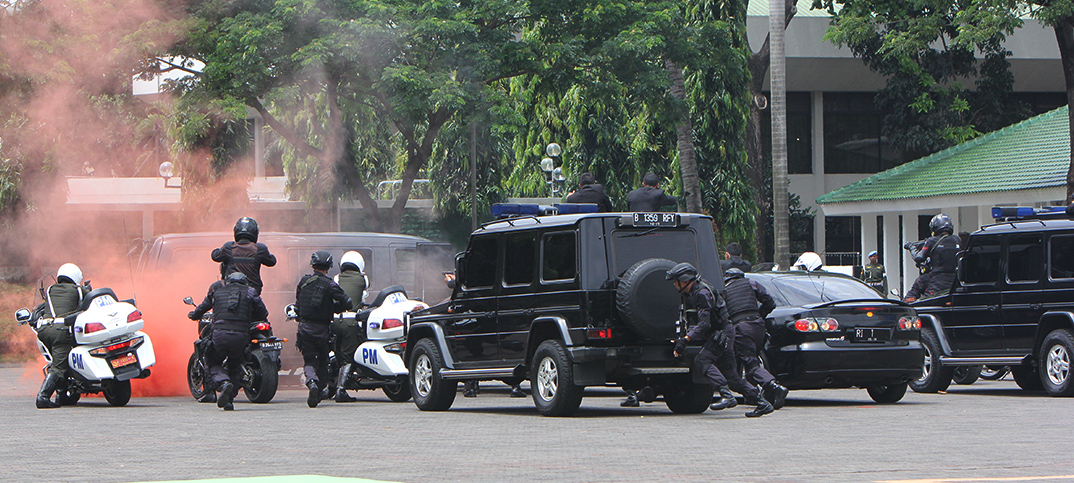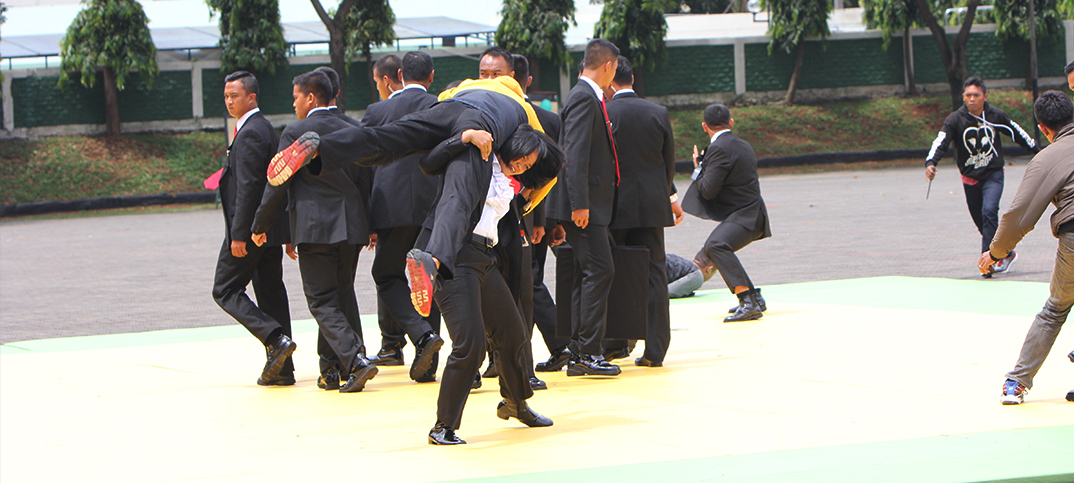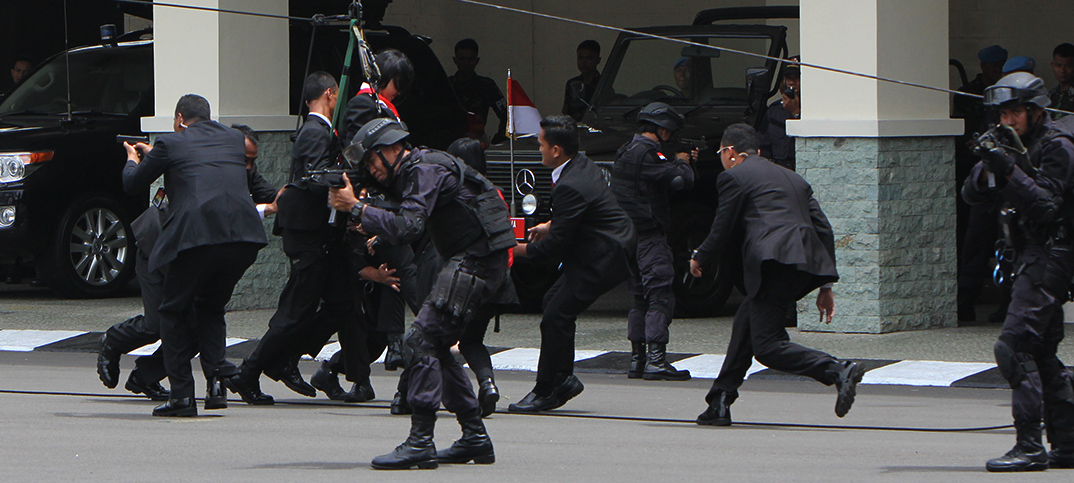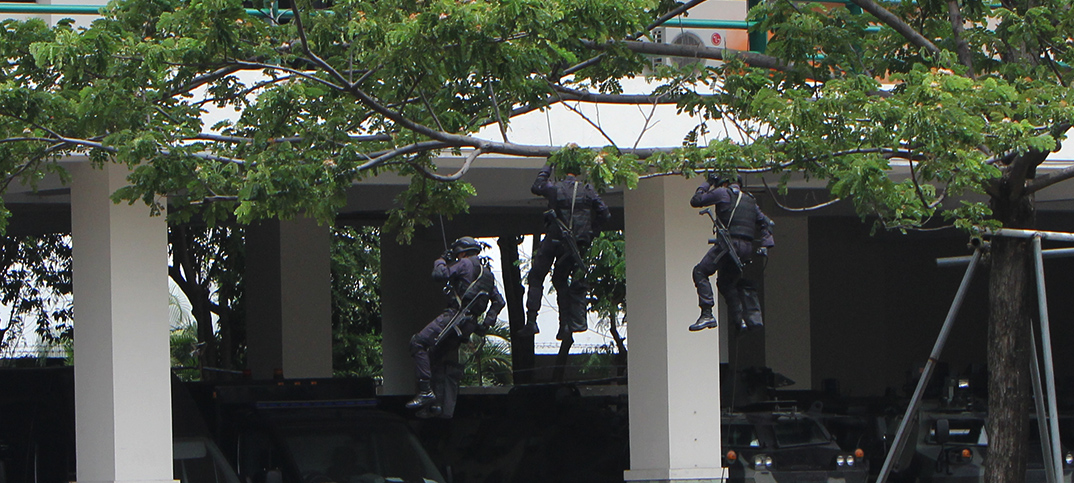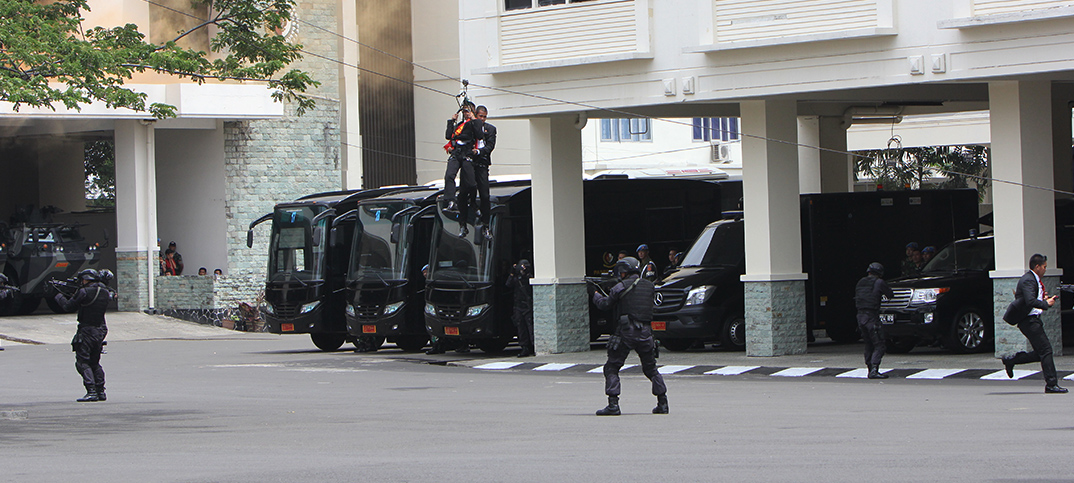 Business Lounge Journal/VMN/BLJ
Foto: Mark Sinambela