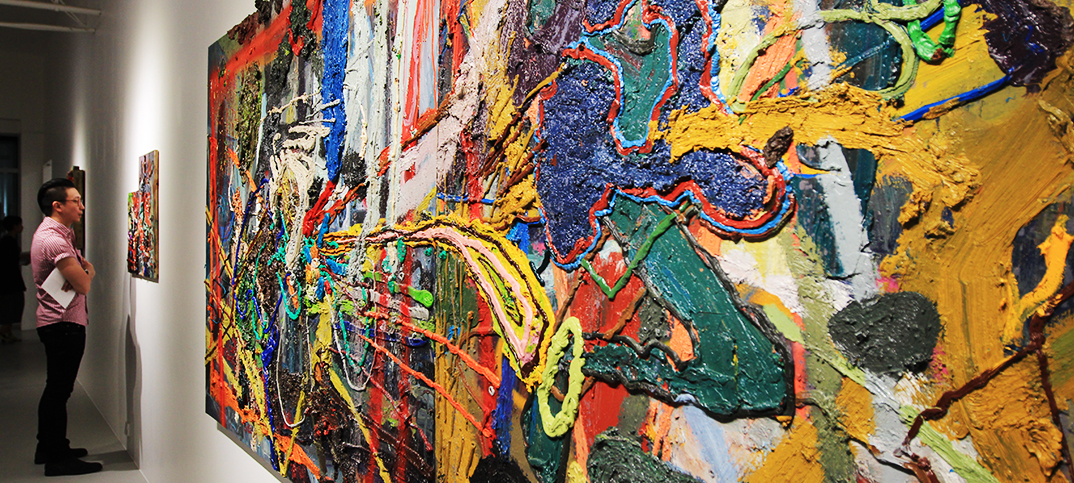 (Business Lounge Journal – Art)
THE HEAD OF A COW FILLS THE WINDOW FRAME EXACTLY AND ALIGNS ITSELF
I want to forget about analysis, forget about art history,
forget about the politics and feel the energy, forget about water, stop thinking about the past and future,
forget about deconstructions, forget about words, forget about aesthetics, forget about dialogues,
forget about the cycles, forget about living organisms, forget about layers, forget about pain and euphoria,
forget about the orange juice, forget about the substance, forget about perspectives, forget about coffee,
forget about lines and shapes, forget about loves, forget about landscapes, forget about theories, forget about walls,
forget about patterns, forget about colours, forget about plans, forget about consciousness, forget about sounds,
forget about the audience, forget about abstraction, forget about cultures, forget about conceptual art.
Anda akan benar-benar memahami apa yang dituliskan oleh Jigger Cruz di atas saat Anda menyaksikan hasil karyanya. Siapa bilang sebuah hasil karya harus memiliki garis lurus dan bidang yang simetris? Siapa bilang warna merah tidak akan dapat berpadu dengan oranye dan kuning? Atau siapa bilang, melukis tidak dapat menyertakan kertas, resin, bahkan kayu?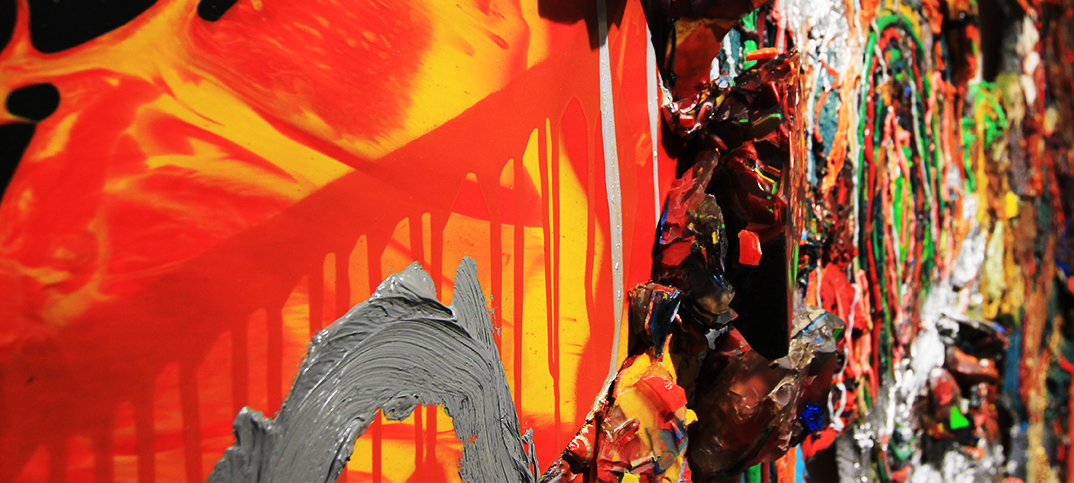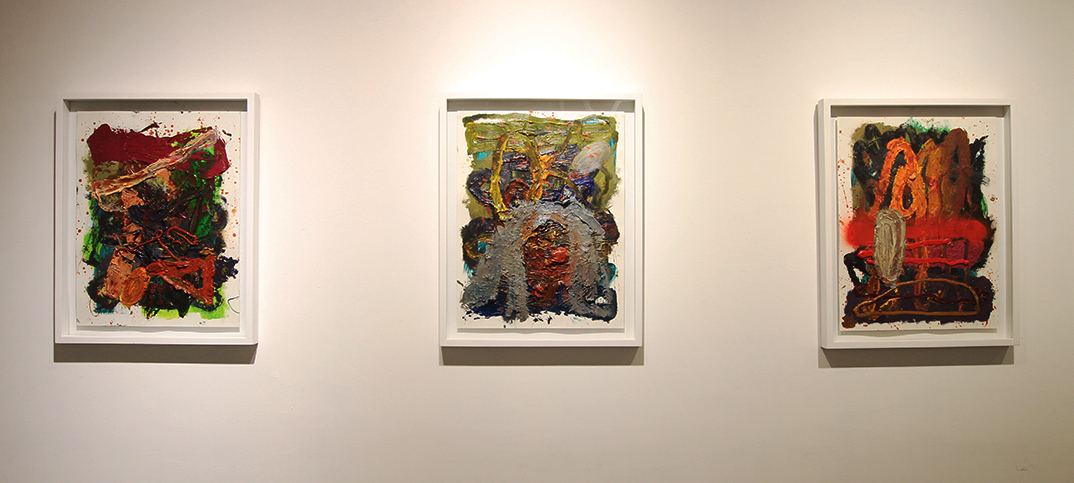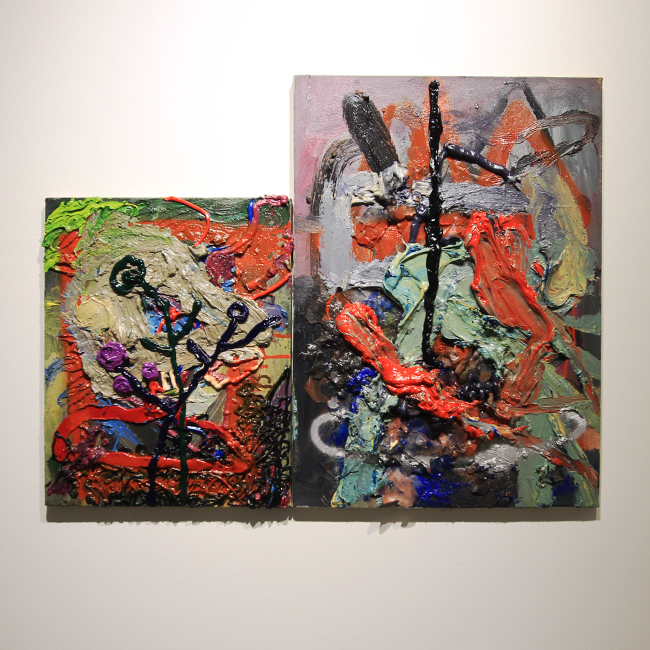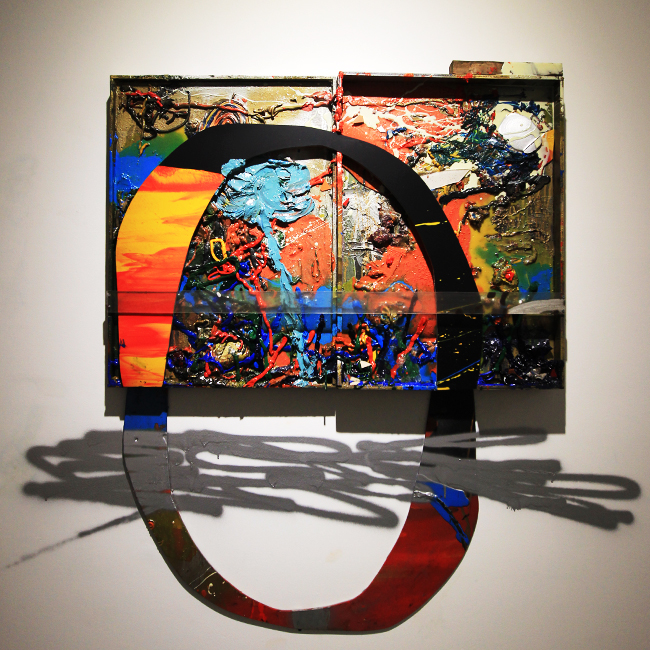 Jigger Cruz, memutuskan untuk keluar dari koridor melukis yang seharusnya, serta berjuta konsep dan rumus yang selayaknya dianut oleh para audience, bahwa sebuah lukisan haruslah mudah untuk diterjemahkan, bahwa karya seni haruslah memiliki estetika,  dan bahwa seorang pekerja seni haruslah memiliki perspektifnya sendiri. Tidak ada teori, tidak ada batasan, tidak ada pola, dan tidak ada aturan warna.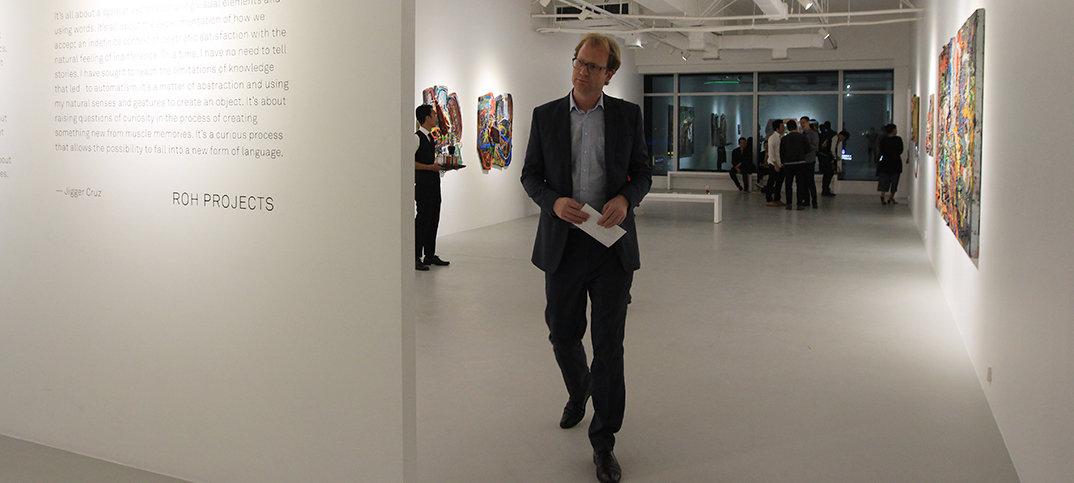 "I want to create something that I don't really understand. I want to make a tangible conversation between myself and my paintings that engage a lot of questions".
Bagaikan sebuah ungkapan perasaan, Jigger Cruz bermain dengan catnya dalam berbagai balutan warna yang dituangkan langsung dari  tabung catnya saling bertumpukan dan berpadu dengan berbagai material, mulai dari resin, kayu, kuas cat, serta tutup tabung catnya sendiri.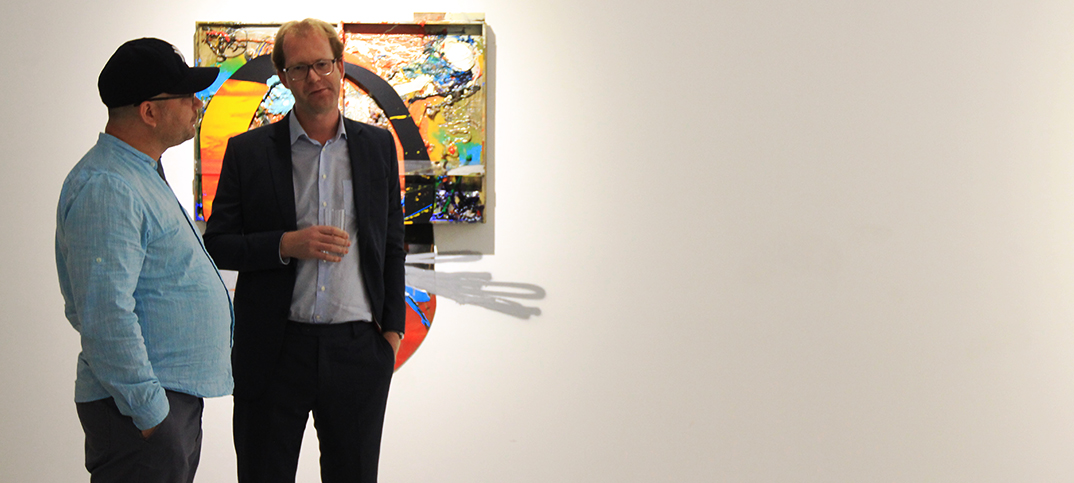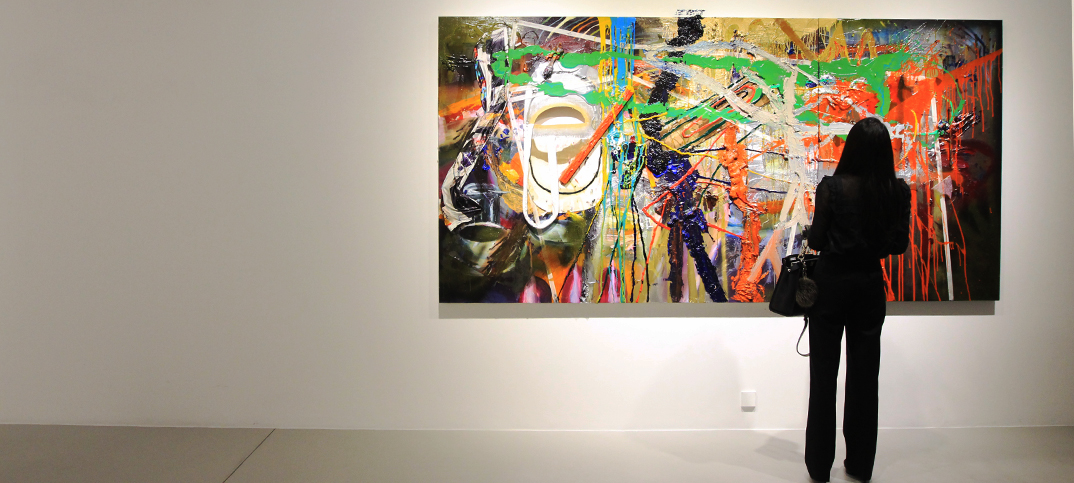 "It's all about a cycle of expression using visual elements and using words. It's all about the experimentation of how we accept and indefinite context of aesthetic satisfaction with the natural feeling of indifference."
Dalam pameran tunggalnya kali ini, ia merasa tidak perlu untuk mengungkapkan sebuah cerita melalui hasil karyanya yang terlihat abstrak walaupun hal ini tentu saja akan mengundang tanya dari para penikmat seni yang mengamati hasil karyanya. Ia hanya mengandalkan nalurinya menggunakan natural sense dan sikap yang dimilikinya untuk menghasilkan karya seninya.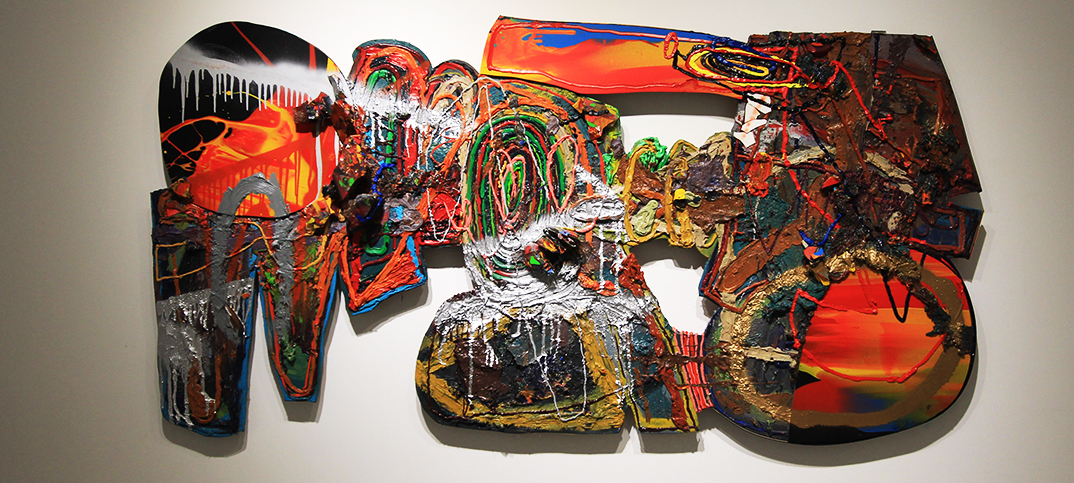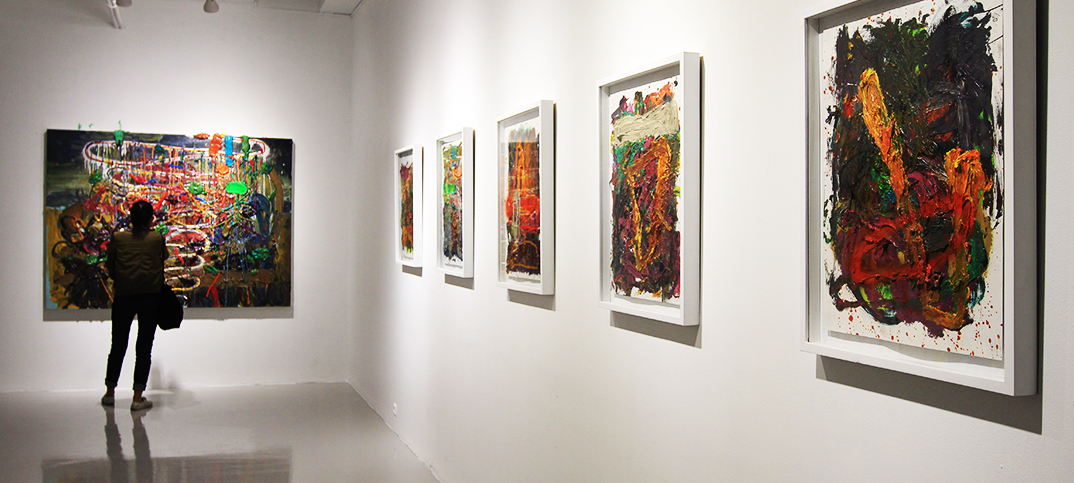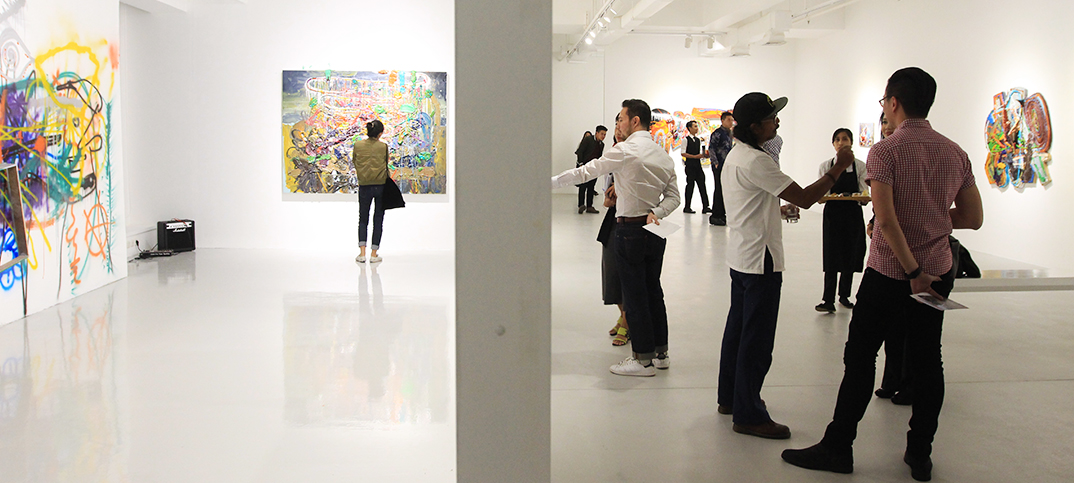 "It's about raising questions of curiosity in the process of creating something new from muscle memories. It's a curious process that allows the possibility to fall into a new form of language."
Jigger Cruz Solo Show – Roh Projects (7-22 Dec 2016)
Equity Tower, 40th Floor, Jend. Sudirman Kav 52-53, Jakarta