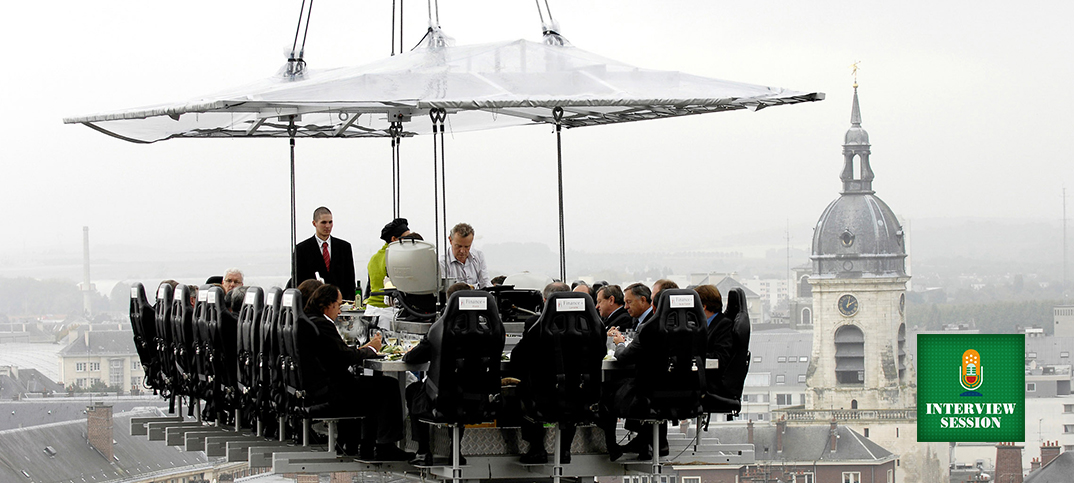 (Business Lounge Journal – Culture)
Mengkombinasikan aksi chef dunia, sajian beef medallions, dan tegukan anggur premium sambil diiringi alunan biola sang maestro bukanlah hal yang biasa. Tetapi jika menggabungkannya di langit, ini merupakan sebuah ide gila yang ternyata dapat menjadi kenyataan.
Bukan tanpa alasan seorang David Ghysels melakukannya, kala itu dia benar-benar membutuhkan sebuah ide yang tidak biasa untuk membantu kliennya membuat sebuah gebrakan. David yang bekerja dengan bendera Hakuna Matata, sebuah agen pemasaran di Brussels yang didirikannya, kemudian melontarkan ide makan malam di ketinggian hingga 50 meter. Bersama dengan Stefan Kerkhof, seorang rekan yang sangat mengenal bisnis crane maka lahirlah Dinner in The Sky dengan mengantongi sertifikast TÜV Rheinland untuk desain meja yang digunakan.
Dengan cepat peristiwa ini memenuhi media cetak hingga Dinner in The Sky pun menjadi sebuah fenomena baru yang kemudian diburu oleh para food lover yang ingin berpetualang. Dipandang sebagai sebuah terobosan, maka cara ini pun kemudian digunakan beberapa brand besar untuk promosi juga beberapa acara spesial lainnya, seperti pernikahan, malam pergantian tahun, atau perayaan ulang tahun.
Tanpa sebuah standard business plan, David pun berupaya bagaimana dapat mengimplementasikan konsep global Dinner in The Sky dengan tidak mengesampingkan budaya dan kebiasaan negara setempat. Demikianlah selama lebih dari 10 tahun Dinner in The Sky telah berkeliling dunia menyasar siapa saja yang selalu menginginkan pengalaman extra-ordinary. Bagi David, selama langit menjadi tempat yang tanpa batas dan gratis, maka ia akan melakukan banyak hal di sana.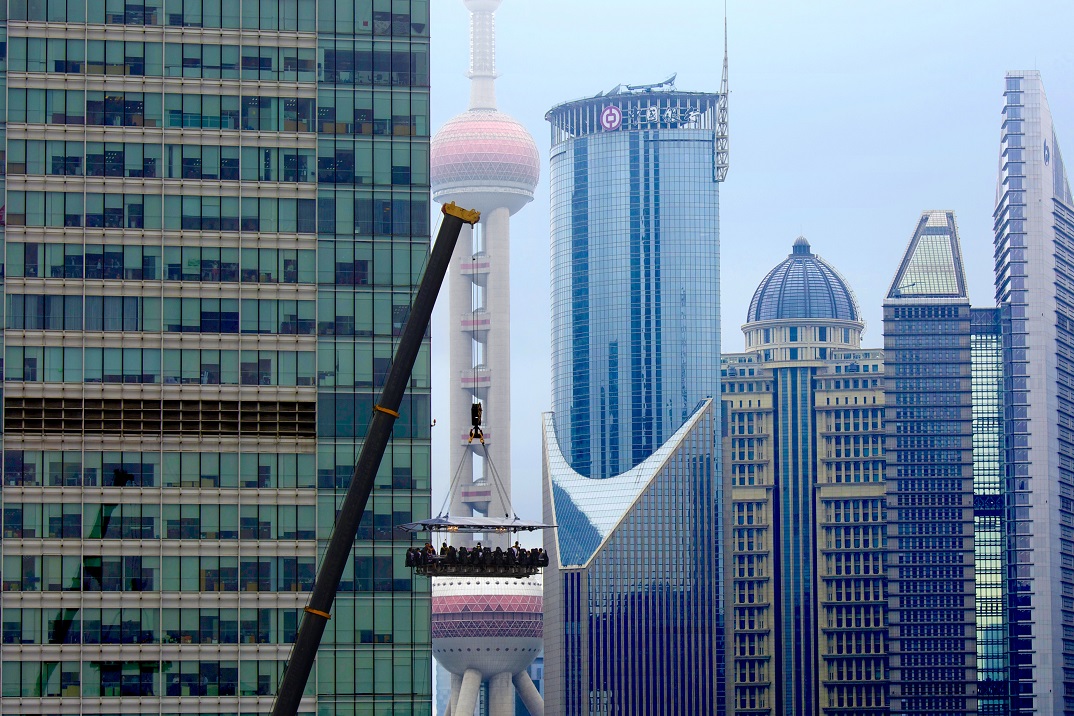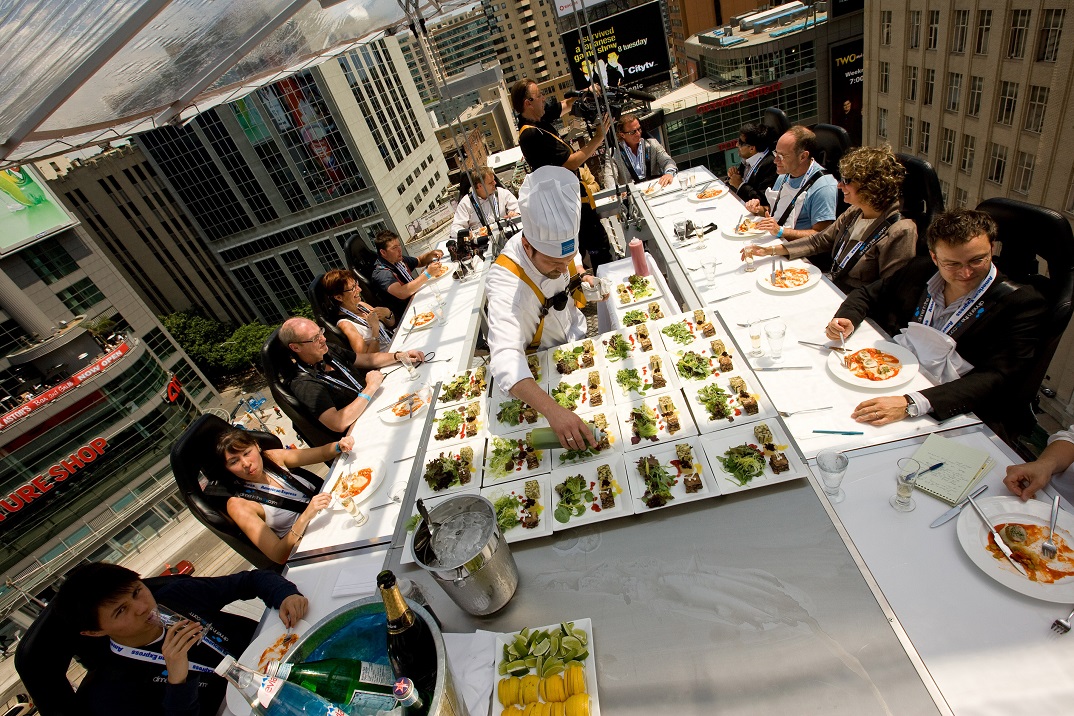 BL: Business Lounge Journal
DG: David Ghysels
BL: Apakah yang sebenarnya menjadi business concept Dinner in The Sky?
DG: Dinner in The Sky (DITS) adalah konsep global dengan local implementation oleh karena kami menginginkan sebuah pengalaman dengan sebuah budaya. Tidak ada standard business plan oleh karena setiap negara memiliki perbedaan baik dalam positioning, customers, makanan, kebiasaan setempat, dan banyak hal lainnya.
BL: Apakah yang menjadi kendala terbesar dalam menjalankan bisnis ini?
DG: Keep safety 100%.
BL: Setelah menyelenggarakan lebih dari 1,000 events pada 56 negara, apa yang sebenarnya Anda ingin capai?
DG: Seperti yang telah kami capai di Yunani dan Malta.

BL: Bagaimana masa depan bisnis seperti ini?
DG: Blue! Sky is free, there are plenty of things to do over there 😉
BL: Apakah yang menjadi marketing strategy Anda?
DG: Seperti sebuah merek mewah, 'Défilés de Haute Couture' kami menciptakan very high end dinners dengan chef-chef terkenal yang akan membangkitkan sebuah hasrat. Setelah dinner pertama kami, Reuters memuat gambar-gambar yang kemudian dilihat oleh Forbes Magazines. Setelah itu kami pun menduduki ranking pada 10 most unusual restaurants in the world bersama-sama dengan El Bulli dan The Fat Duck… That was our best publicity!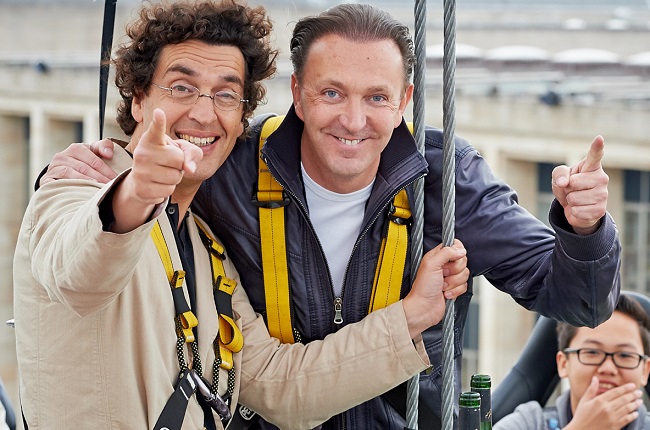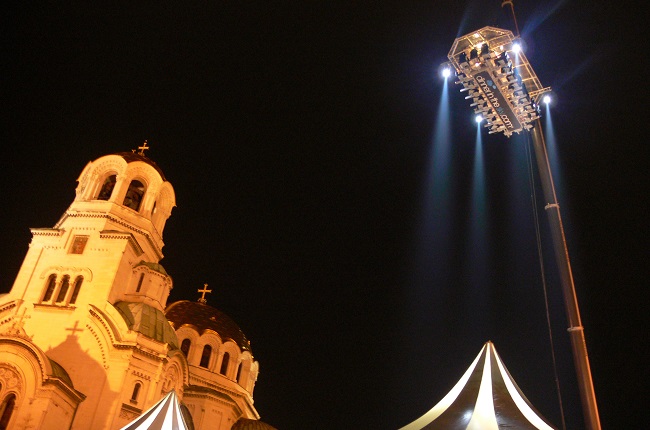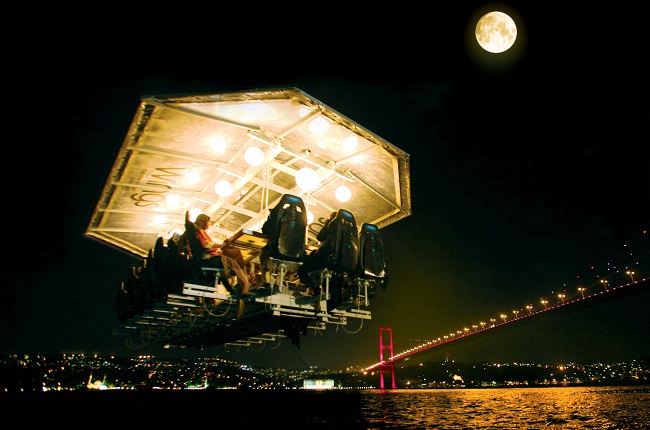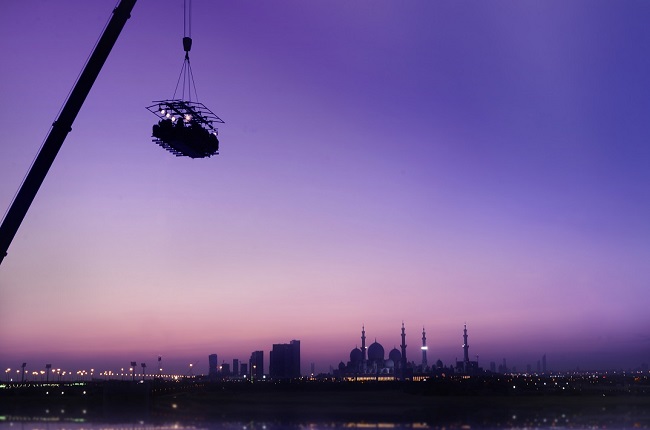 BL: Bagaimana Anda menciptakan DITS?
DG: Biarkan kaki Anda tetap berjejak di tanah namun pikiran Anda bermimpi di antara bintang-bintang.
BL: Bagaimana Anda memilih negara untuk menyelenggarakan DITS?
DG: Kami tidak melakukan prospeksi apa pun. Kami hanya menjawab permintaan spontan. Kemudian kami akan mengecek ketersediaan partner untuk menyelenggarakan DITS berdasarkan dua aturan utama kami: 'safety' and 'exclusivity'. Pada dasarnya DITS merupakan outdoor activity yang dapat diselenggarakan dalam setiap kesempatan kecuali bila terjadi badai, kilat, dan guntur.
BL: Adakah pengalaman yang sangat berkesan?

DG: Tentu saja pada saat 10th Anniversary DITS yang diselenggarakan di Brussels pada bulan Juni saat 10 Michelin Star Chefs memasak bersama di depan monumen Atomium pada 10 platform yang berbeda yang diangkat secara bersama-sama oleh 10 crane.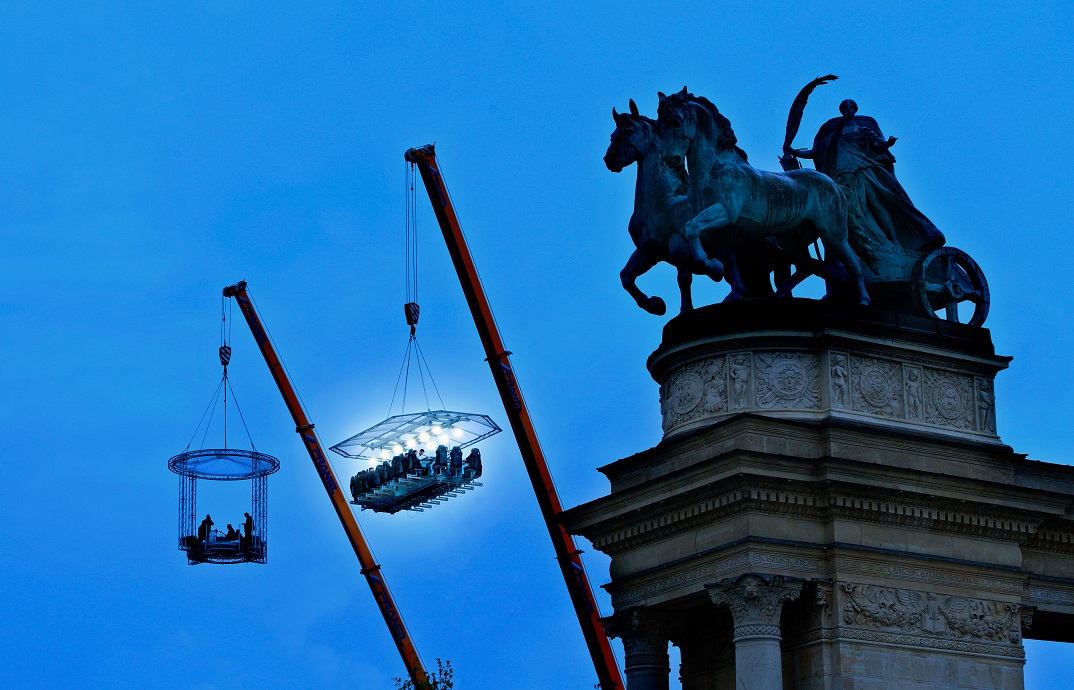 BL: Siapakah yang sebenarnya menjadi target market Anda?
DG: Mereka yang menginginkan kehidupan dengan sesuatu yang extra-ordinary, tentu saja para food lovers tetapi lebih lagi, yaitu mereka yang dimotivasi oleh unique experiences
BL: Negara apa yang selanjutnya Anda inginkan di dalam impian Anda?
DG: South-America: Peru, Guatemala, Caribbean Islands…
BL: Bagaimana Anda menentukan entertainment yang akan Anda padu dengan acara makan malam?
DG: Hanya mencoba untuk selalu kreatif dan selalu menginginkan untuk membuat kejutan. Memberikan sentuhan-sentuhan pada pengalaman yang unik.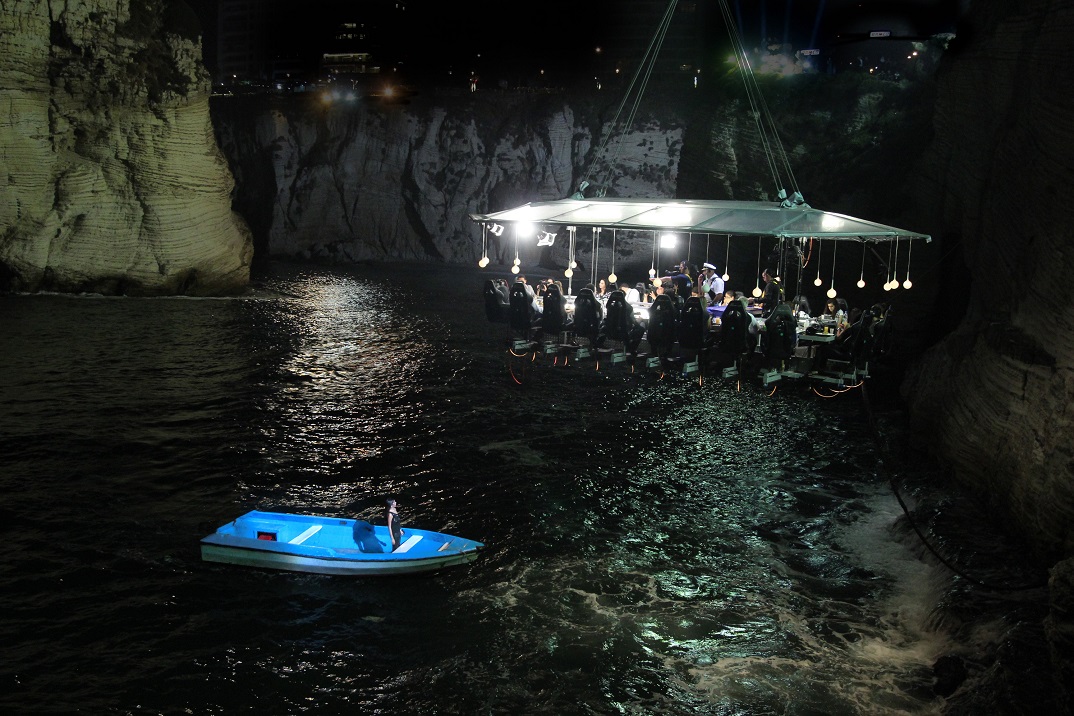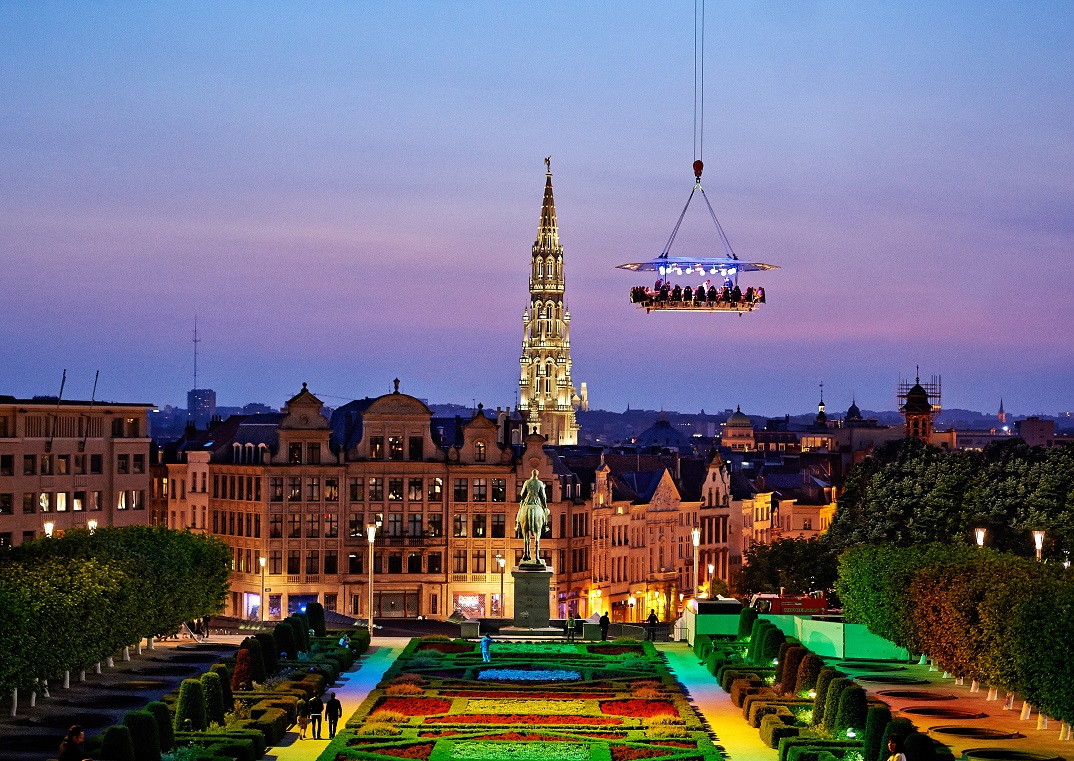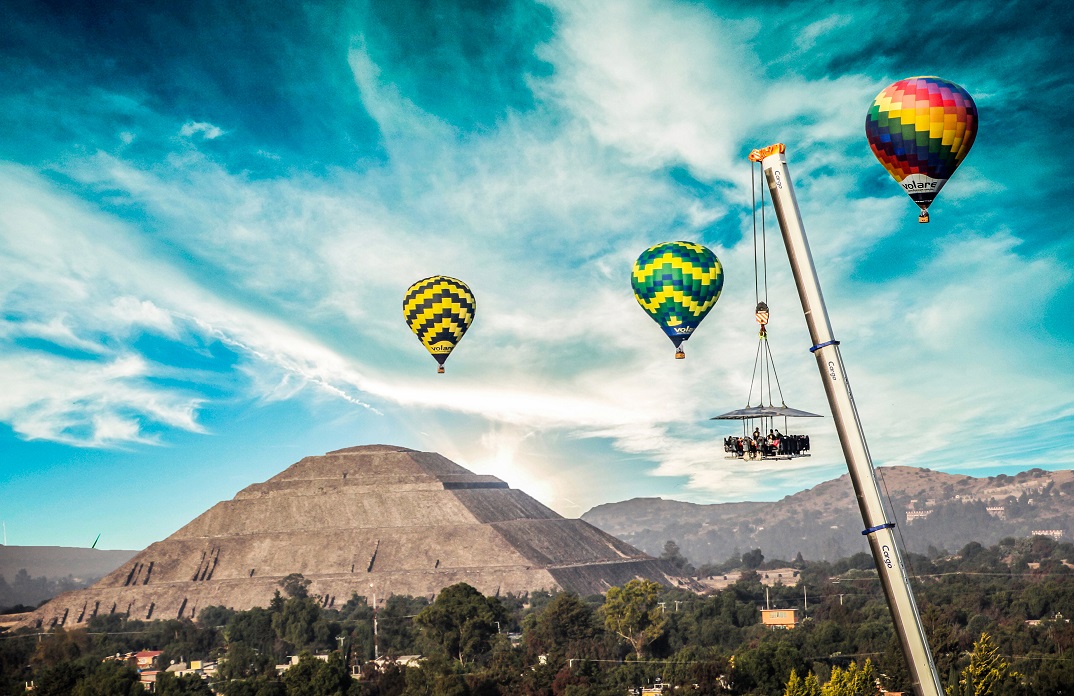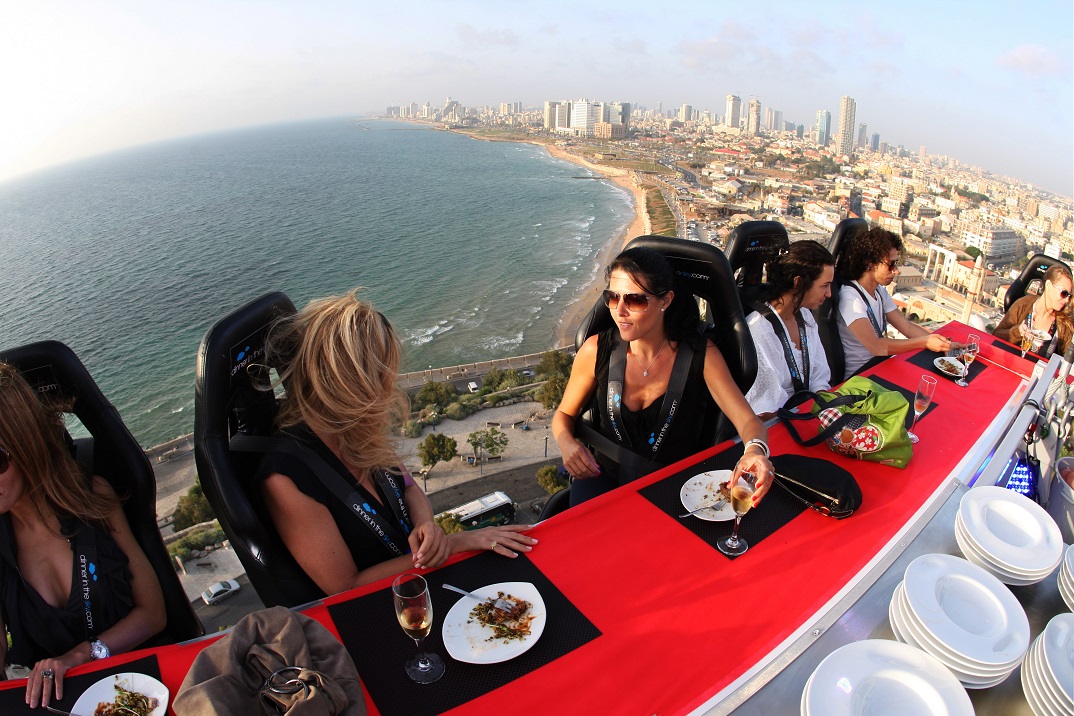 Ruth Berliana/VMN/BL