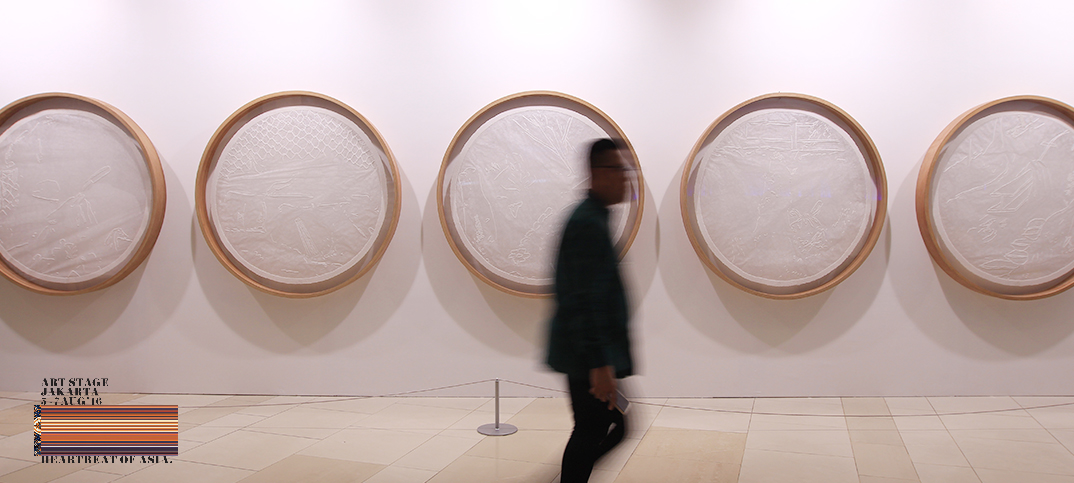 (Business Lounge Journal – Event)
"We Believe in Indonesia's Arts" – Lorenzo Rudolf
Kaya dengan keberagaman seni dan budaya, Indonesia pun menjadi pasar seni terbesar di Asia Tenggara dengan seniman-seniman yang unik serta kekuatan budaya yang membuat Indonesia kaya dengan benda-benda Seni. Kehadiran Art Stage Jakarta 2016 pun mendapatkan sambutan untuk menjadi wadah bagi para penikmat seni untuk menemukan karya-karya baru dari para seniman Indonesia serta wawasan ke dalam dunia koleksi seni di Indonesia.
Dalam Press conference pada Jumat, 5 Agustus 2016, Lorenzo Rudolf sebagai founder Art Stage Singapore menyatakan bahwa salah satu alasan Art Stage dihadirkan di Jakarta untuk memberikan sarana/wadah tempat karya-karya seniman Indonesia dapat dikenal dalam lingkup Internasional.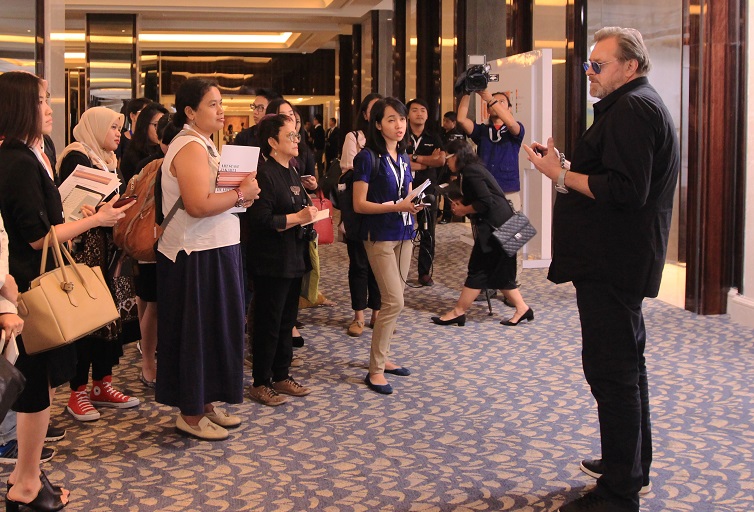 Art Stage Jakarta 2016 pun menjadi bagaikan surga bagi para penikmat seni khususnya untuk karya para seniman Indonesia. Salah satu yang paling banyak didatangi pengunjung dalam pameran seni kontemporer ini adalah pameran tunggal Affandi yang dikuratori oleh Lorenzo Rudolf sendiri. Berjudul "The Human Face", disini karya-karya  Sang Maestro dipajang dengan megahnya. Sebagian besar menggambarkan potret manusia, terutama karya pertama yang ia buat pada saat pertama kali melukis sekitar tahun 1936 yaitu lukisan kecil yang merupakan potret dirinya. Affandi memang  pantas disebut sebagai Maestro Indonesia, karena dalam setiap lukisan yang kelihatannya sederhana dapat dirasakan seolah ia hendak menyalurkan seluruh emosi, ketulusan, dan perasaannya. Sederhana tapi bermakna, mungkin adalah kalimat yang tepat untuk mengambarkan emosi yang tersirat dalam lukisan Affandi.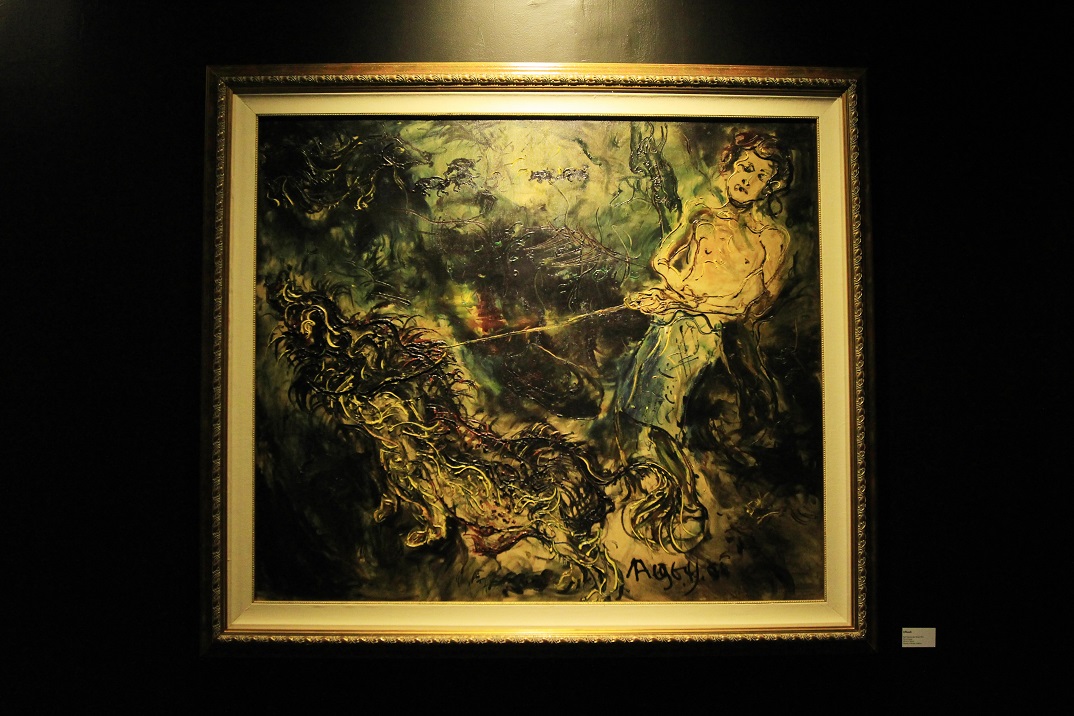 Salah satu karya unik lainnya adalah karya dari Naufal Abshar. Pria yang lahir pada tahun 1993 ini memiliki keunikan sendiri di setiap lukisannya,  Naufal tidak pernah menggambar mata. Ia selalu melukis bagian mata dengan warna putih saja.
"Menurut saya, eye is the window of the souls. Saya tidak akan menggambar mata seseorang kalau saya tidak mengenal secara dalam orang tersebut, bahkan potret saya sendiri saja, saya warnai putih karena saya sendiri tidak tahu bagaimana diri saya," demikian dikatakan Naufal. Dari koleksi lukisan pria lulusan Lassale Singapore ini juga dapat diketahui bahwa inspirasi dapat datang kapan saja dan di mana saja, bahkan saat sedang terbaring sekalipun, tidak ada yang dapat menahan sebuah karya tercipta.
Selain pameran lukisan dan instalasi, Art Stage Jakarta juga mengadakan talkshow yang akan dibawakan oleh Lorenzo Rudolf, Triawan Munaf, Deddy Kusuma, Mira Lesmana, dan beberapa pembicara lain yang aktif dalam dunia seni. Mereka akan berbicara tentang hubungan antara kolektor dan para seniman, proses kreatif, Art Competition dan seni dalam ekonomi kreatif.
Acara yang diwarnai oleh 49 galeri di Indonesia dan mancanegara ini telah menggambarkan bahwa seni memang sudah mendarah daging dalam masyarakat Indonesia. Buktinya adalah banyak karya-karya seniman Indonesia yang menjadi koleksi galeri-galeri di luar negeri seperti Singapura dan Taiwan. Pagelaran seni terbesar di Indonesia ini akan berakhir pada tanggal 7 Agustus 2016.
Ammy Hetharia/Contributor/VMN/BL
Editor: Ruth Berliana
Image: Business Lounge Journal