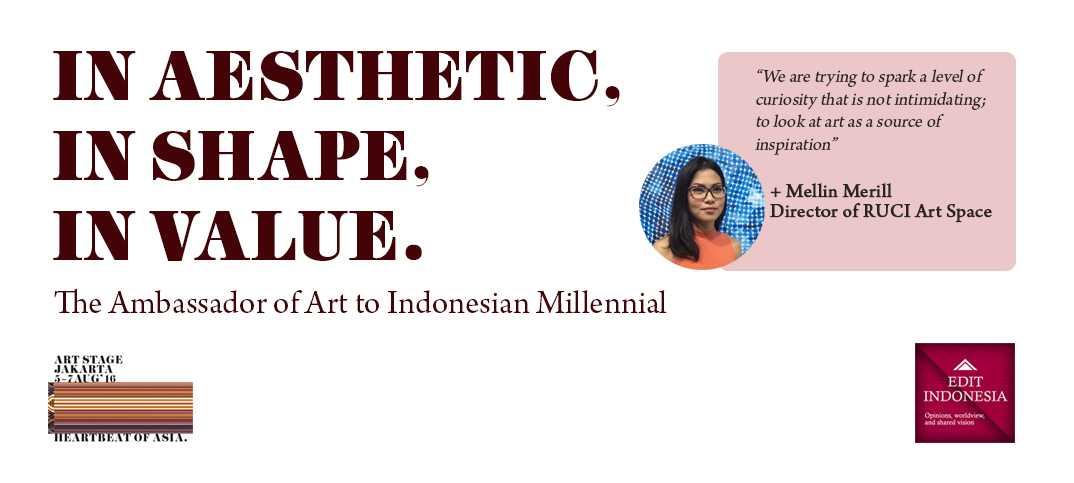 Prelude:
"Art is not what you see, but what you make others see."
– Edgar Degas, French painter –
Edgar Degas, a famous French painter, one of founder of impressionism, and quite audacious, when it comes to describe his affinity towards art. From all of his famous quote, I thought I already well-understood the one that is written above, as it sounds a almost like a branding quote at first, wasn't it?
It goes similar with "It's not what you see, but what your customer see". I thought it so at first, so I pay the quote not much of a heed.
But after I visit RUCI, and talk to Ms. Melin Merrill, the director, I begun to see Degas' word in different perspective, in a light of situation regarding what is the millennial position on the rising Indonesian art world; that sometimes, some of us who are able to understand art can be appeared intimidating at first, unwillingly gave an impression as bourgeois-elitist.
But from her, I learned something that day: For Indonesian millennial, art is still a caged expression, waiting to explode; the millennial need ambassadors with soft power capabilities to guide them.
Or as she puts it " We need young people to be curious."
And RUCI is definitely one of the ambassador.
To you, Miss Merrill, I wish nothing but the best in your endeavor.
(Business Lounge Journal – Event) Jalan Suryo near Senopati is always an interesting street to explore. From a humble beginning of a simple housing complex, to one of the top destination for the citizens of Jakarta to experience ranges of bistros, concept restaurants, high-quality boutique, and more. While the baby boomer generations found this street suitable for business luncheon for its close proximity to Senopati Central Business District (SCBD), for millennial, this area is a playground which they visit frequently, especially on weekend.
Amidst the busy street, a two floor building called RUCI stands near the end of this iconic street. For me myself, at a first glimpse, the building itself gave no first impression of being an art gallery. For you who have experienced private galleries from abroad such as Gagosian or White Cube, you will definitely find RUCI unlike most others, but unique in its own way.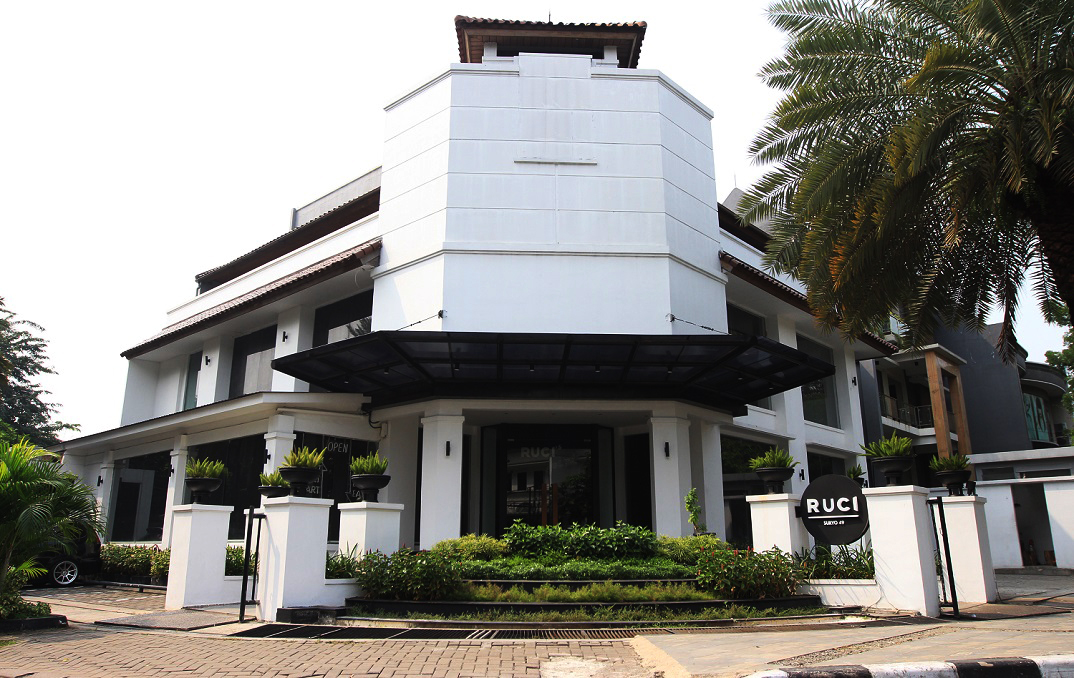 And once you're inside, all you see at first is the cafe, which cover the whole first floor. There, you can see that this place is quite popular among the Jakarta millennial. A crowd of teenagers gather around a coffee table and laugh as they snap pictures from iPhone. A lone young man with a word "struggling startup" written all over his face is facing his laptop, earphone plugged on both ears. This is a scene of any cafe that is easily found on multiple other cafe along Suryo Street.
"Art can be intimidating." Said Melin Merrill, the director. "We are trying to spark a level of curiosity that is not intimidating; to look at art as a source of inspiration." As she explains the vision and mission of RUCI.
RUCI's vision, as she explained, is to provide a platform between artists and the public by providing a space to experiment, develop, and transform ideas into representative symbols and objects in the context of Indonesian contemporary art.
And one of their missions is; to offer a meaningful leisure activity amongst the millennial through art.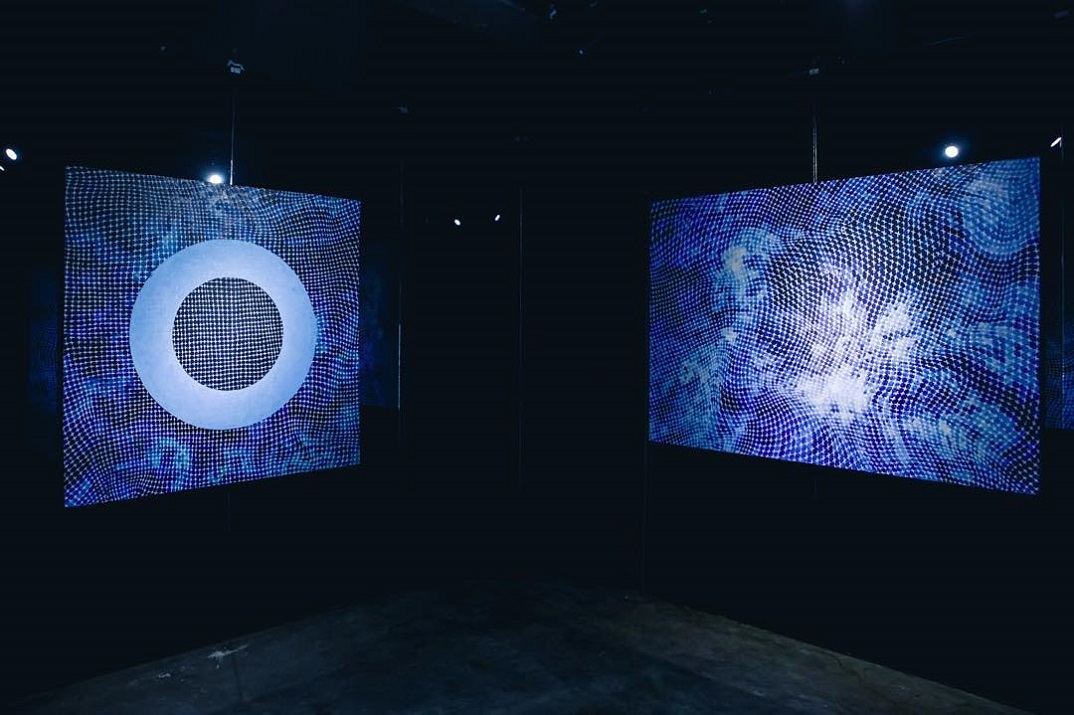 We walked to the second floor, and there it is, the gallery.
From time to time, RUCI's second-floor white wall has been graced by numerous exhibitions, such as Selubung Hening by Kinez Riza, Stella Effercio by Glenda Sutardy, and RUMAH by Anton Ismael.
What I can say about these two floor is, for me myself, the experience transform you. The gallery; white, solemn, and quite, is a contrast with the first floor. Gone was all the weekend teenage playground, replaced with a calm demeanor from its off-white gallery walls, that at some point, the loudest in us would, at the very least, would make an effort to suppress our voice.
And at this point, a choice had to be made; will you bring your teenage spirit that felt somewhat suddenly escaped to the first floor, or would you start exploring the new dimension that beseech you to begin your journey on this floor.
The results are of course, varied.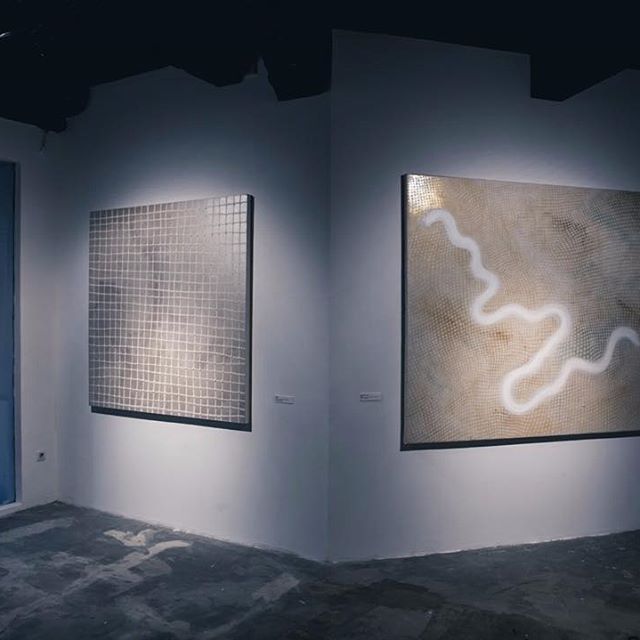 "We want to make people feel comfortable when they encounter art. Make them familiar with the experience," as she explained her mission further.
"We want to engage people with art in a non-intimidating manner. One approach is by offering tours. This way, we can help point out visual clues, share about who the artist is, what is the concept of the work and so on. The café downstairs is a place where our guests and their friends can mingle to discuss about anything while being surrounded by art."
The atmosphere of a cafe is easily acknowledged by most of millennial. With Suryo is already famous for its cafes, RUCI immediately blends well with the surrounding area. RUCI is trying to communicate what art is in their own point of view.
"I offered to take a couple of guests for a tour (of the exhibition)." She said hinting that it happens occasionally, "Some of them nervously declined. They just walk around the gallery, then leave."
She mentioned that many youngsters just come to take selfies. She mentioned another time, one of the guests bought a rack full of clothes to the gallery, ready for a photoshoot.
"They thought the gallery is a 'cool' place for taking pictures, that's why they bought a rack full. And when we told them that the gallery is not for a studio purpose, they simply left."
"But we do have people who are excited for the tour and they are engaged in discussing about art."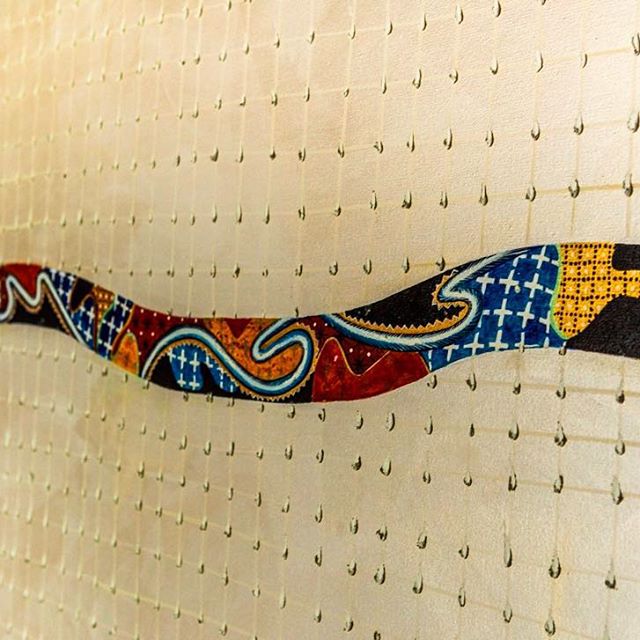 She believes that art is a place of contemplation, to provide an alternative view of the day to day, and as a source of inspiration.
"To some, art can be intimidating but here, we try to lessen that fear by engaging the guests and discussing through art that is comfortable to them"
"It's a wonderful thing when people are curious."
With that last statement, she agreed positively, we are on our way to have the new generation to be even more engaged with art.
My opinion? I believe, as RUCI has already stand as the ambassador of art to the millennial today, it will be there too, to witness the transformation.
Michael Judah Sumbayak adalah pengajar di Vibiz LearningCenter (VbLC) untuk entrepreneurship dan branding. Seorang penggemar jas dan kopi hitam. Follow instagram nya di @michaeljudahsumbek
Image: @ruci.art