(Business Lounge Journal – Product to Watch) Bagi Anda, para pencinta desain, maka Anda tahu persis bagaimana tidaklah mudah untuk menciptakan sesuatu yang personal untuk sebuah ruangan sesuai keinginan Anda. Terutama dalam hal pencahayaan. Namun D-TWELVE yang mengklaim dirinya sebagai LED lighting system yang revolusioner memiliki koneksi magnetik yang memungkinkan Anda memenuhi kebutuhan pencahayaan Anda. Anda dapat mengubah baik bentuk maupun penampilannya setiap kali Anda menghendakinya.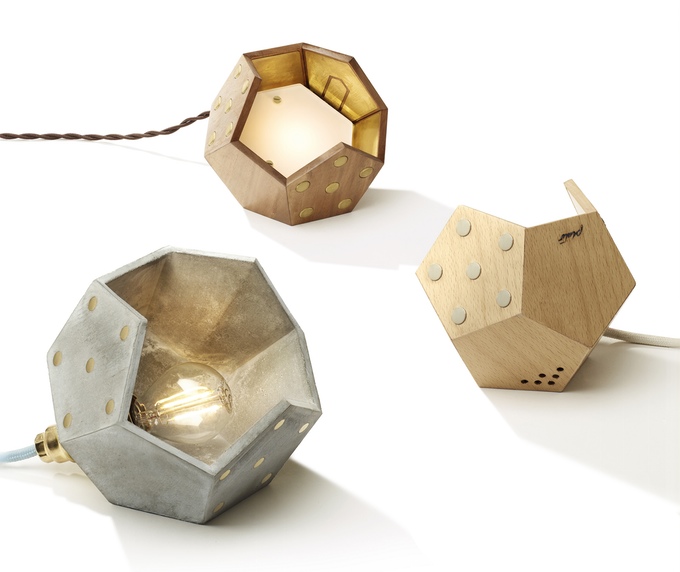 It's modular
Anda dapat memilih satu hingga tujuh bagian dan menggabungkannya bersama-sama melalui magnetik yang terdapat pada sisi-sisinya menjadi sebuah kombinasi yang menarik. Uniknya lagi, Anda dapat merotasikan tiap-tiap lampunya hanya dengan menggunakan tangan. D-TWELVE dapat Anda peroleh dengan bentuk, dimensi, bahan, dan warna sesuai dengan kebutuhan dan selera Anda.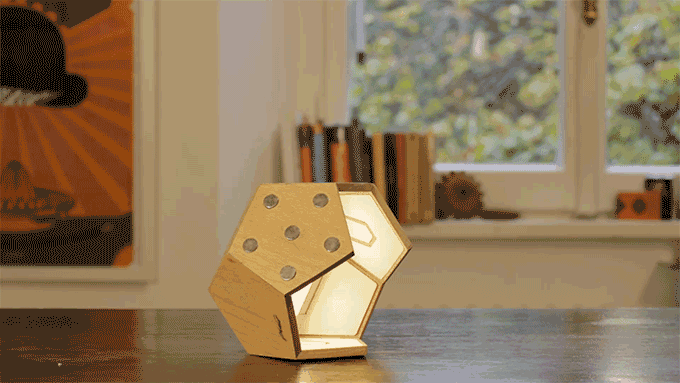 It's versatile
D-TWELVE dapat digunakan dalam berbagai cara seperti digantungkan di atas meja makan atau ditempelkan di tembok. Jika Anda ingin memberikan penerangan yang lebih maka Anda dapat menggantungkan lebih banyak.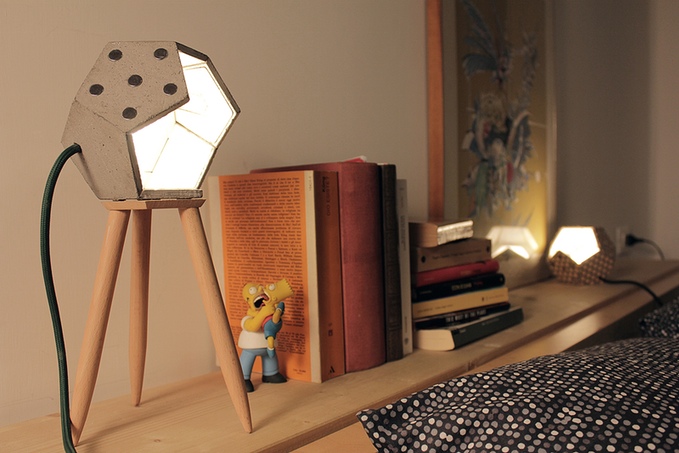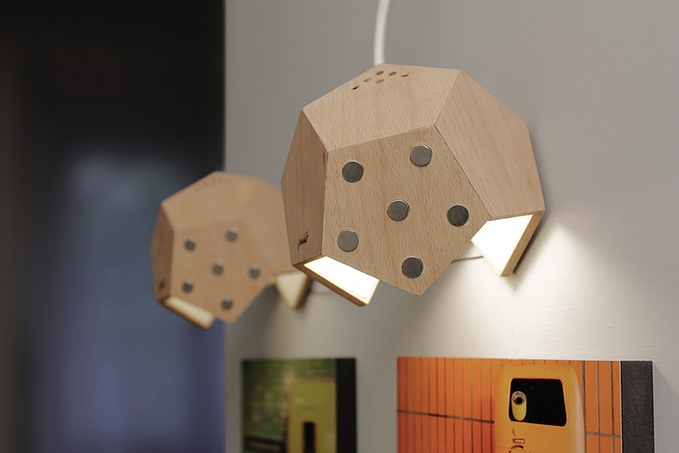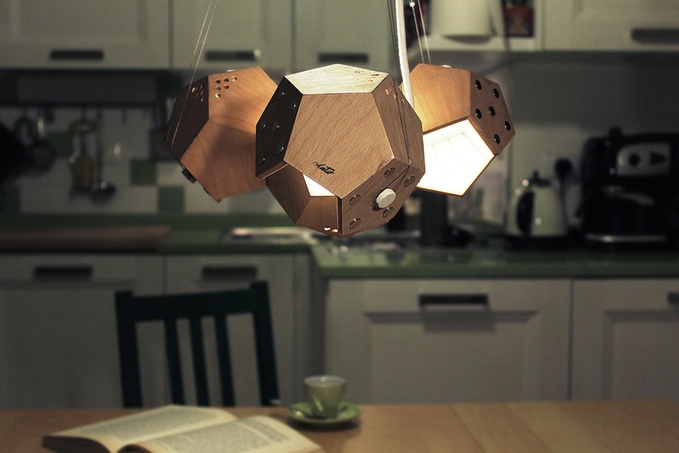 It's customizable
Tersedia tiga pilihan bahan yang berbeda, beech wood, concrete, dan screen-printed fabric juga dengan tiga kombinasi warna putih, hitam, dan oranye.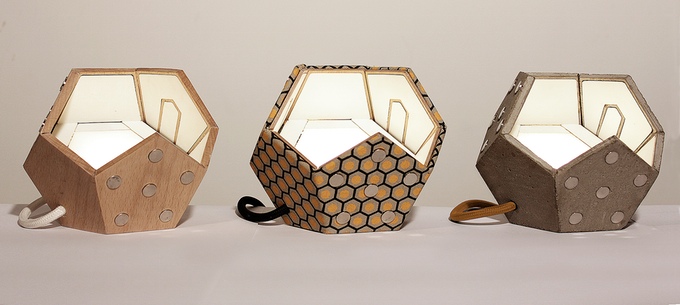 How does it work?
Magnetic technology
Setiap bagian memiliki tiga sisi magnet yang memungkinkan adanya koneksi antara bagian dan aliran arus dari satu ke yang lain. Berkat solusi inovatif ini hanya salah satu modul perlu terhubung ke jaringan listrik. Susunan radial magnet 'membuat modul snap-in yang dapat diputar sehingga cahaya dapat dengan mudah diarahkan sesuai dengan keinginan. D-TWELVE memiliki ukuran yang sesuai dengan ukuran tangan dan benar-benar aman untuk disentuh, karena tegangan arus yang ekstra rendah.
High energy efficiency and durability
Dengan kurang dari 5 watt per bagian D-TWELVE adalah lampu hemat energi yang tinggi dan tidak seperti banyak lampu di pasar, LED dapat dengan mudah diganti hanya dengan membuka kaca akrilik dan murnya (bahkan jika diperkirakan LED dapat menyala hingga 50000 jam! ). Sumber cahaya yang digunakan adalah putih hangat (2700 k) tinggi fluks bercahaya LED Luxeon K, diproduksi oleh Philips LumiLED. Ini adalah salah satu yang paling canggih LED karena kepadatan yang tinggi lumen (345 lumen) dan konsumsi energi rendah (kurang dari 5 watt). Ketika lampu dihidupkan, lubang di punggung memastikan pembuangan panas.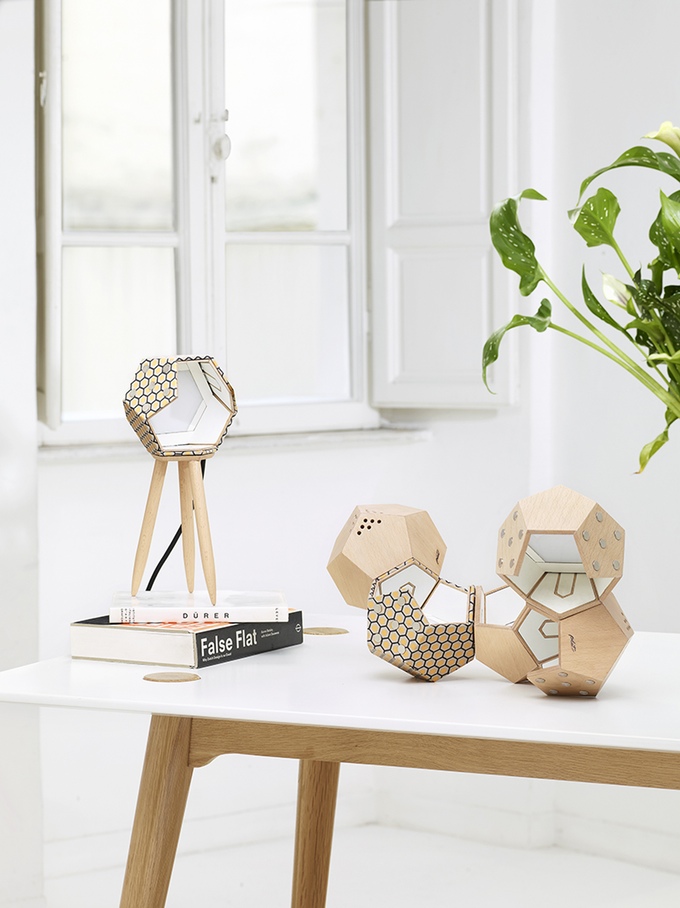 citra/VMN/BL/Journalist
Editor: Ruth Berliana
Image : D-TWELVE