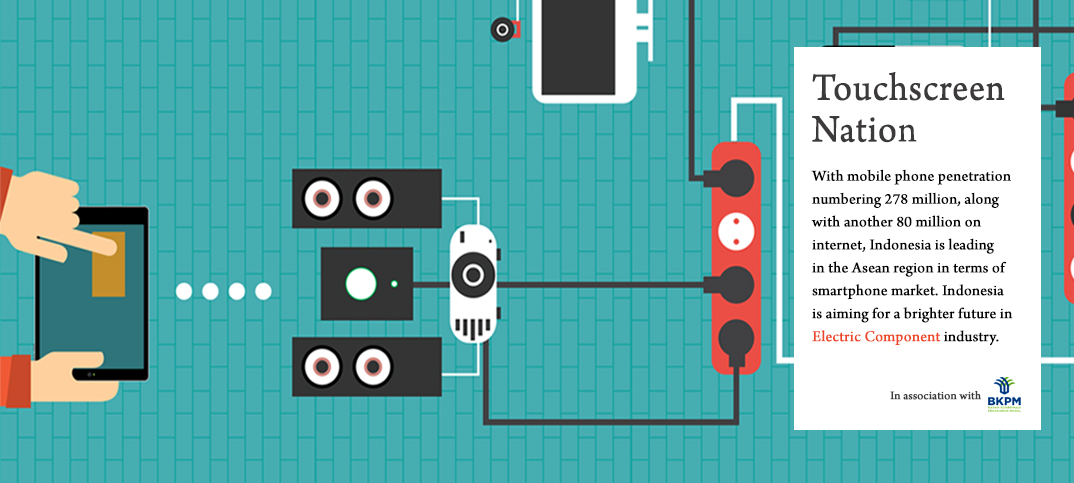 (Business Lounge Journal – Special Report) With currently 255.708.785 people living on the world's biggest archipelagic nation, smartphone and internet is two things that stands inseparable for every Indonesian, become as much as primary need.
Currently leader in smartphone market in the whole Asean region, and the high number of population stands as a promising statistic for those who wish to invest in electronic component industries.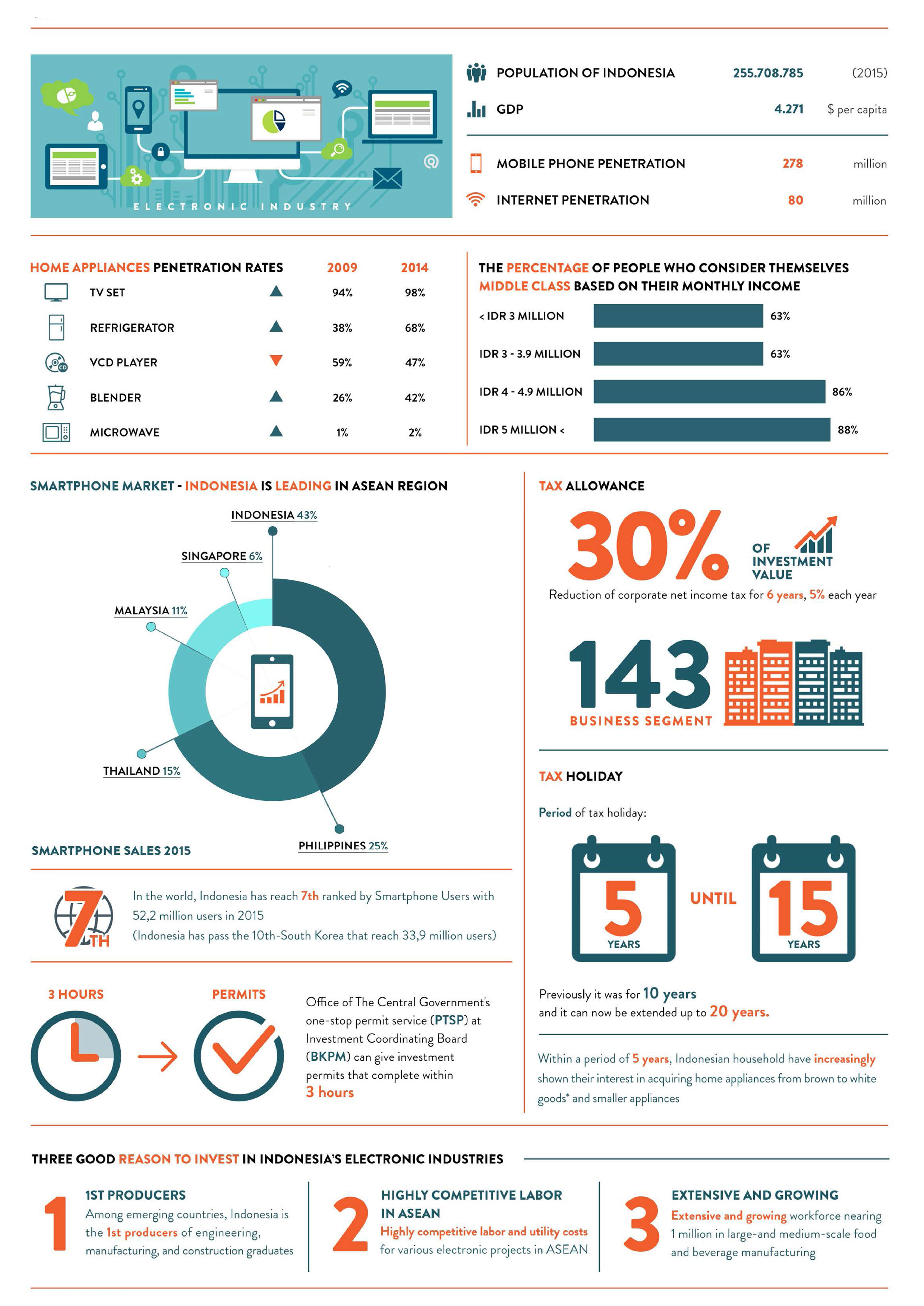 This infographic is associated with BKPM (Badan Koordinasi Penanaman Modal).
Art by : Jonathan Didi