(Business Lounge – Travel) – Bagi umat Kristiani, kota Betlehem merupakan kota yang bersejarah. Tempat kelahiran Yesus Kristus ini, selalu dikunjungi oleh para peziarah dari seluruh dunia. Di kota ini, begitu banyak tempat yang sering dikunjungi oleh para peziarah, seperti misalnya Church of The Nativity, dan juga Padang Gembala dan Gereja Para Gembala.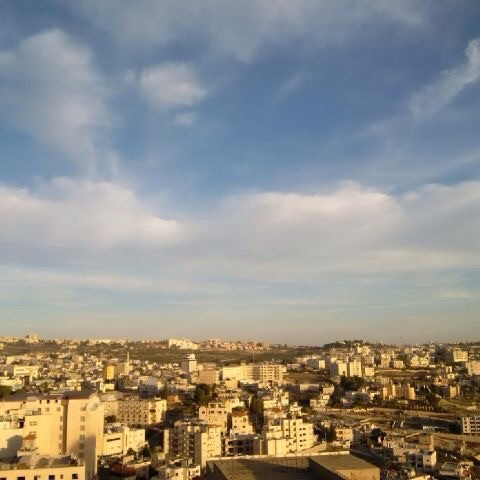 Untuk mencapai Church of The Nativity, tentunya para peziarah harus melewati sebuah halaman yang cukup panjang. Basilika tersebut, memang mirip seperti sebuah benteng, dan diapit oleh tiga biara. Pada zaman dahulu, ada tiga pintu masuk untuk menuju ke dalam Basilika, tetapi kini tinggal satu pintu saja, yang sangat rendah ketinggiannya. Dan untuk memasuki Basilika tersebut, para peziarah harus tunduk untuk melaluinya. Bagi para penghuni Betlehem, pintu ini dinamakan sebagai "pintu kerendahan hati".
Di dalam Basilika Gereja Kelahiran, di bawah altar utama milik dari Ortodoks Yunani, terdapat tangga turun memasuki Tempat Kelahiran Yesus, yang dimana Tempat Yesus Kristus dilahirkan, diberikan tanda sebuah Bintang Perak bercabang 14 yang dengan tulisan Latin, Hic de Virgine Maria Iesus Christus natus est, yang berarti Di Sini, Dari Perawan Maria, Lahirlah Yesus Kristus. Di dalam tempat ini, terdapat 48 lampu yang sangat indah. Di sebelah kanannya, terdapat palungan, dimana Yesus Kristus berbaring setelah dilahirkan. Tempat ini, merupakan tempat yang otentik sebagai Tempat Kelahiran Yesus Kristus.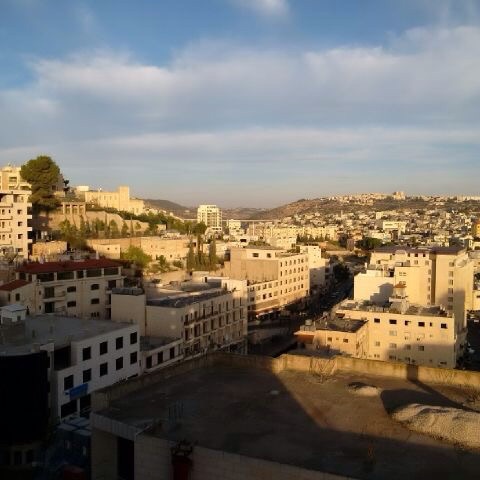 Padang Gembala berlokasi di sebelah timur Betlehem, tepatnya di Bet Sahur. Di tempat inilah, malaikat memberitakan kelahiran Yesus Kristus kepada para gembala. Di daerah tersebut memang terdapat beberapa gua, yang berfungsi sebagai tempat perlindungan kawanan domba serta gembalanya. Ada Dua Gereja Para Gembala, yang dimana kedua gereja letaknya berjauhan satu sama lain, tetapi keduanya didirikan di atas reruntuhan gereja lama dari zaman Byzantium. Gereja Katolik yang ada disana, dibangun berkat bantuan umat dari Kanada. Nama gereja tersebut adalah Gloria in Excelsis. Di Altar Utama, terdapat patung gembala-gembala yang berlutut. Gereja tersebut, ditutup dengan sebuah kubah. Di bagian dalamnya, pada kubah tersebut terdapat patung malaikat-malaikat dan pada tembok-tembok gereja dapat dilihat adanya lukisan yang menggambarkan kelahiran Yesus Kristus, kedatangan para malaikat kepada para gembala, serta perjalanan dari para gembala ke Betlehem.
Betlehem memang menarik untuk dikunjungi, terutama bagi yang ingin mengadakan perjalanan ziarah. Bukan hanya karena nilai sejarahnya, tetapi kota Betlehem sendiri, sangat indah untuk dilihat. Memang, kota Betlehem, bukan hanya memiliki nilai sejarah yang tinggi, melainkan juga selalu memberikan kenangan yang tak terlupakan bagi para peziarah yang mengunjunginya.
Fanny Sue/Journalist/VMN/BL

Images : Businesslounge/Wiesye
Editor : Fanya Jodie