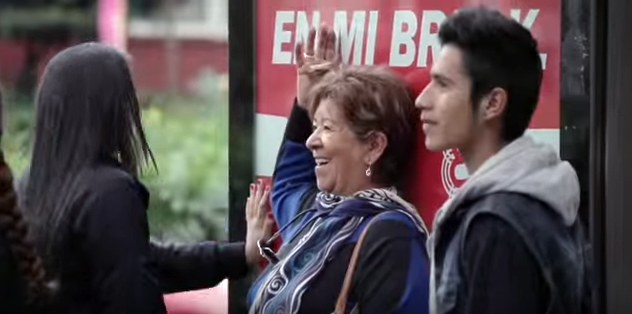 (Business Lounge – Tech & Gadget) – Anda suka pergi ke tempat pijat untuk rileks dan menghilangkan pegal? Memang, setelah aktivitas yang begitu sibuknya, pemijatan pastinya merupakan hal yang sangat dinantikan. Hal itu jugalah, yang membuat bisnis pemijatan, seperti pijat refleksi misalnya, menjadi laris manis. Kebutuhan pemijatan itulah, sepertinya menjadi hal yang menjadi perhatian bagi Kit Kat.
Kit Kat, makanan dengan slogan "Have a Break, have a Kit Kat" ini, kali ini bekerjasama dengan JWT di Colombia, untuk menciptakan "Massaging Billboard" atau Billboard Pemijat yang pertama di dunia. Konsepnya cukup unik, billboard tersebut terlihat seperti billboard biasa yang ada di pinggir jalan, namun ketika orang bersandar di billboard tersebut, maka secara otomatis billboard tersebut akan "memijat" orang yang bersandar di billboard tersebut. Billboard tersebut bergambar Kit Kat dan terdapat tulisan "Ven, Yo Doy Masajes En Mi Break", yang artinya "Come, I"ll give you the massage".
Billboard tersebut, memang terlihat cukup menarik masyarakat yang ada, terutama bagi mereka yang lalu lalang di sekitar billboard tersebut. Banyak orang dari segala usia, mulai dari usia muda sampai usia tua, terlihat bergembira dalam mencoba mesin pemijat otomatis yang berwarna merah dan bergambar Kit Kat tersebut. Bahkan, mereka terlihat menikmati pijatan otomatis dari billboard tersebut. Mulai dari pagi sampai malam hari, terlihat billboard tersebut selalu ramai dikunjungi oleh orang yang ingin merasakan pijatan otomatis.
Dalam hal ini, promosi yang dilakukan Kit Kat memang menarik, dan tentunya mengutamakan hal yang menjadi kebutuhan masyarakat pada umumnya. Sesuai dengan slogan yang ditetapkannya, yaitu "Have a Break, have a Kit Kat", alat pemijat otomatis ini diharapkan terus mengingatkan masyarakat untuk mengingat Kit Kat sebagai snack mereka ketika beristirahat atau rileks dari kesibukan mereka. Dalam hal ini, Kit Kat memang menerapkan cara pemasaran dengan experiental marketing, dimana pesan yang disampaikan di dalam promosi tersebut dapat disentuh, dirasakan, serta dilihat dalam bentuk fisik. Dengan menerapkan cara experiental marketing, diharapkan akan membuat masyarakat akan terus mengingat Kit Kat dan pada akhirnya akan meningkatkan brand image dari Kit Kat itu sendiri.
Fanny Sue/ Journalist/VMN/BL
Image : Youtube
Editor : Fanya Jodie