(Business Lounge Journal – Special Report)
What does a Broadway producer, a celebrity chef, and Chelsea Clinton have in common? They are all regulars at Birch.
Located in 5 different location in Manhattan, Birch features good book, great vibe, and even better coffee. The shop is always busy brewing since 7 and never seem to ran out of people coming in through their door. The reason behind the long yet fast moving line at Birch is undoubtedly the shop's well curated selection of coffee, but founders Paul Schlader and Jeremy Lyman have found better way to elevate their costumer's experience: they sit down and have a coffee with them. Birch's "Stay Regular" series feature stories of the shop's regular costumers with diversified background, from the founder of Altone Lane to artists and musicians, where they all share their dreams and ideas through the bond of caffeine. Founder Jeremy Lyman talks about starting humbly, competition in NYC, and his favorite morning coffee.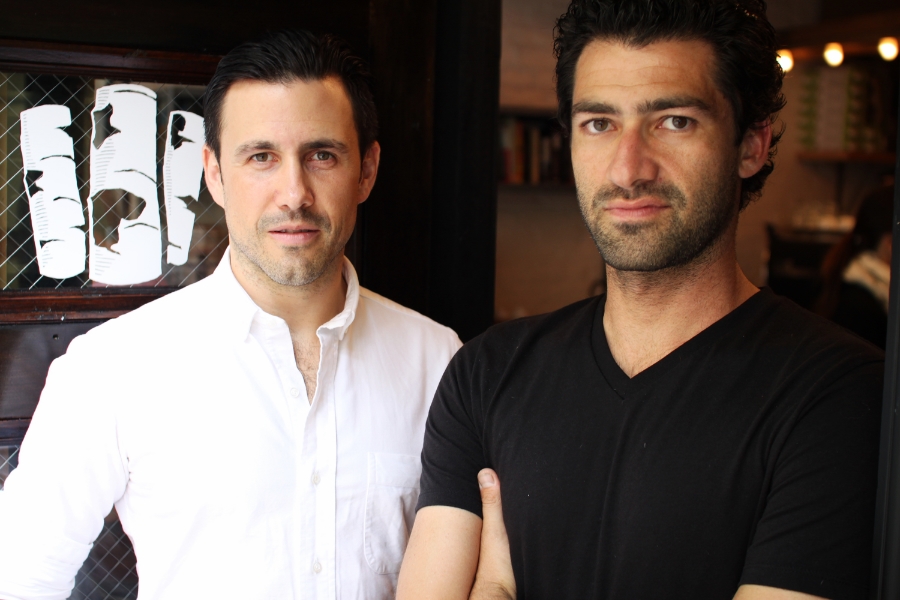 BL: Business Lounge
BC: Birch Coffee
BL: Why did you choose coffee as the start of your entrepreneurial journey?
BC: I (Jeremy Lyman) think it would be hard to say that we chose coffee. Paul and I were both working in jobs we felt unsatisfied with and were looking for a change. Coming from the restaurant industry, we knew how to do customer service and how to do it well. Entering an industry where we had little to no experience with (coffee), it forced us to start humbly and learn everything from the ground up (pun very much intended).
BL: In just 6 years, you are roasting in 6 different locations. If you can share one of the keys of your fast-growing expansion, what will that be?
BC: So, we currently have 5 retails stores in Manhattan, a retail/production facility in Long Island City, NY (Queens), and we are about to break ground on our 6th retail location this month. I think what has really allowed us to expand as we have is our desire to give as many people access to what we do as possible. We believe as the coffee industry grows, it should become more inclusive as opposed to the somewhat exclusive nature it has taken on. Everyone deserves to have a quality cup of coffee that was grown by people paid fairly and served by people equally compensated. We are happy to be ones that do that.
 BL: Any unforgettable lesson from your first year experience?
BC: Every lesson we learn should be unforgettable. If we aren't constantly paying attention to the mistakes we are making and improving on them, we aren't growing as a company. About 3 years ago, we found out we were losing one of our leases. While this wasn't public knowledge, a neighbor who owned a commercial building just next door had been privy to the information and opened a coffee shop about 10 feet from ours. Whatever his intentions may or may not have been, it truly opened our eyes to the fact that competition in NYC can be a bit ruthless. Instead of focusing on the negatives we felt by the proximity, we simply focused on ways in which to make our overall experience better and to always be focusing on our customers and how to always be meeting their needs. That is what we can control. Not who opens where.
BL: What kind of characters do you seek in your team?
BC: I'm not going to give too much away here but what I will say is this, we can train people to make coffee. We can't train people to smile.
BL: On one of your interviews, you mentioned that both of the founders wish to have a shop that was "community focused", knowing the fact NY has a very diversified community, what was the biggest challenge you need to overcome?
BC: Because NY is so diverse, satisfying everyone is a tremendous challenge. The only way we are able to tackle this is by keeping our fingers on the pulse of each store and listening to what people want. Sometimes listening means talking to customer but most of the time it's paying attention to what might be selling and when and constantly reviewing customer feedback on those products.
BL: I love how Birch highlights their relationship with their regulars, especially by featuring their personal stories on your website. What was the first thing that made you start this initiative?
BC: We truly wanted to express how the people we encountered daily we doing amazing things. We only knew these regulars based on how they took their coffee but it turns out they're also world-breakers in fashion, technology, hospitality and the list goes on. For us, it's a way to help folks be a little more open minded to who they may be having a quick chat with.
BL: Does this initiative give a significant affect to the number of regulars in Birch?
BC: We see social media activity, which certainly translates. It's a tough formula but our focus is to create more content and reasons for people to visit us in the shop or online
BL: Do you have plans to take Birch out of New York?
BC: Yup!
BL: Any life-saving tips for start ups entrepreneurs?
BC: Complacency can be a killer. Far too often we see people looking to start a business because they are super unhappy at work but then something shifts and now they're just a little uncomfortable. That slight shift can make the difference between someone pushing forward on their idea or not. It's important for new business starters to remember to keep their focus on the end result and not pay too much attention to their current situation. If you have an idea and think that it is what you were meant to do, do it. Don't wait for your current situation to change, it's up to you to change it.
BL: So, last but not least, how do you both like your morning coffee?
BC: I drink a small cup of black coffee. Sometimes, I'll go iced with a touch of cream.
Hillary Salsabil/VMN/BL/Contributor
Editor: Ruth Berliana
Image: Birch Coffee