(Business Lounge – Global News) Organization for the Economic Co-operation and Development – OECD (Organisasi Kerjasama Ekonomi dan Pembangunan) pada minggu ini merilis laporannya dengan judul Entrepreneurship at a Glance 2015 yang menyuguhkan data negara-negara yang memandang entrepreneurship sebagai opsi yang baik sebagai pilihan karir.
Indonesia menempati posisi ke-3 dengan setelah Brasil dan Belanda. Terdapat 72,9% dari populasi responden di Indonesia memandang entrepreneurship sebagai karir yang menjanjikan. Sedangkan Brasil yang berada di tempat pertama memiliki persentase 85% dan Belanda memiliki persentase 79,1%.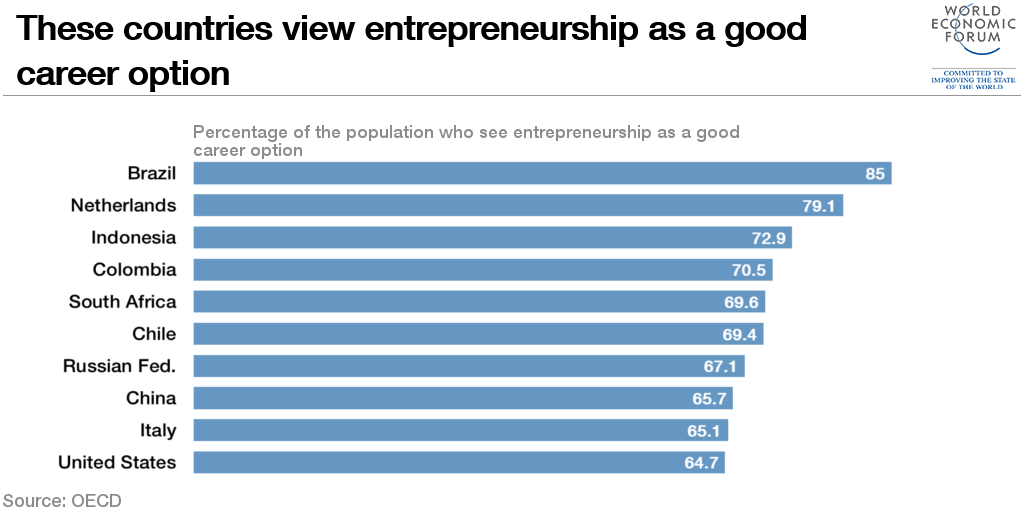 Laporan ini menyajikan indikator kunci, termasuk perilaku dalam kewirausahaan di negara-negara OECD. Sebuah inisiatif bersama antara OECD dan Eurostat, bertujuan untuk mengkompilasi data-data internasional.
Empat kekuatan ekonomi BRICS ada dalam daftar, yaitu Brasil pada peringkat pertama, Afrika Selatan di posisi kelima, Rusia pada posisi ketujuh dan Tiongkok pada posisi kedelapan. Sedangkan empat negara lainnya adalah Kolombia, Chili, Italia, dan Amerika Serikat.
Data ini didasarkan pada proyek survei Global Entrepreneurship Monitor (GEM) yang diajukan setidaknya kepada 2.000 orang di masing-masing negara dengan usia 18 hingga 64 tahun.
Entrepreneurship at a Glance merupakan produk dari OECD–Eurostat Entrepreneurship Indicators Programme, menyajikan koleksi asli indikator untuk mengukur keadaan kewirausahaan, bersama dengan fakta-fakta kunci dan penjelasan dari konteks kebijakan. Edisi 2015 ini memiliki bab khusus pada kegiatan internasional UKM.
citra/VMN/BL/Journalist
Editor: Ruth Berliana
Image : Antara